On January 20, Donald Trump was sworn in as the 45th President of the United States. On the day of his investiture, several protests were held across the U.S.
It was alleged that some of these protesters were actually paid to hold rallies against Trump taking office. It is said that billionaire George Soros largely funded these protests.
On the day of the inauguration, Milo Yiannopoulos, the British controversial media personality who worked previously as senior editor of the White Supremacist outlet, Breitbart News, was due to speak at the University of Washington (UW).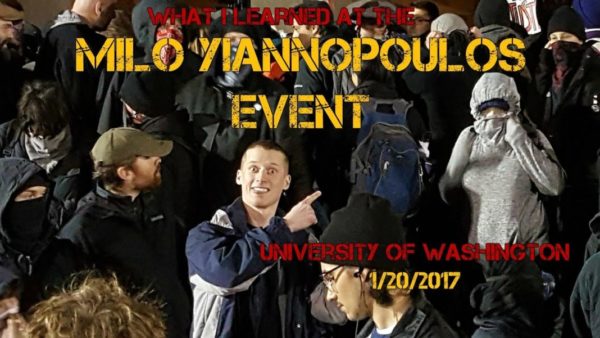 Breitbart News voiced support for Donald Trump's 2016 presidential campaign. Senior editors of the outlet, including Milo, actively supported Trump.
When Milo was speaking at the UW event that day, protesters were also demonstrating. In fact, the protest was not against Milo per se, but against Trump's inauguration.
In the midst of the protest, somebody fired a shot in the crowd. People ran for their lives. When police secured the protesting zone, it emerged that a 34-year-old man named Joshua Dukes had been shot while protesting. Dukes was admitted into intensive care at a hospital in Seattle. Medics later confirmed he suffered life-threatening injuries.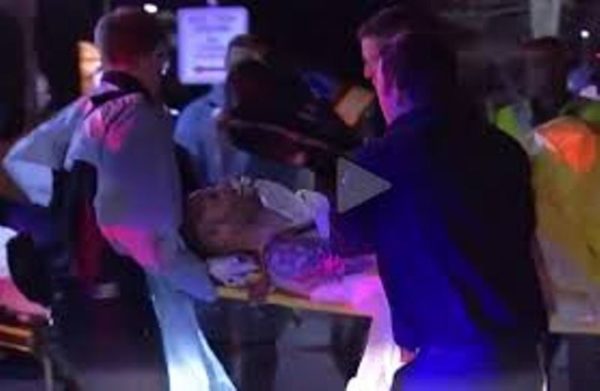 Police immediately started hunting for the shooter that very same day. Because many people were filming the protest with their phones, investigators had access to footage of the incident.
However, fearing they would be apprehended, a couple named Marc and Elizabeth Hokoana later turned themselves in to the police, two hours after the shooting. They claimed they acted in self defense. Elizabeth admitted firing the shot. Marc is said to be alumni of UW.
During a further probe into the incident, investigators found out that the couple are Trump supporters. They traveled from Ravenna to the event with intent of causing chaos.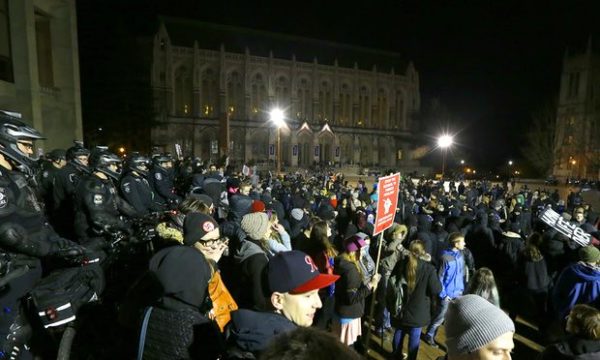 Investigators found that on the day before Milo was scheduled to talk at UW, Marc had messaged a friend on Facebook, stating, "I can't wait for tomorrow. I'm going to the milo event and if the snowflakes get out off hand I'm going to wade through their ranks and start cracking skulls."
His friend asked him if he was "going to carry." This expression means carry a gun. Marc replied, "Nah, I'm going full melee," but then wrote "Lily … is," referring to his wife, Elizabeth.
When the day arrived, Marc armed himself with pepper-spray while Elizabeth carried a Glock semi-automatic handgun in a holster under her coat. Investigators said the main goal of the couple was to provoke protesters so that they could unleash their diabolical plan on them.
One video clip investigators reviewed showed Elizabeth with her right hand under her coat as her husband directly in front of her tried to spray protesters with his pepper-spray.
Dukes then confronted Marc for using the pepper-spray. That was when Elizabeth approached Dukes and shot him in the stomach.  Although Dukes sustained serious injuries, he has since been discharged from hospital and declared fit.
Elizabeth has been charged with first-degree assault, with a firearm enhancement.  Marc has also been charged with third-degree assault and the use of pepper spray.
Prosecutors said they are convinced that Marc and Elizabeth went to the UW campus that day to look for trouble.
"The degree of planning involved in this crime demonstrates the danger that these defendants present to the community.  Evidence demonstrates that the defendants went to the event at the UW campus with the intent to provoke altercations with protesters who they knew would be at this controversial event," said Senior Deputy Prosecutor Mary Barbosa, who reviewed the investigation done by the police on the shooting.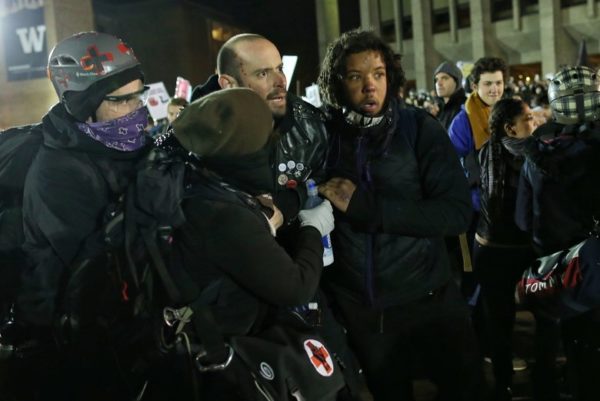 If convicted as charged, Elizabeth could face up to 10 years in prison. According to The Seattle Times, the standard sentencing range for third-degree assault is one to three months in jail, with no prior convictions, plus 12 months of community custody. This is what also awaits Marc if found guilty of the charges.
However, Dukes has filed in court that he wants dialogue and "restorative justice" rather than criminal charges for Marc and Elizabeth.
The attorneys for the couple, Steve Wells and Kim Gordon, said restorative justice allows dialogue between those who have caused harm and their victims to identify how accountability can be reached. They revealed they are disappointed that prosecutors are still pushing for criminal charges against their clients.
---
This article (Two Trump Supporters Held for Shooting a Peaceful Protester on Inauguration Day) is a free and open source. You have permission to republish this article under a Creative Commons license with attribution to the author and AnonHQ.com.
---
Supporting Anonymous' Independent & Investigative News is important to us. Please, follow us on Twitter: Follow @AnonymousNewsHQ