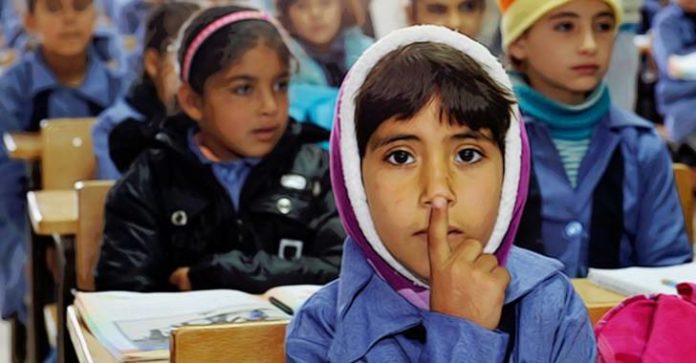 by Darius Shahtahmasebi at theantimedia.org
Three of the countries featured on Donald Trump's original and amended travel bans desperately need aid if there is to be any chance of saving more than 20 million people from starvation and disease, according to the U.N.
The U.N. has pleaded with the world to come to the rescue of Yemen, South Sudan, Somalia, and Northeast Nigeria.
"We stand at a critical point in history. Already at the beginning of the year we are facing the largest humanitarian crisis since the creation of the UN," U.N. humanitarian chief Stephen O'Brien said last Friday. The U.N. was created at the conclusion of World War II.
"Now, more than 20 million people across four countries face starvation and famine. Without collective and coordinated global efforts, people will simply starve to death. Many more will suffer and die from disease," O'Brien added.
Missing from the reporting on this humanitarian crisis is the United States' role in exacerbating it.
Of the four countries mentioned in the report, the United States is actively bombing both Yemen and Somalia. American troops are also stationed in South Sudan. All three of these countries were also lumped into Trump's travel ban despite the fact the U.S. military actively interferes in all three.
In the case of Yemen, America's regional ally Saudi Arabia has been leading a coalition that has inflicted widespread suffering on the civilian population. The United States and the United Kingdom actively promote this crippling war by sitting in the Saudis' control center and by providing military assistance to the coalition to carry out strikes. The U.S. and U.K. have also facilitated billions of dollars worth of arms sales. President Trump has continued this longstanding practice of arming Saudi Arabia, as well as conducting deadly raids of his own in Yemen. Still, apparently, he cannot see why it is necessary to allow their citizens to seek refuge in the United States.
According to the latest U.N. statement, more than 6 million people in Somalia are in need of basic food assistance. South Sudan currently has 7.5 million people in need of assistance, more than half of whom have been displaced.
One tomahawk missile costs approximately $1.41 million USD. It is not too much of a stretch to suggest that this money could be better spent if U.N. members truly cared about the suffering of the civilians in these countries.
Creative Commons / Anti-Media / Report a typo