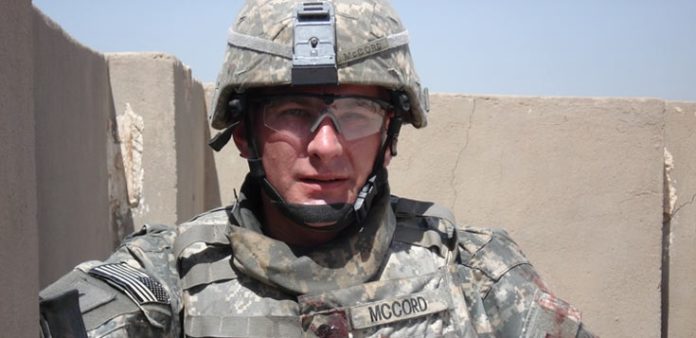 Ethan McCord, one of the soldiers seen in the "Collateral Murder" video released by Wikileaks, has come forward to talk about the incident, calling the rules of engagement in Iraq a "joke".
For those who are unfamiliar with the footage, it should be noted that there are some disturbing images, however as Collective-Evolution points out, "it's a powerful tool to let people know about something that is commonly covered up, leaving the Western world oblivious to the reality of the situation."
By now, most are aware of the controversy behind certain terrorist groups and possible ties to United States intelligence agencies, a good example being Al Qaeda. It seems this belief had originated from a 2004 BBC article entitled "Al-Qaeda's Origins and Links" in which it was stated:
"During the anti-Soviet jihad Bin Laden and his fighters received American and Saudi funding. Some analysts believe Bin Laden himself had security training from the CIA."
Four years later, in June of 2009, former FBI whistleblower Sibel Edmonds, stated in an interview on The Mike Malloy Show:
"I have information about things that our government has lied to us about. I know. For example, to say that since the fall of the Soviet Union we ceased all of our intimate relationship with Bin Laden and the Taliban—those things can be proven as lies, very easily, based on the information they classified in my case, because we did carry very intimate relationship with these people, and it involves Central Asia, all the way up to September 11."
Government officials deny these allegations; however, if it is true that these terrorist groups are a Western creation, it brings to mind a few questions.
As Collective-Evolution has pointed out: Why? Where exactly are these terrorist groups coming from, and to what purpose?
Here are some quotes by McCord taken from the video:
"If you feel threatened in any way, you're able to engage that person. Many soldiers felt threatened just by the fact that you were looking at them, so they fired their weapons on anybody that was looking at them because they (I) felt threatened. We were told if we were to fire on anybody, and if it were to be investigated, that 'officers will take care of you.'" 
"We were told by our battalion commander to kill every m***** f****** on the street.  Many soldiers would not do that, we decided we were going to shoot into the rooftops of buildings because, if you didn't fire, the NCOs in your platoon would make your life hell." 
"This happens on a daily basis, destroying vans full of children, the destruction of the Iraqi people happens on a daily basis."
---
Sources:
RT. Apr 5, 2013. (http://rt.com/usa/collateral-video-murder-mccord-414/)
Walia, Arjun. Collective-Evolution. Apr 11, 2015. (http://www.collective-evolution.com/2015/04/11/u-s-soldier-uses-heart-breaking-wikileaks-video-to-make-his-point/)
---
You want to discuss a certain topic with likeminded people or you want to organize a local protest or you have an idea for a project that can help people in need in your local community or all around the world? Join our forum! www.anonboards.com
---
You want to support Anonymous Independent & Investigative News? Please, follow us on Twitter: Follow @AnonymousNewsHQ
---