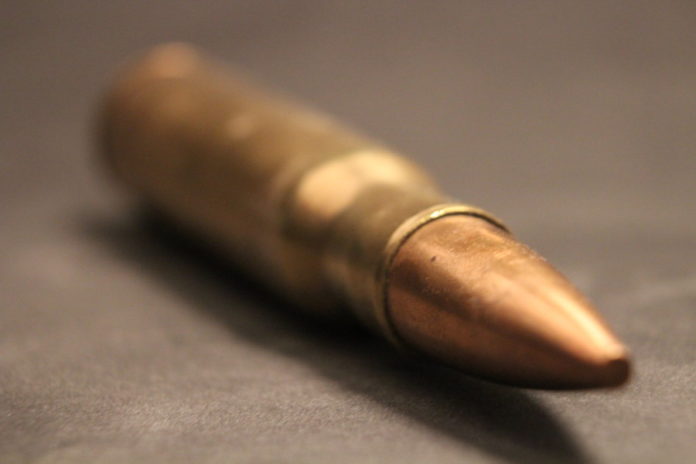 The terrifying smart weapons technologies producer, DARPA (Defense Advanced Research Projects Agency) is at it again, almost every week they decide to announce more progress on smart technological weaponry. A few weeks ago they chose to announce their mind blowing "smart bullets", these are bullets that track you down and make them essentially impossible to dodge, these bullets will hit a target even if the aim is well off. The bullets are .50 caliber rounds capable and are equipped with optical sensors.
In February, DARPA announced that they "passed their most successful round of live-fire tests to date". In the test, a shooter had to "repeatedly hit moving and evading targets"
The bullets can make quick, sharp turns in mid-air to find and hit targets, even a beginner shooter can hit a moving target from hundreds of feet away.
The video below shows some animations of how their mind-bowing tests went.
The smart bullet program is named 'EXACTO', standing for "Extreme Accuracy Tasked Ordnance" and is part of DARPA's mission to arm the US government with extreme weapons of technological advancements not thinking of any consequences that could occur. DARPA has made other amazing technological advancements in the past such as use of the oculus rift for hacking in game-like environments.
With these special bullets the US Army could take things to the next level, think of tanks with smart bullets ripping through walls towards people, drones firing at suspected terrorists¿, helicopters high in the sky automatically shooting down at people, the list is endless. This is just one of DARPA's announced projects, what about their unannounced work?
---
Follow FLU5CH on Twitter:
---
Source:
http://theantimedia.org/video-inescapable-smart-bullets-developed-by-darpa-for-the-us-military/
---
You want to discuss a certain topic with likeminded people or you want to organize a local protest or you have an idea for a project that can help people in need in your local community or all around the world? Join our forum! www.anonboards.com
---
You want to support Anonymous Independent & Investigative News? Please, follow us on Twitter: Follow @AnonymousNewsHQ
---