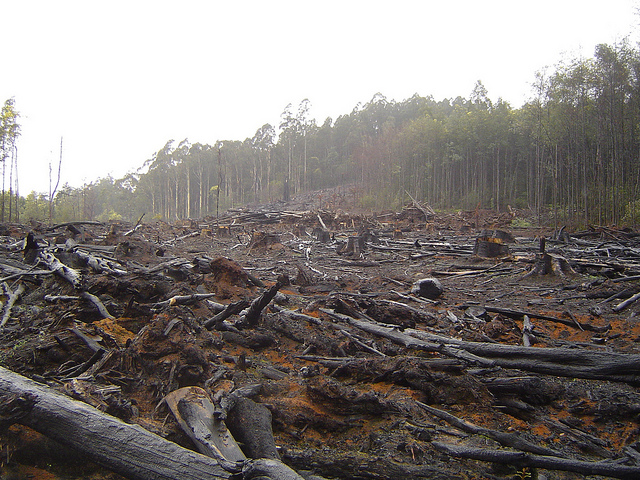 The environmental crime economy is now the fourth largest economy in the world, according to a new report from the United Nations and INTERPOL. In many countries, natural resources and pollution are  exploited by international criminal organizations and terrorist groups. As a result, many nations bear a heavy financial and ecological loss.
"It's not just an environmental problem, it's a threat to our societies," said Achim Steiner, executive director of the UN Environment Programme, UNEP.
In fact, "the total volume in financial terms of environmental crime globally is over $250bn," reports Al Jazeera. This estimate suggests environmental crime increased over 26 percent globally, since 2014.
#DYK that #environmental crime dwarfs the illegal trade in small arms? To learn more, read: https://t.co/W6eWWrS4qN pic.twitter.com/wTh9TBeuxd

— Ibrahim Thiaw (@ibrahimthiaw) 4 June 2016
"The growth rate of these crimes is astonishing. The report that follows reveals for the first time that this new area of criminality has diversified and skyrocketed," writes UNEP director Achim Steiner and Interpol secretary general Jurgen Stock.
Illegal fishing, poaching, logging, human-trafficking and waste disposal are among many environmental crimes adversely affecting our societies. Money, which would have otherwise supported these countries – eco-tourism, for example – is stolen and used to fund worldwide conflict and violence.
"We are not talking petty crimes here," Christian Nellemann, the study's editor, said. "We are talking large-scale, massive tax fraud, companies issuing falsified paperwork, small fleets of vessels transporting illegal cargo from Papua New Guinea or Indonesia to China."
If environmental crime continues to rise at an annual rate of 5-7 percent, the biodiversity within these countries will become severely threatened. Although initial focus examined big cats, elephants and rhinos, many plant and smaller animal species face extinction if poaching and logging continues.
Currently, the wide belief is that these concerns largely confined to developing nations. However, as international shipping networks and logistics channels' exploitation becomes more sophisticated, criminal networks grow exponentially.
Asia, for example, is a hotspot, both for demand and production of wildlife products. Rhino horns, ivory, tiger bones and live birds are sourced for medical uses, food, pets and decorative art. Just last month gruesome discoveries saw Thailand's famous Tiger Temple tourist attraction in possession of 60 frozen and bottled tiger cub carcasses, pelts, and a cache of other endangered species products. Links between The Temple and wildlife trafficking are suspected.
Additionally, natural resources used to fund criminal organizations and extremist armed groups, cost governments as much as $26 billion a year in tax revenues.
In the Democratic Republic of the Congo, the exploitation of resources totals around $722 million to $862 million annually. "Only about two percent of that goes to armed fighters — the rest ends up in the pockets of organized crime," reports CNBC.
Forestry crime is estimated as the largest environmental crime sector, with a total worth of $51 to $152 billion. Comparatively, illegal wildlife trafficking estimates number $7 to $23 billion; illegal fisheries are worth $11 to $24 billion; illegal mining is worth $12 to $48 billion; and waste dumping is worth $10 to $12 billion.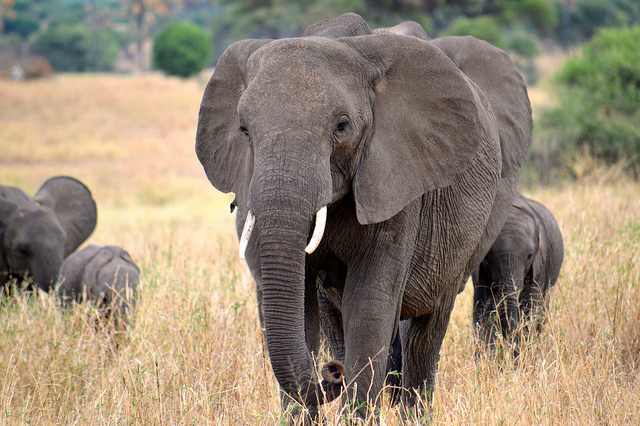 Although it is increasingly difficult to locate and prosecute the individuals and corporate organizations involved in environmental crimes (due to insufficient enforcement efforts and conflicting international laws), many efforts to prevent environmental crime have proven successful.
Brazil reduced deforestation in the Amazon by 76% in just five years, after establishing an office responsible in tackling illegal logging.  In addition to this, technological advancements and revolutionary new ideas also allowed collective prevention of environmental crime. Last year we reported on a start up using old cell phones to monitor large areas within a rainforest. This allowed law enforcement agencies to locate and apprehend poachers and loggers.
How can we respond to #EcoCrime? Insights from @ASteiner on the required multipronged approach here: https://t.co/6l5LvgDUkX #WED2016

— UN Environment (@UNEP) 7 June 2016

Although these are just a few of the many examples of successful efforts made to prevent environmental crime around the world, it proves that change is possible. "The world needs to come together now to take strong national and international action to bring environmental crime to an end," says Steiner, in a statement.
---
You want to support Anonymous Independent & Investigative News? Please, follow us on Twitter: Follow @AnonymousNewsHQ
---
This article (UN and Interpol Reports Reveal Environmental Crime Threatens Societies Worldwide) is a free and open source. You have permission to republish this article under a Creative Commons license with attribution to the author and AnonHQ.com.