A professor has been fired for speaking his mind on the Israel-Palestine conflict and the war during summer in Gaza, by the University of Illinois.
After leaving his job at Virginia Tech University for a posting at the prestigious university, he was found two weeks before commencing his term as professor, as unemployed. The University of Illinois stated that tweets posted in months prior by Professor Steven Salaita deemed him unsuitable to teach at the University campus, stating his comments were 'uncivil.'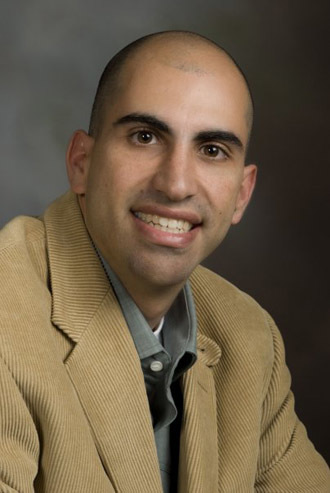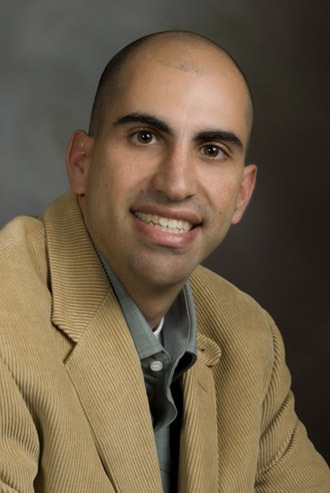 Some of Professor Salaita's tweets were cited by the university to back up their dismissal claims that have now left him, his wife and young child, living with his parents, struggling to make ends meet.
"You may be too refined to say it, but I'm not: I wish all the f**king West Bank settlers would go missing," one of the tweets said. Another one was " Let's cut to the chase. If you're defending #Israel right now you're an awful human being," and;
"Zionists: transforming anti-semitism [sic] from something horrible into something honorable since 1948."
In a statement formally issued online, the University declares their right to terminate Steven Salaita's position with the faculty. "These statements and many more like them demonstrate that Dr. Salaita lacks the judgment, temperament and thoughtfulness to serve as a member of our faculty in any capacity, but particularly to teach courses related to the Middle East…
The University of Illinois must balance all of the interests of its campuses and the institution in reaching any decision, particularly one as important as granting a positon as a member of our faculty."
Since the termination which has led the professor to struggle for other work in his field, he has filed a federal law suit with the US District Court in Chicago, stating unfair dismissal on the basis of violations of constitutional rights and freedom of speech.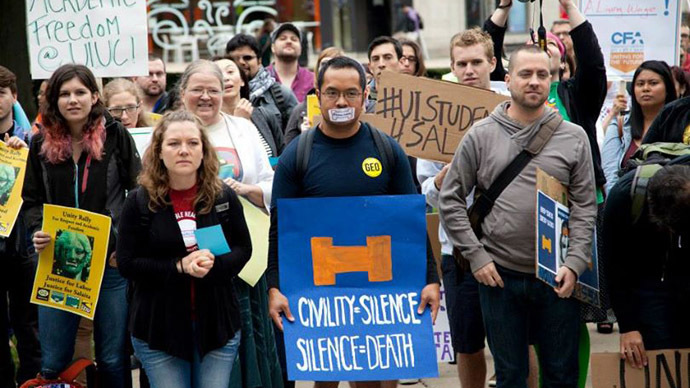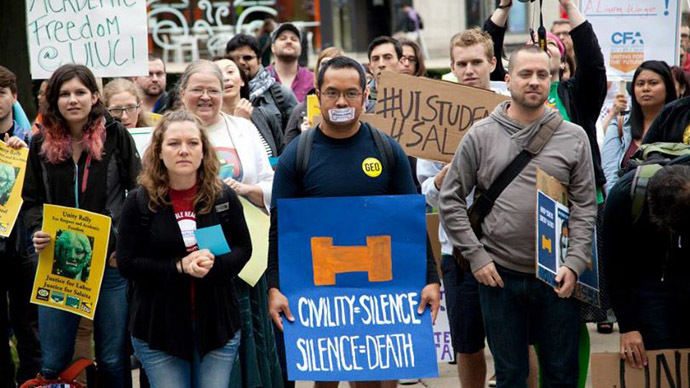 Students have rallied behind him since the start of this battle, and the University's Committee on Academic Freedom and Tenure ruled that "Salaita's employment was to be reconsidered by the Board." However, the official ruling by the University still remains, refusing his tenure.[1]
---
[1] (2015, January 30). Professor fired over anti-Israel tweets sues University of Illinois. [RT] Retrieved from http://rt.com/news/227791-israel-professor-sues-university/