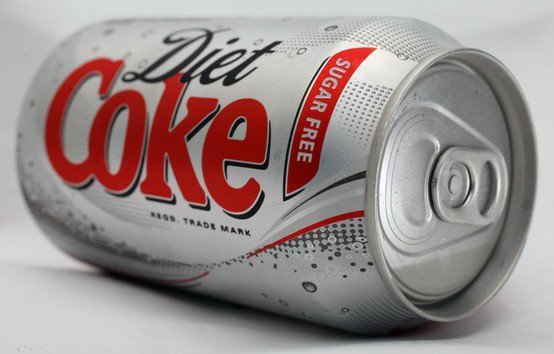 Women who drink two or more diet drinks per day are at a 30% higher risk for a cardiovascular event —congestive heart failure, coronary heart disease, coronary revascularization procedure, heart attack, peripheral arterial disease, and ischemic stroke — and 50% are more likely to die from a related disease, scientists at the University of Iowa have warned.
Diet drinks — often marketed as a healthier option — use artificial sweeteners like Aspartame, which is known to cause health conditions such as birth defects, lymphoma and leukemia, obesity, stroke, kidney function decline, diabetes, hypertension and depression.
Previous studies have determined that Aspartame causes brain damage by leaving traces of Methanol in the blood; that long-term consumption of Aspartame leads to an imbalance in the antioxidant/pro-oxidant status in the brain; and that Aspartame causes brain tumors.
"This is one of the largest studies on this topic, and our findings are consistent with some previous data, especially those linking diet drinks to the metabolic syndrome," noted Dr Ankur Vyas, a fellow in cardiovascular disease at UI Hospitals and Clinics, and the lead investigator of the study.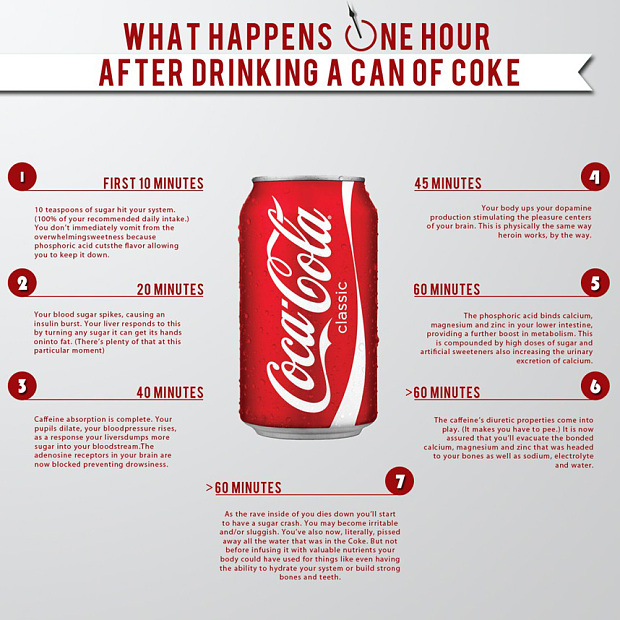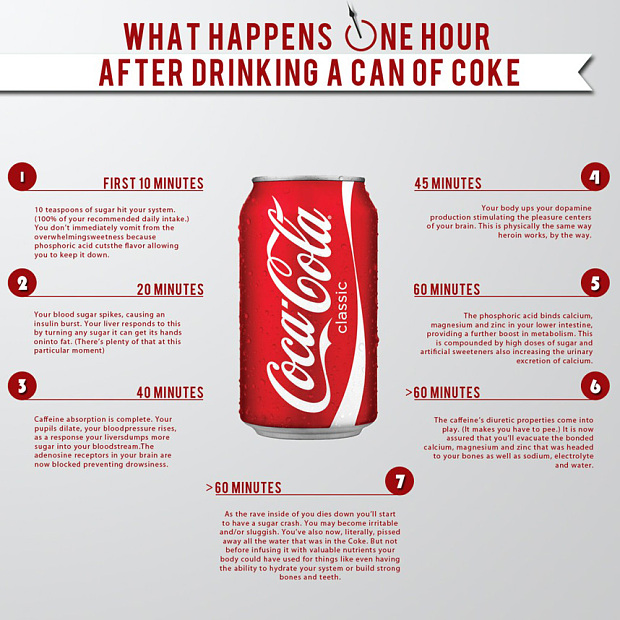 For the research, 59,614 postmenopausal, healthy women aged 63 were divided into four consumption groups: two or more diet drinks a day, five to seven diet drinks per week, one to four diet drinks per week, and zero to three diet drinks per month.
8.5% of women who drank two or more diet drinks per day, 6.9% of women who drank five to seven diet drinks per week, 6.8% of women who drank one to four diet drinks per week, and 7.2% of women who drank zero to three diet drinks per month, experienced cardiovascular death.
The association between diet drinks and cardiovascular problems, the researchers found, persisted even after they adjusted the data to account for demographic characteristics and other cardiovascular risk factors, including body mass index, smoking, hormone therapy use, physical activity, energy intake, salt intake, diabetes, hypertension, high cholesterol and sugar-sweetened beverage intake.
Dr Vyas, however, cautioned that there may be other factors pertaining to people who drink more diet drinks, which could also explain the connection.
"We only found an association, so we can't say that diet drinks cause these problems. It's too soon to tell people to change their behavior based on this study; however, based on these and other findings we have a responsibility to do more research to see what is going on and further define the relationship, if one truly exists. This could have major public health implications."
This is not the first time diet drinks have been linked to heart attacks and strokes.
In a 2015 study published in the British Medical Journal, Swedish researchers followed the food habits of 42,000 Swedish men aged 45 to 79 for an average of 12 years. They found that men who drank at least two sweetened beverages a day – i.e. two 200 ml servings – had a 23% higher risk of going into heart failure. During the study period, 3,604 new cases of heart failure were diagnosed, and 509 people died of their condition.
"Our study findings suggest that sweetened beverage consumption could contribute to heart failure development. These findings could have implications for heart failure prevention strategies…The takeaway message is that people who regularly consume sweetened beverages should consider limiting their consumption to reduce their risk of heart failure," said co-author Dr Susanna Larsson of the Stockholm Karolinska Institutet.
A 2009 report from the Multi-Ethnic Study of Atherosclerosis, found that people who drank diet soda every day had a 36% greater risk of developing metabolic syndrome – and a 67% greater risk of developing diabetes.  Metabolic syndrome is the name for a group of risk factors — including high blood pressure, high blood sugar, excess abdominal fat, and abnormal cholesterol or triglyceride levels — which raises your risk of heart disease, stroke and diabetes.
Just cutting out sugary drinks from one's diet makes such a huge improvement in heath! @American_Heart pic.twitter.com/BD3OXO1mxb

— Toni Casale (@ToniTCooks) March 7, 2016
The FDA approved artificial sweeteners are: Aspartame (180 times sweeter than sugar), Acesulfame-K (200 times sweeter than sugar), Saccharin (300 times sweeter than sugar), Sucralose (600 times sweeter than sugar), Neotame (7,000 to 13,000 times sweeter than sugar), and Advantame (20,000 times sweeter than sugar).
Stevia (about 300 times sweeter than sugar), a natural low-calorie sweetener made from the leaves of a shrub that grows in South and Central America, has not yet been evaluated by the FDA, but a number of major soft drink companies have already launched Stevia-sweetened beverages.
---
This article (University of Iowa Scientists Link Diet Drinks to Heart Attack and Stroke) is a free and open source. You have permission to republish this article under a Creative Commons license with attribution to the author and AnonHQ.com.