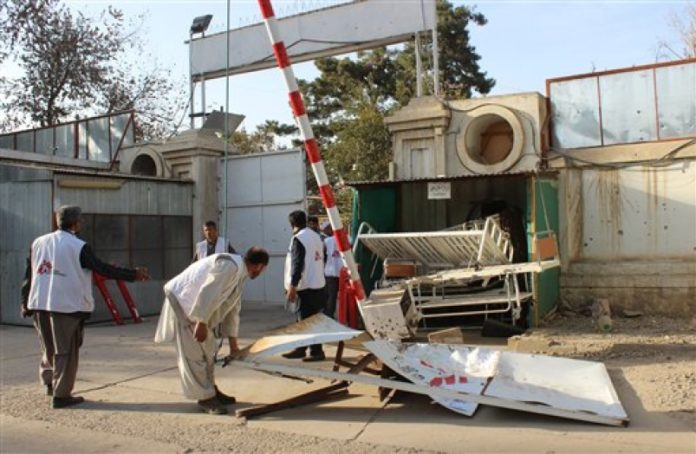 While the bombing of the Doctors Without Borders hospital in Afghanistan by the US military is no laughing matter, the plot for this most recent "incident"  seems to have come straight out of some tabloid's funny pages.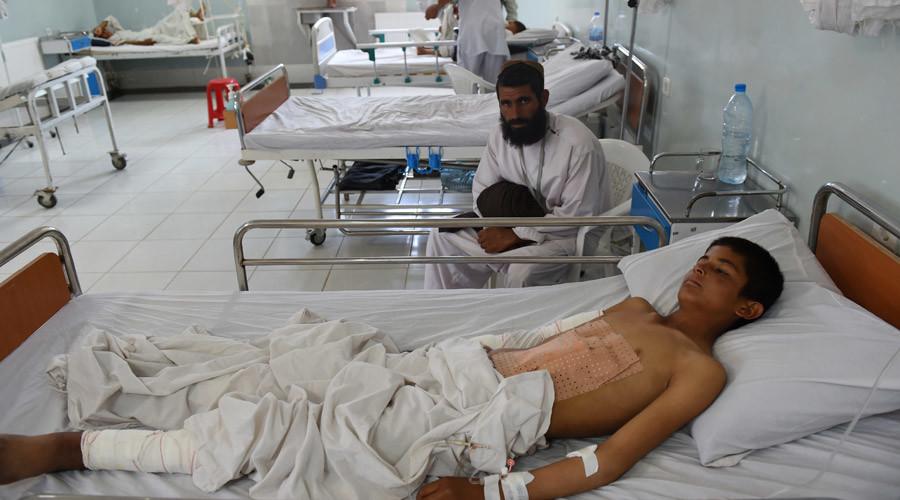 When the US government ignored  Doctors Without Borders's request for an independent and unbiased investigation into whether a war crime had been committed, by letting the Pentagon investigate itself, critics began to wonder whether the "investigators" were going to even pretend that they were trying to get to the bottom of this "tragedy" (tragedy implies "accident", and this was NO accident despite what the MSM would have you believe)…
Or, if they were simply going to undertake a massive cover-up.
Doctors Without Borders already knew the answer to that question, and was petitioning The International Humanitarian Fact-Finding Commission to conduct and lead an independent investigation… one which apparently still requires the US's consent to continue.
In a comic twist, worthy of slapstick legend Charlie Chaplin, a US tank has "accidentally" come between this investigation and the evidence it is seeking. Or, more accurately, on TOP OF the evidence it is seeking.
The tank had forced its way into the wreckage of the Doctors Without Borders hospital, with the likely intent of destroying whatever evidence there was.
Wanna hear something even funnier? The tank was crewed by the so-called "joint investigation team" that the US, NATO and Afghanistan had created to investigate themselves.
"Their unannounced and forced entry damaged property, destroyed potential evidence and caused stress and fear for the MSF team," the group said, adding that the investigators had previously promised they would notify the organization of any actions involving MSF personnel or assets.
NATO's spokesperson in Afghanistan said the incident was being "reviewed."
So, is this joint investigative team of yours going to "review" their own destruction of evidence with the same kind of  honesty they had just shown in "investigating" your bombing to begin with?
Hilarious.
"It's a violation of international humanitarian law, so we want to see the facts and understand why," MSF president Meinie Nicolai told RT, referring to the US attack on the hospital in Kunduz. "Under the Geneva conventions medical care and hospitals are protected sites, they are not allowed to be targeted during war and this is what has happened in this case," the member of the MSF International Board said, adding that the organization is seeking an independent investigation.
To which Obama has already "apologized", called it all an accident and offered hush money to the survivors/ relatives of the deceased.
"For us it's not convincing," Nicolai told RT. "We have given the coordinates, this was a hospital that was open for four years, and now to just say that it's a mistake, that something else had to be bombed, is difficult to believe."
See, you'd have been better off had you NOT told them the coordinates of your hospital… make it harder to bomb and bulldoze with tanks.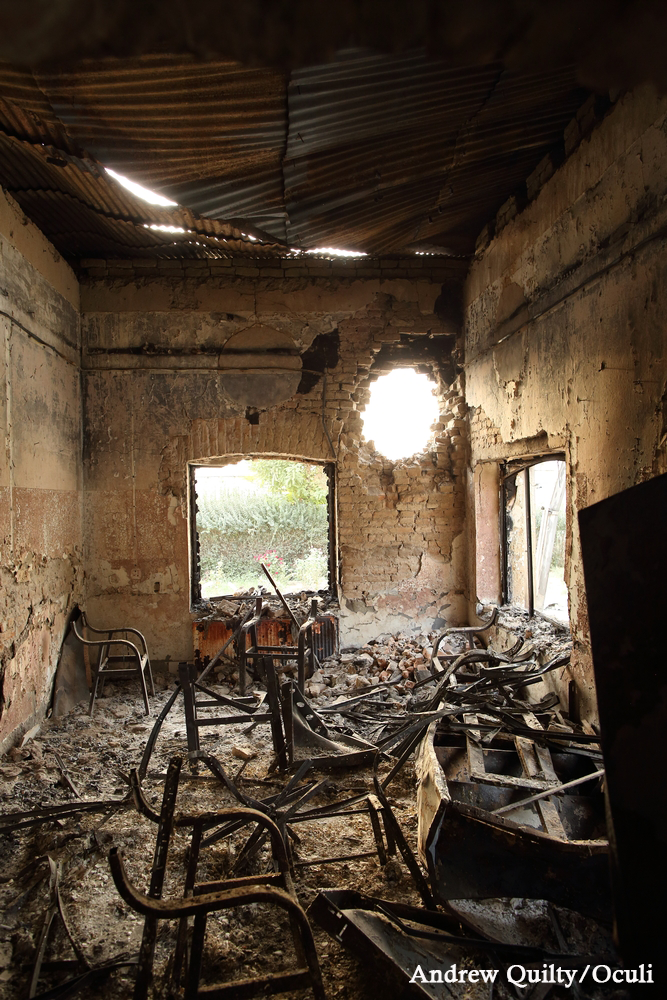 "What we need is the answer to the question that we are asking everybody … Why this hospital was targeted," MSF's country representative in Afghanistan Guilhem Molinie told Reuters. "If we don't have the guarantee that treating patients coming from both sides of conflict is respected by all parties in the conflict, we cannot continue to do that in Afghanistan, but potentially all over the world," he said.
Alas, that's EXACTLY what the US government wants… for you to stop treating their enemies. Even better if you give up entirely.
In a foreshadowing of this atrocity, Afghanistan had already showed its hand by sending armed Special Forces troops into the civilian structure in an apparent attempt at threatening them into shuttering it:
In July, the MSF hospital in Kunduz suffered from a "violent armed intrusion," when heavily armed men from the Afghan Special Forces entered its compound, shooting in the air. They "physically assaulted" three MSF staff members and tried to arrest three patients, threatening a staff member at gunpoint in the process, the organization said.
Well, as any mafia worth its salt knows… threats are followed with murder. Witnesses are then paid off, evidence purged.
Sources: RT
---
This Article (US Investigates Doctors Without Borders Bombing: Sends Tank To Squash Evidence) is free and open source. You have permission to republish this article under a Creative Commons license with attribution to the author(CoNN) and AnonHQ.com.