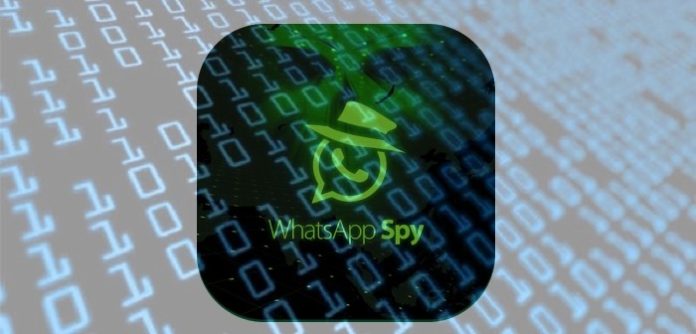 There is nothing wrong with your phone. Do not attempt to adjust the preferences. They can see it all and hear it all. They can see your pictures, your messages, your status… even when you think your privacy is tight. You are about to experience the awe and mystery which reaches from the inner mind to…
the WhatsSpy-Public App.
In February 2014, WhatsApp boasted having over 450 million users per month. In 8 months that number has been increased to over 600 million, making it the most popular messaging app on the globe. In November of 2014, they partnered with  Whispersystems.org to offer end-to-end encryption. 3 months after that, anyone can stalk or spy on anyone else using it. So much for encryption. No, their system has not been hacked or invaded and there is not millions of user's private information missing. "This is not a 'hack' or 'exploit' but it's broken by design." Was it created this way on purpose, or maybe just an oversight? Either way it looks like Facebook spent 19 billion dollars on damaged goods. Way to go folks.
Created by Maikel Zweerink, a Dutch university student studying cyber security, 'WhatsSpy-Public' exposes and exploits major issues with the privacy of WhatsApp. In his own words, Zweerink says:
"WhatsSpy-Public is an web-oriented application that tracks every move of whoever you like to follow. This application is setup as an Proof of Concept that Whatsapp is broken in terms of privacy."
Although it does not seem to be a 'real time' tracker, given the simple fact of how freely and openly people display their thoughts and secrets while texting, would it be hard for any other person to figure out their life? Once it's set up, the user can track another user's status, pictures, privacy setting and messages even if the settings are topped out at the highest security/privacy level. I cannot even begin to guess how scary this could be for some citizens to realize, especially those in a 'bad' situation or when it's too late. Why such an extreme measure to bring this all to light? First off, there's no money involved and second, the tool is free (which makes this even more terrifying). He wanted to make people aware of the problem. Zweerink states that he did try to blog about what he found and his write-ups kept getting tagged as SPAM. So what better way to demonstrate the impact of this defect than to actually show people?  Since it's release, Zweerink's creation has become global news. Let's see how long it takes to get it fixed.
Otherwise, (in trying to keep an open mind) is there anything positive that this tool can be used for?
---
Anonymous recommends: Protect your PC & mobile devices from hackers & governments & surf anonymously 
---
SOURCES:
Zweerink, M. (2015, February 11). Maikel Zweerink / WhatsSpy-Public. Retrieved 12 February 2015, from https://gitlab.maikel.pro/maikeldus/WhatsSpy-Public/wikis/home
Indiatoday. (2015, February 12). WhatsSpy can spy on your WhatsApp history, exposes privacy risk in app. Retrieved 12 February 2015, from http://indiatoday.intoday.in/technology/story/regardless-of-privacy-settings-flaw-in-whatsapp-can-let-anyone-to-track-you/1/418453.html
Rahul Kumar Singh. (2015, February 10). WhatsSpy Public: WhatsApp status tool lets stalkers track you bypassing privacy settings. Retrieved 12 February 2015, from http://www.techworm.net/2015/02/whatsspy-public-whatsapp-status-tool-lets-stalkers-track-bypassing-privacy-settings.html
Hof, R. (2014, February 19). In One Chart, Here's Why Facebook Is Blowing $19 Billion On WhatsApp. Forbes. Forbes. Retrieved from http://www.forbes.com/sites/roberthof/2014/02/19/in-one-chart-heres-why-facebook-is-blowing-19-billion-on-whatsapp