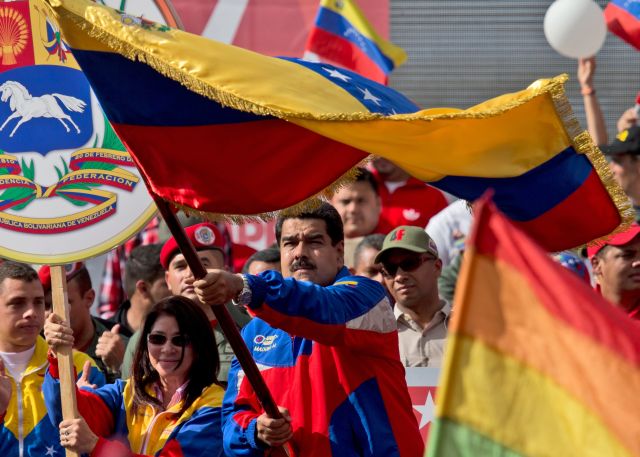 Venezuelan President Nicolas Maduro has ordered visa freezes on members of the US government and imperialist elite, including former US president George W Bush, former vice president Dick Cheney (labeling Bush and Cheney as terrorists), and Republican Congress members Ileana Ros-Lehtinen, Robert Menendez and Marco Rubio. "The travel bans target those who have violated human rights and bombed villages as in Iraq, Syria and Vietnam," said Maduro.
US tourists will now have to apply for a visa before visiting the country. Maduro said, "This is a reciprocal measure and now all Americans will have to pay tourist visa fees equal to what a Venezuelan pays to travel to the US".
The new tourist visa requirements have been imposed for national security reasons. "In order to protect our country…I have decided to implement a system of compulsory visas for all Americans entering Venezuela," Maduro said adding, "We have captured some US citizens in undercover activities, espionage, trying to win over people in towns along the Venezuelan coast".
Maduro, who claims the US is plotting a coup to drive him from power, also ordered the US embassy in Caracas to reduce its staff from 100 employees currently to around 17 – to match the number of staff in Venezuela's embassy in Washington – after allegations of "conspiratorial meetings" against Venezuela. In a move designed to control US interference, US diplomats will now be required to seek approval from the Foreign Ministry for meetings they conduct in Venezuela.
Maduro addressed Obama directly, saying the US president has arrogantly refused to engage in conciliatory talks. "I'm very sorry, Mr. President, that you have gone down this dead end," he said in his speech.
The US State Department in a statement rejected Maduro's claims that the US is plotting against Venezuela: "We are aware of reports that President Maduro repeated a number of inflammatory statements about the United States during a televised political rally today. The continued allegations that the United States is involved in efforts to destabilize the Venezuelan government are baseless and false".
Earlier this year, the White House issued visa restrictions on several current and former Venezuelan government officials involved in human rights abuses in cracking down on mass anti-government protests in 2014.
"We are sending a clear message that human rights abusers, those who profit from public corruption, and their families are not welcome in the United States," the US State Department said in a statement.
Venezuelan President Nicolas Maduro slammed the restrictions. "We can't let an empire that has been eyeing all of us…pretend or think it has the right to sanction the country of Bolivar," he said.