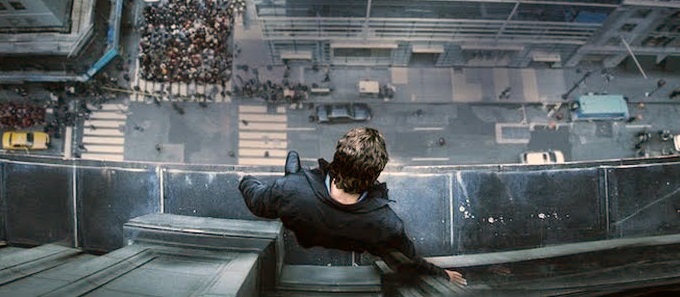 Seems it's become tradition now to release an annual banker-death list, so common are so-called suicides, accidents and murders among bankers. One of this year's lists was compiled by Michael Tyler, and includes last year's list as well. Of the bankers that have perished this year so far:
William Broeksmit, an overseer for Deutsche Bank who, according to Bloomberg, was "found hanging in a residence…" His death has been treated as suspicious.
Martin Senn, Zurich Insurance Group AG chief executive officer, who died of an apparent suicide, according to another report by Bloomberg.
Alex Lagowitz, a 23-year-old Merrill Lynch banker who reports claim plunged to his death from a 26th floor Manhattan apartment building after eating magic mushrooms.
Aleksandr Potyomkin, director of the Russian Central Commercial Bank in the Bashkortostan region of Russia was found dead in the stairwell of his apartment building from an apparent self-inflicted gunshot wound from a rifle.
Roger Agnelli, a Brazilian entrepreneur and banker who's plane crashed in a residential area 3-minutes after takeoff.
Some of last year's deaths:
James B. Lee Jr., a vice chairman of JPMorgan Chase, died of a heart attack after a work-out in his Darien, Connecticut home.
Thomas J. Hughes, a 29-year-old investment banker with a successful background who had worked for UBS AG and Citigroup Inc. before moving to Moelis & Co.. Hughes jumped from the 14th floor of his apartment building in New York City.
Abid Gilani, Senior Vice President at Wells Fargo, died with eight others when the brakes failed on an Amtrak train.
Graeme Porteous, an investment banker who previously worked for JPMorgan and UBS AG, was killed in a freak skiing accident in which he was crushed by an avalanche after veering off. Porteous was supposedly an advanced skier.
Aditya Tomar, Vice President of Technology JPMorgan, died in another train crash.
See here for a full list of banker-deaths that have been tracked over the last few years. What makes the list so profound, aside from how many are on it, are the number of apparent suicides. Here are just some of the many banker suicide victims:
Edmund Reilly, Vertical Group, supposedly threw himself in front of a speeding train.
James McDonald, Rockefeller & Co., self-inflicted gunshot wound.
Naseem Mubeen, ZBTL Bank, suicide jump.
Lydia (no surname given), France's Bred-Banque-Populaire, suicide jump.
Jan Peter Schmittmann, Dutch Bank, possible suicide gunshot.
Kenneth Bellando, JPMorgan, jumped from apartment building.
Autumn Radtke, First Meta Bitcoin, suspected suicide.
Li Junjie, JPMorgan, jumped from JPMorgan headquarters in Hong Kong.
Richard Talley, American Title Services, died from seven to eight "self-inflicted" nail gun wounds to the head and torso.
Gabriel Magee, JPMorgan, jumped off another JPMorgan headquarters rooftop in Europe.
Julian Knott, JPMorgan, supposedly shot his wife before shooting himself.
Mike Dueker, Seattle-based Russell and Federal Reserve Bank, jumped off a 40-50 foot embankment.
The list literally goes on and on, and this is only counting the suicides, not the murders, freak accidents, drownings, and "sudden deaths," whatever that's supposed to mean. Other reports believe there may be a link between the banker deaths, and the deaths of around 125 scientists, 10(+) doctors, and 3 journalists, however no one seems to be able to guess what that link is yet.
Whatever the case may be, the banker death list only seems to be growing, and concern in the banking world is on the rise as well.
---
This Article (Wall-Street Hunger Games: The 2016 "Banker Death List" is Here) is a free and open source. You have permission to republish this article under a Creative Commons license with attribution to the author and AnonHQ.com.
---