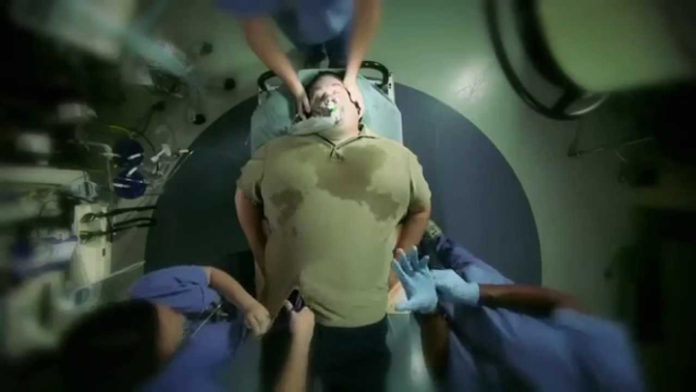 This shocking video, which features a 32-year-old 300-pound man in the emergency room having a heart attack as his life of unhealthy eating and video-game habits, which began in childhood, flashes before his eyes, sends a powerful message. The Public Service Ad, Rewind The Future, aims to warn parents to make changes in their kids' lifestyle while they are still young so that the kids don't have to carry the weight of an unhealthy lifestyle with them into adulthood that can cause serious obesity-related health problems.
In the video, the doctors ask Jim, the man on stretcher, "How the hell does that happen?" Jim then goes back in his childhood where he is sipping soda on the couch, playing video games, eating French fries and cookies in the office, and gasping for air as he pushes his child on the swing. His parents are shown ordering the pizza, pouring his breakfast cereal and feeding him juice as a baby. Do you think changing Jim's unhealthy ways at a young age could have prevented his obesity and heart attack at 32?
The PSA was created by Children's Healthcare of Atlanta. The organization explains, "Don't worry, we didn't create the video to make you feel guilty. We created it to fast forward to the year 2030 to show you what the future might look like for kids if we don't act now."
Will the parents get the point, or is this anti-obesity ad unnecessarily stressful and will scare parents?
---
Source:
http://www.collective-evolution.com/2015/06/14/this-video-will-change-the-way-you-look-at-healthy-eating/