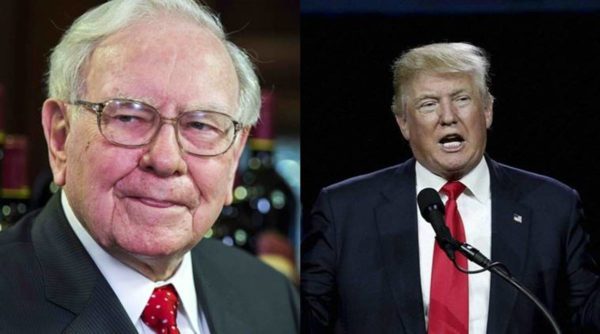 Following Donald Trump's mocking reply to an American Muslim family, who lost their son whilst he served in the United States Armed Forces, the American business magnate, Warren Edward Buffett has descended heavily on the unreserved Republican nominee.
Captain Humayun Khan, 27, died in 2004 after a vehicle packed with an improvised explosive device drove into the gate of his compound while he was inspecting soldiers on guard duty in the city of Baqubah, Iraq. He is said to be among fourteen Muslim Americans who have died in the service of the United States, since the September 11 attacks. Late Khan has been awarded a Bronze Star and Purple Heart.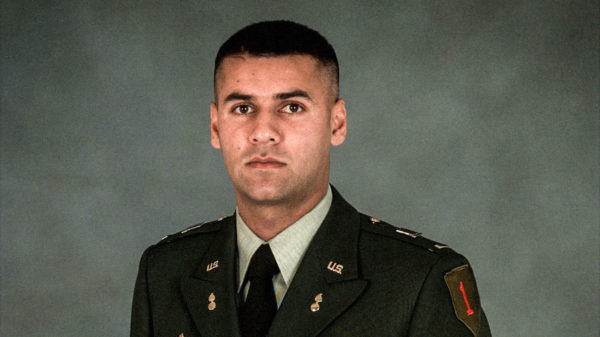 At the just ended Democratic National Convention (DNC) in Philadelphia, parents of Captain Khan, Khizr Khan, and his wife Ghazala appeared on the platform to canvass votes for Hillary Clinton. Mr Khan said his family has played their part as patriotic citizens to the country. He said Trump's rhetoric on Muslims and immigration are highly based on ignorance, and that the Republican nominee has made no sacrifice to the United States.  Khan then pulled a pocket-size of the American Constitution, asking Trump if he has ever read it. The Khan family are of Pakistani heritage. They migrated to the United States from the United Arab Emirates in 1978.
Responding to the Khan family, Trump sort of mocked them in an interview on ABC News. Trump said Mr Khan did not allow his wife to speak at the DNC, saying he [Trump] would have loved to hear from Mrs Khan. Trump also said he has made sacrifice, dismissing what Mr Khan said about him.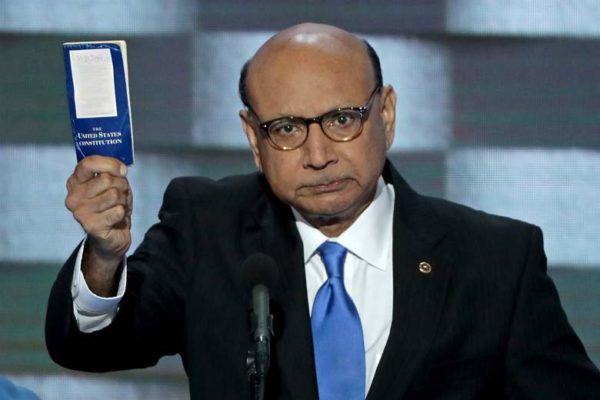 "If you look at his wife, she was standing there. She had nothing to say. She probably, maybe, she wasn't allowed to have anything to say. You tell me. I have made a lot of sacrifices. I've created thousands of jobs," Mr Trump said.
This comment by Trump has attracted criticisms from some quarters, including even some members of his Republican Party. Many believe Trump should not have responded to the Khan family, considering the pain they have gone through by losing their beloved son.
The latest to add his voice to the growing criticisms is Mr Buffett. The 85-year-old, considered to be the fourth-richest man in the world, formally endorsed Clinton in December 2015.
At a campaign rally for Clinton on Monday August 1st, at his hometown of Omaha, Nebraska, the billionaire bitterly criticized Trump's mocking words on the Khan family.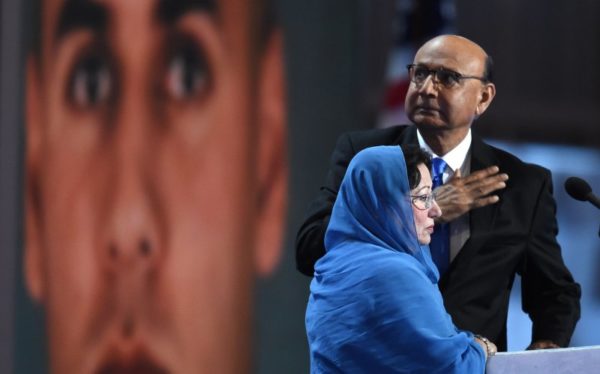 Mr Buffett said he has taken strong exception to Trump's statement against the Khan family. Buffett said: "How in the world can you stand up to a couple of parents who lost a son and talk about sacrificing because you were building a bunch of buildings? Trump and his family have sacrificed nothing; building buildings is not sacrifice. I ask Donald Trump: 'Have you no sense of decency, sir?'"
Buffett also took the opportunity to call on Trump to release his tax returns, as all other major presidential candidates have done since 1980. Trump has refused to make his tax returns public. He claims he is being audited by the Internal Revenue Service (IRS).
Warren Buffett challenges Trump to release his tax returns: "I'll bring my tax return, he can bring his tax return" https://t.co/GeVlGGGPhC

— CNN (@CNN) August 1, 2016
Buffett said, he too is under audited by the IRS and that has not prevented him from disclosing his tax returns to the American public. According to Buffett, Trump is afraid to disclose his tax returns because of the fraud he has committed.  "You're only afraid if you've got something to be afraid about. He's not afraid because of the IRS. He's afraid because of you," Buffett told the cheering crowd.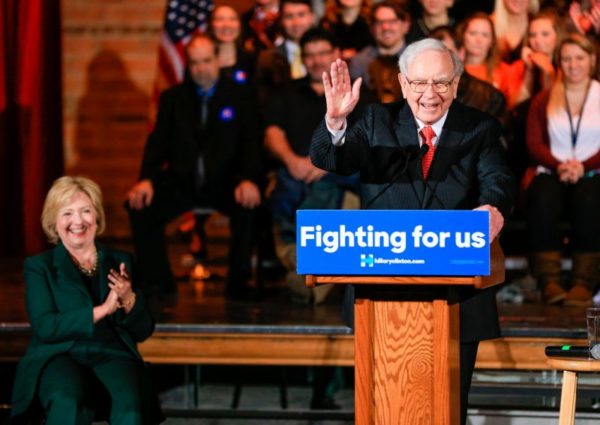 He ended his attack by proposing a meeting with Trump any time, any place to go over tax returns together.
Mr Buffett is one of the several prominent billionaires backing Clinton to become the next President of the United States. Former New York Mayor, Michael Bloomberg and Dallas Mavericks owner, Mark Cuban have backed the former first lady to the presidency.
---
You want to support Anonymous Independent & Investigative News? Please, follow us on Twitter: Follow @AnonymousNewsHQ
---
This article (Warren Buffett Blasts Donald Trump For Mocking American Muslim Family: "Have You No Sense of Decency, Sir?") is a free and open source. You have permission to republish this article under a Creative Commons license with attribution to the author and AnonHQ.com.