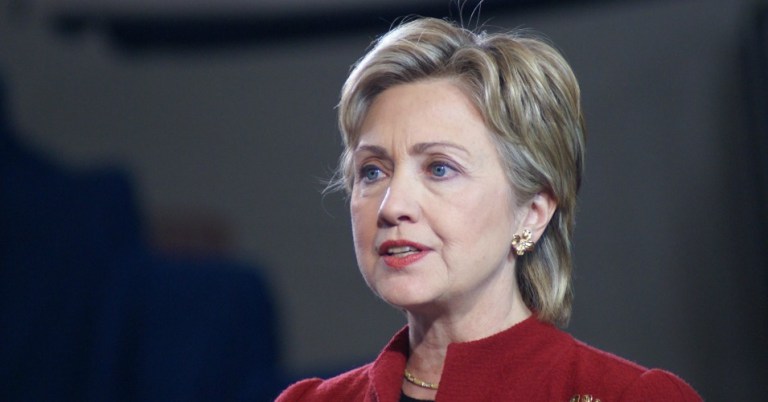 by Amanda Froelich at trueactivist.com
According to the former Secretary of State, you gain public approval of GMO crops by stressing their alleged "benefits." In other words, you market and scam…
---
Hillary Clinton is an avid supporter of GMOs and has deep ties with Monsanto. That's nothing new.
What is news-worthy, however, is how open the presidential candidate nominee is about the Biotech industry's plan to persuade the public to accept genetically modified foods. 
As TrueActivist has shared in the past, GMOs are not only incredibly under-tested, they are potentially dangerous. Some studies have linked genetically modified foods to concerns such as cancer and infertility. This is partly because weedkillers used on GMO crops contain glyphosate. 
The compound, which has been declared by the World Health Organization (WHO) to be "probably carcinogenic," is part of the reason the public is so wary of Frankenfoods. That and the fact that Monsanto continues to insist its chemicals are safe – despite plenty of studies proving otherwise. 
Thanks to the efforts of journalists, anti-GMO activists, and movements like March Against Monsanto, the public has begun to question the safety of genetically modified foods and, in effect, is cautious about purchasing products in which they might be present.
Biotech companies know this, which is why they have a spokesperson puppet like Hillary advocating ways to 'change the public's perception' about what GMOs are and how they're used.

In the video above, Hillary explains how the Biotech industry will be focusing on the alleged "benefits" of their lab creations and will be changing the narrative in how they are promoted. For example, terms such as "Biofortified" will be used to attempt to gain market acceptance and reverse the exodus of people shifting away from genetically modified foods. 
If you're one of the activists concerned about the future of food, it's best to be informed about the industry's new tactic so you can help raise awareness as companies like Monsanto change their marketing strategy.
What are your thoughts? Comment below and share this news!
---
This article ([Watch] Hillary Clinton Unveils Her Plan To Persuade The Public To Accept GMOs) is free and open source. You have permission to republish this article under a Creative Commonslicense with attribution to the author and TrueActivist.com