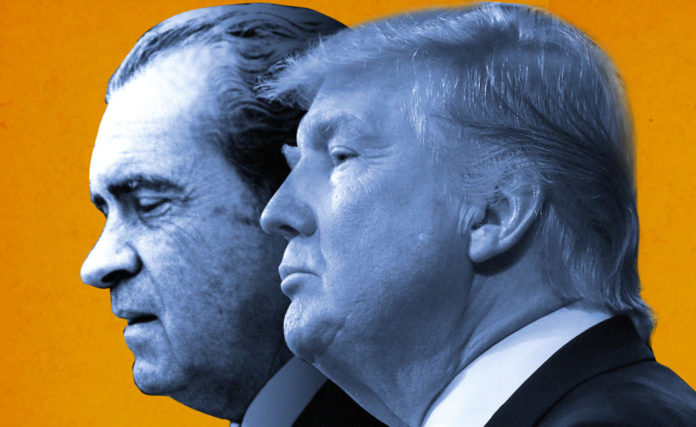 The firing of FBI director James Comey has raised "serious question about what [Trump's] administration is hiding" says Sen. Bernie Sanders (I-Vt.). In Washington DC., the tone is similar with Rep. Keith Ellison alluding to a "constitutional crisis unfold[ing] before our very eyes."
James B. Comey's Tuesday dismissal from the FBI, that was "effective immediately," followed a March 20 testimony given under oath that the Trump campaign remained under FBI investigation for involvement with Russian officials to sway the election outcome. Rep. Ellison said in his statement:
"The next FBI Director appointed by President Trump will not have the independence or confidence of the American people to continue this investigation. In order to preserve the integrity of the investigation and the government, we need a special prosecutor to prove the possible collusion between Donald Trump's campaign and Russian government officials."
I am troubled by the timing and reasoning of Director Comey's termination.

— Richard Burr (@SenatorBurr) May 9, 2017
Calls are now for an independent investigation to avoid any possibility of an obstruction of justice with the case; as damage control comes into effect. How likely an independent investigation is, remains to be seen. However, even GOP Senator Bob Corker (R-Tenn.) released a statement expressing his shock at Comey's sudden and unexpected dismissal, saying it "will raise questions."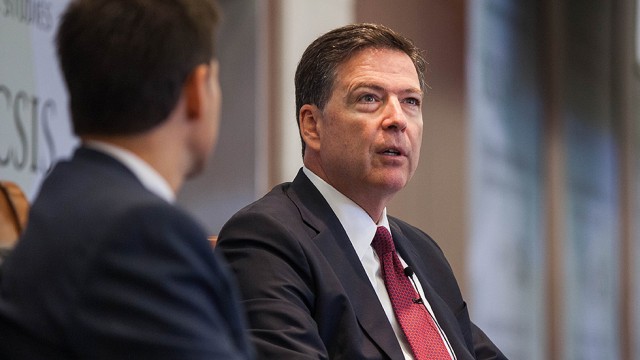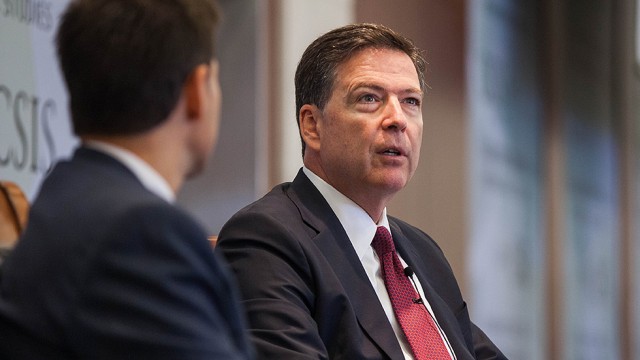 The excuse Trump gave for the firing of Comey was in relation to the FBI investigation over Hilary Clinton's emails in 2016. According to the memo released by Deputy Attorney General Rod Rosenstein, Comey was "wrong to upsurp the Attorney General's authority on July 5, 2016, and announce his conclusion that the case should be closed without prosecution." And this reason, maintains Sessions and Rosenstein, is why Comey should be released from his duties as FBI director.
My staff and I are reviewing legislation to establish an independent commission on Russia. The second paragraph of this letter is bizarre. https://t.co/wXeDtVIQiP

— Justin Amash (@justinamash) May 9, 2017
"At the most, the Director should have said the FBI had completed its investigation and presented its findings to federal prosecutors,' Rosenstein continues. "There is a well-established process for other officials to step in when a conflict requires the recusal of the Attorney General…" Rosenstein puts forward a case for the AG as though it were currently under direct threat by Comey – raising questions about the current AG's legitimacy.
One source says the only two reasons Comey was fired so quickly was because of Comey's refusal to offer his personal loyalty to the Trump administration. The other, the source says, is because of the FBI's escalating investigation into the possible collusion between Russia and Trump's campaign.
my statement on Comey firing pic.twitter.com/Mc4o4pnQav

— Ben Sasse (@BenSasse) May 10, 2017
Reports of Comey seeking more resources to support the Trump-Russia collusion investigation occurred only days before his firing. The New York Times reported that Comey made the request during a meeting with Deputy Attorney General Rod Rosenstein last week, who wrote the memo instigating the dismissal of the FBI director.
Senator Richard J. Durbin, a Democrat of Illinois confirmed the meeting. "I think the Comey operation was breathing down the neck of the Trump campaign and their operatives, and this was an effort to slow down the investigation," Durbin added.
I've spent the last several hours trying to find an acceptable rationale for the timing of Comey's firing. I just can't do it.

— Jeff Flake (@JeffFlake) May 10, 2017
This follows the Intelligence Committee's order of Trump's former national security adviser, Michael T. Flynn to hand over all emails, phone calls, meetings and financial dealings with the Russians to be handed over for investigation purposes.
Flynn had declined to voluntarily hand over the information, in which then came in the form of a subpoena.
Removal of Director Comey only confirms need for select cmte to investigate #Russia's interference in 2016 election https://t.co/LfKlwSw6iQ

— John McCain (@SenJohnMcCain) May 9, 2017
Putting it into Context
Reports indicate that Comey was frustrated with the limited resources being dedicated to the investigation. Up until two weeks ago, Dana Boente – the then acting deputy – was overseeing the investigation. Deputy Attorney General Rosenstein then took over from Boente, in which Comey was hopeful to find more support in an impartial new boss.
James B Comey is known for being fiercely independent and impartial to governments of either side. Comey has notably stood against George W. Bush over surveillance issues to bring them into alignment with the law, as well as Clinton over her emails, and offered potential cause for concern to the Trump administration with his current investigations.
The fact remains that Trump fired a man in charge of an investigation – that if evidence supported suspicions – Trump would be removed from the White House, under law.
Is this a Bullet to Democracy?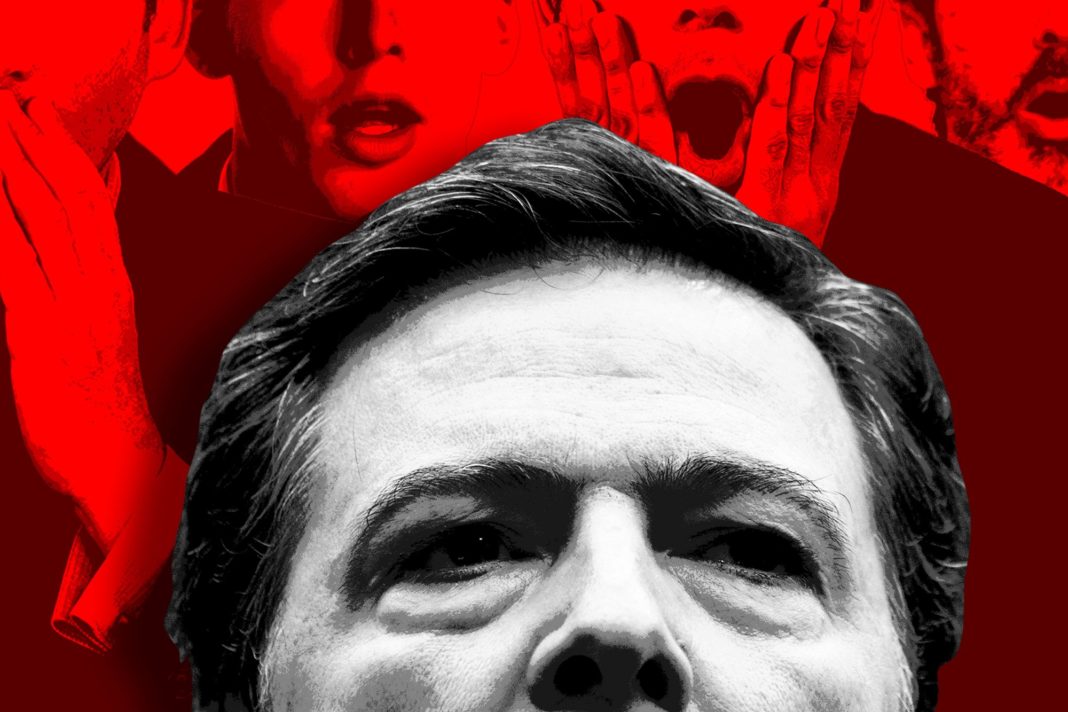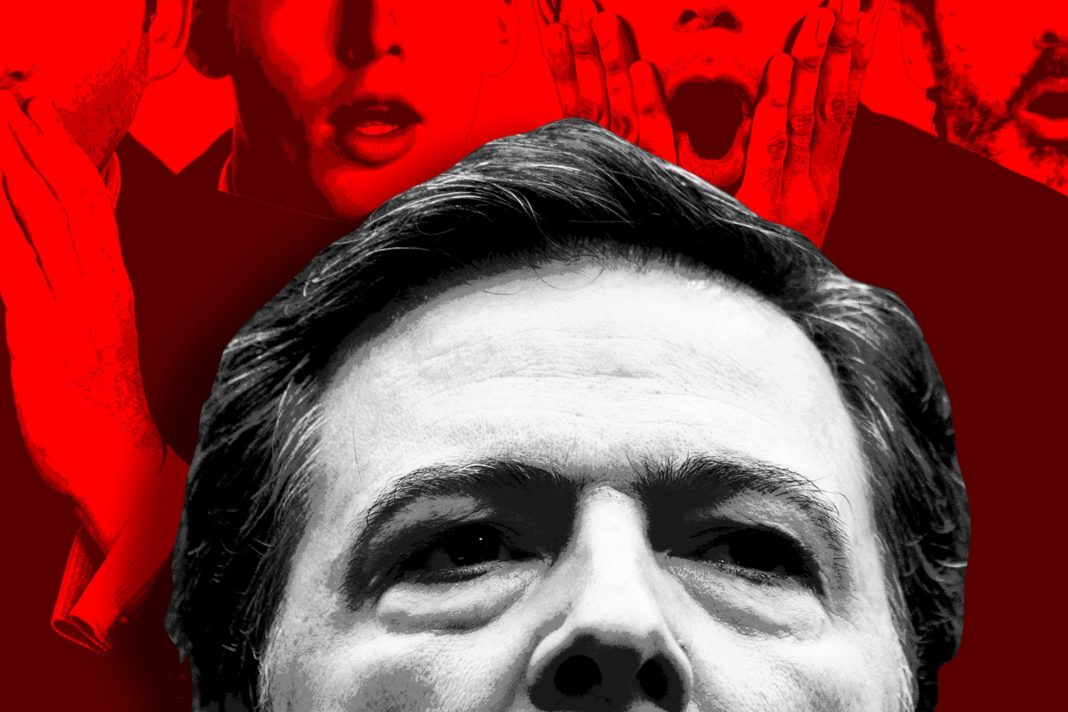 These are the nervous actions of someone who believes they are above the law. Autocracy is now in play – and even Trump supporters and Republican politicians alike, are now left questioning the move. For once, CNN has got it right when they reported legal analyst Jeffrey Toobin's assessment of the matter that this is a "grotesque abuse of power."
President Trump's dismissal of FBI Director Comey smacks of President Nixon's Saturday Night Massacre.

— Martin Heinrich (@MartinHeinrich) May 9, 2017
The historical impact of this action cannot be understated and is akin to Watergate, when Nixon fired independent prosecutor Archibald Cox.
The death throes of Democracy are occurring before our eyes. At this point, the resignation of Attorney General Jeff Sessions and Deputy Attorney General Rod Rosenstein must be called for – as was the case in the Nixon era – to ensure impartial investigation continues. If Trump truly wants to "make America great again" he should hand over the reins to the Vice President until all is resolved.
Full impartiality is essential in this political crisis. For the sake of Democracy's survival.
---
This article (Our Very Own Watergate: Trump's Firing of Comey Raises Serious Questions) is a free and open source. You have permission to republish this article under a Creative Commons license with attribution to the author AnonWatcher and AnonHQ.com.
---
 Supporting Anonymous' Independent & Investigative News is important to us. Please, follow us on Twitter: Follow @AnonymousNewsHQ