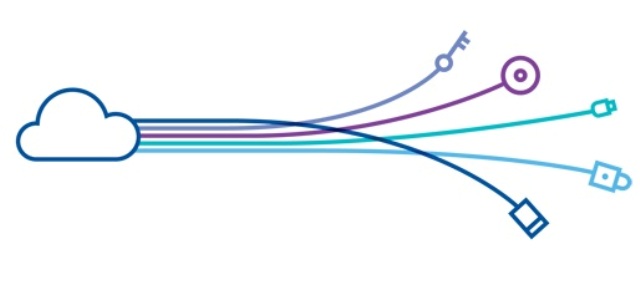 We know how it feels when you need to empty the USB or your hard drive; the data in there is important and with no other place to store it…you simply wish for more space. As you know, there are many players that offer online storage such as DropBox, Google, and Apple, but if you look hard, there are other, much newer companies that offer unique, and sometimes great options for users.
Below are respectable companies that offer free services – but please, remember these data packages can change anytime.
Syncplicity
This company offers 10 GB of primary free storage. Syncplicity, mostly used by large enterprises, has made a name amongst the large corporations, with Siemens as one of its primary clients. The company offers enterprise cloud file sharing and uploading systems. Their basic plan is free, but a business orientated plan starts with $60 per year, which includes 300GB.
Visit Syncplicity.
Google Drive
Google needs no introduction. Since its launch in 2012, Google has changed the game for online cloud storage services. The company offers 15 GB of free storage as its basic plan, however, by giving them $24 every year they will give you 100GB of storage. For$120 customers receive 1TB. Plus, data saved with Google Docs, Slides or Sheets,  does not count for the 15GB of free storage. Also, Google has no problems storing small sized images for free, but going for a heavy image will lessen your storage.
Visit Google Drive.
Spider Oak
The company sells its product by offering an encrypted, zero knowledge storage service, and promises to keep it that way. In short, it means that they have encrypted cloud storage for your data protection. You can acquire their services for $84 every year for 30GB, or you can pay $129 yearly for 1TB of storage.
They also offer Encryptr, which is a cloud-based password manager and an e-wallet. It can be downloaded on your cell phone, and manages everything on their encrypted cloud servers.
Visit Spider Oak.
Hi Drive
Hi Drive offers 5GB of basic free storage and offers 100GB for $77 (annually). For $152 you can get 500GB of storage. The company offers no limit on traffic (if you make a document available for public download)  and also offers SHA 256 encryption on file sharing and many other features.
Visit Hi Drive.
pCloud
pCloud offers its users up to 20GB of storage upon signing with their services. The 20GB of data is divided into two parts: when you sign up you will get 10GB of storage, and if you invite your friends you will get the other 10GB. However, you can also avail 500GB by signing up for their premier services at $3.99 (monthly) and if you pay $7.99, then you can sign up for 1TB. Also, the free storage offers restoration of deleted files within 30 days and also keeps the history of file change for 30 days.
Visit pCloud.
Hive
Hive offers unlimited storage for absolutely no price at all, but with the free price, it does have a catch. For starters, they generate their revenue from advertisements. Thus, you will see a lot of adverts on your drive. Hive does not offer desktop or mobile software to directly upload the data to; anything that needs to be updated, has to be done via the website. They also offer torrent support, and if you want to watch HD streaming you needto pay. Their packages start from $8 a month, which remove the adverts and allow users to view their videos and/or saved torrent videos on HD.
Visit Hive.
Microsoft One Drive
If you have a Hotmail or a Live account then you must have a One Drive. This is Microsoft's online storage solution, which offers 15GB of initial storage options. However, if 15GB is not enough for the user, then opt for the 100GB package by paying $24 (annually). You can further enhance their storage by getting the 1TB package by paying $84 (annually). However, if you refer friends, then you get an extra 5GB, so the more friends you invite, the more space you will get on your One Drive.
Furthermore, Microsoft also offers cloud storage for their applications such as Microsoft Word, Microsoft Excel, along with Microsoft Outlook $70 (annually), which comes with 1TB of space.
Visit Microsoft One Drive.
iDrive
Initially, the company offers 5GB of free online cloud storage, but you can buy 1TB space for $52.12 – which you would have to pay for the first year, followed by $69.70 every year thereafter. However, there are enterprise or business solutions that the company offers as well, which can be customised according to your needs.
Visit iDrive.
Cubby
Like many other cloud companies, Cubby is created by LogMeIn, which is a remote accessing tool – in a good way – and allocates its users with a basic 5GB plan of complimentary storage. You can purchase their other premium packages: Pro Package with 100GB for $3.99 per month, and the storage amount can go up to 2.5TB for $99 every month. Starting with $48 (annually) you access 100GB of online storage. If you want, you can also go for the Business Package, which has a shared 1TB of space and starts with  a minimum of 5 users up to 1000 users. The company also offers services such as private and public sharing, AES 256 client side encryption, device erases services, activity log and many other options.
Visit Cubby.
DropBox
Everyone knows about DropBox.  Their complimentary service starts by providing 2GB of free storage, and with $120 (annually) a user can get up to 1TB of cloud storage. The company also offers business solutions per user, which starts from $10 for every user and offers an unlimited amount of storage.
Visit DropBox.
Amazon Cloud Service
Amazon Cloud Services offers 5GB of free storage for the first three months, but if you are an Amazon Prime member, then you get an unlimited storage option – limited to images only. The prime subscription costs $10.99 per month and holds many other features, as well. However, for the people who are not prime members, the online storage options cost $11.99 per month to store unlimited pictures and includes 5GB for storage of videos and documents. There is another package for $59.99 (annually) that allows users to 'securely' store photos, videos, and files and comes with unlimited storage – both the subscriptions have a three month free trial.
Visit Amazon Cloud Service.
Apple's iCloud
If you have an iPhone then you surely have an iCloud account, which gives its users with a free 5GB of online storage. However, Apple offers 20GB of storage for as low as $0.99 per month. If you are not satisfied with 20GB of storage; you can go for the 200GB option for $4 per month.  1TB of online storage is offered for $240 (annually), however, though iCloud was only meant for Apple users, anyone can now use iCloud storage.
Visit Apple's iCloud.
Bitcasa
Bitcasa also offers 5GB of complimentary storage upon signing up for their services, but it is limited to a sixty day free trial. However, for $99 a year you can buy their 1TB of storage. For $999 you can sign up for their 10TB of online storage options. The company offers auto backup on their servers, enhanced customer support, secure file sharing options and many other options.
Visit Bitcasa.
Box
This California based company offers plans that are designed for the users need. For instance, their Personal Use Package is free and offers 10GB of storage with 250MB of uploading limit. However, their Personal Pro Package starts at $11.50, offers 100GB of online storage and 5GB of uploading speed. Their business plans vary from $6 per month for every user and also offers a package that is $15 per month for a user, but includes unlimited storage, encrypted storage options, advanced security options, custom branding options, data loss prevention options, metadata and many other features. The company even offers a feature allowing professionals to connect Box with many applications using their API – which is also free. However, if the need exceeds, then their premium service for application integration with Box starts from $500.
Visit Box.
Source: CNET
---
You want to support Anonymous Independent & Investigative News? Please, follow us on Twitter: Follow @AnonymousNewsHQ
---
This article (We Have Free Cloud Storage For You) is a free and open source. You have permission to republish this article under a Creative Commons license with attribution to the author and AnonHQ.com.