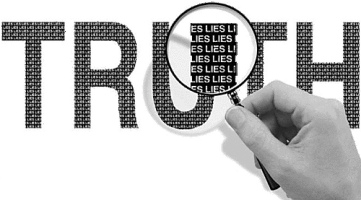 As a millennial, for over 20 years now, nearly my entire life I have seen the public bombarded with story after story about climate change and rising sea levels. Over the years Vice Presidents and Presidents around the world have promised "climate choas" and tell us we are "facing a planetary emergency approaching a point of no return" or that "the arctic will be ice free by the summer of 2013". The men behind such remarks had set specific timelines for such catastrophe's yet these dates have already come and passed seemingly without notice or publicity.
It is not the purpose of this article to "deny climate change" or anything like this. Anyone with any sense about them understands the globe is warming and humanity must take dramatic steps to clean up our world as we move forward. The purpose of this article meant to open people's mind to the possibility that a white lie even if told for the right reasons is still a lie and to point out how many people/governments are directly benefiting from misleading climate change rhetoric.
Last week a study was released stating that a loss of antarctic ice could potential double the rate of sea level rise by the year 2100. This study also happened to get international press with nearly every major news source around the world covering the story. The fact that none of us walking on Earth today be around to ever verify such claims aside, I found the whole ordeal very strange. Even the publishers of the study admitted "these projections show Antarctica would be stable, if we can meet the goals of the recent Paris Agreement." These statements are extremely telling.
What has not gotten international press is the fact that Antarctic sea has actually set all time, record high levels several times consistently this decade. In fact, did you know that antarctic ice has been growing relatively constantly since records began in 1979? I reference the statements of the scientist above, not only has the antarctic remained "stable", it is actually growing. The "study" was simply researching a 'what if' scenario – 'what if the antarctic ice started to melt'? The "study" was completely subjective, directly referenced the political agenda of the United Nations and had no basis in fact or current reality. Yet fear mongering headlines such as "Scientists nearly double sea level rise projections for 2100" swept across the globe. So the question remains, why do so many people hear about stories like this but almost no one publishes stories about sea ice growing? This is what I refer to as the white lie of climate change.

Yes it is true last year was the warmest 'on record' and yes it is true carbon levels are rising. We continue to pollute our planet at appalling levels, wildlife is being killed off and our climate is slowly changing. But it is also true that our Earth has been hotter than it is today, it has been colder than it is today and carbon levels have even been higher then we see today. Did evil corporations and big business/big oil cause all of this? Did a lack of tax revenue and lack economic sanctions cause this? No.
So while we would all like to improve our planet, reduce pollution, cut carbon emissions and save lives we have to ask ourselves a moral question. Is a white lie even if told for the right reasons still immoral? Is it unethical to over exaggerate and deliberately embellish climate change stories in order to spurn people to make a change occur faster? Perhaps as a journalist I see this differently then most but I happen to believe we can still change the world while presenting factual information in the process.
I view the climate change hype machine in the same way I view the protesters who will sink boats full of humans to save the whales or the "professional disruptions" who go to protests to start fights. They believe they are doing the right things, performing activism on behalf of a noble cause but the actions they use to do so are completely misguided and immoral. To all the authors out there: not every story has to be the most important thing ever happen, not every story has to make it seem like the sky is falling – we do not have to exaggerate everything to make a point. True information does good. We can change the world and not lie or manipulate people in the process.
Al Gore & David Blood's Co-Founded Company Made 218 Million Dollars Marketing The Film "An Inconvenient Truth"  Between 2008 – 2011 Alone: http://www.forbes.com/sites/larrybell/2013/11/03/blood-and-gore-making-a-killing-on-anti-carbon-investment-hype/#6299fdcb3750
Al Gore's Net Worth Has Increased From 700,000$ in 2000 to 173,000,000$ in 2015. Profiting From Climate Change: http://www.climatechangedispatch.com/what-is-al-gores-net-worth.html
John Coleman – Founder of The Weather Channel Steps Down, Reveals Climate Change Myths: http://www.snopes.com/politics/science/coleman.asp
Ten Global Warming Lies That May Shock You: http://www.forbes.com/sites/jamestaylor/2015/02/09/top-10-global-warming-lies-that-may-shock-you/#5f77f49823b9
Fact Check: 32.6% of Scientists Believe in "Anthropogenic Global Warming" 66.4% Neither Supported Nor Dismissed This Claim | Obama Once Stated "97% of Scientists Agree" – Citing This Same Study: http://www.nationalreview.com/article/427055/climate-change-no-consensus
Climate Change Being Used As Excuse To Increase Tax Revenue To Cover Budget Deficits In Countries Loaded With Debt: http://globalchange.mit.edu/files/document/MITJPSPGC_Rpt228.pdf
30 Global Warming Myths & Facts: http://www.conserve-energy-future.com/30-global-warming-myths-facts.php
---
This article (The White Lie of Climate Change) is free and open source. You have permission to republish this article using a creative commons license with attribution to the author and AnonHQ.