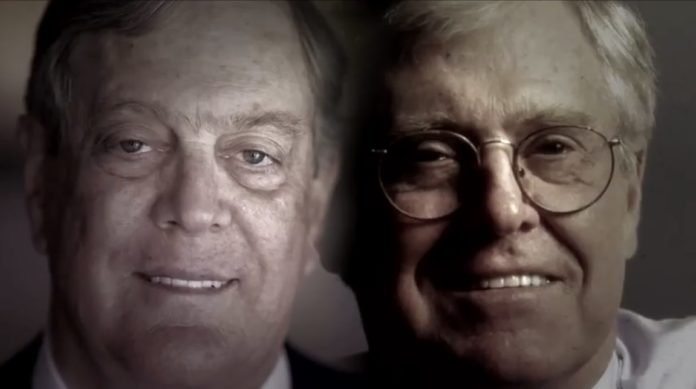 Charles and David Koch are among the top ten list for the richest people in the U.S. During the 2012 election round, it has been estimated that the Koch brothers donated close to $400 million to political campaigns (mostly Republican).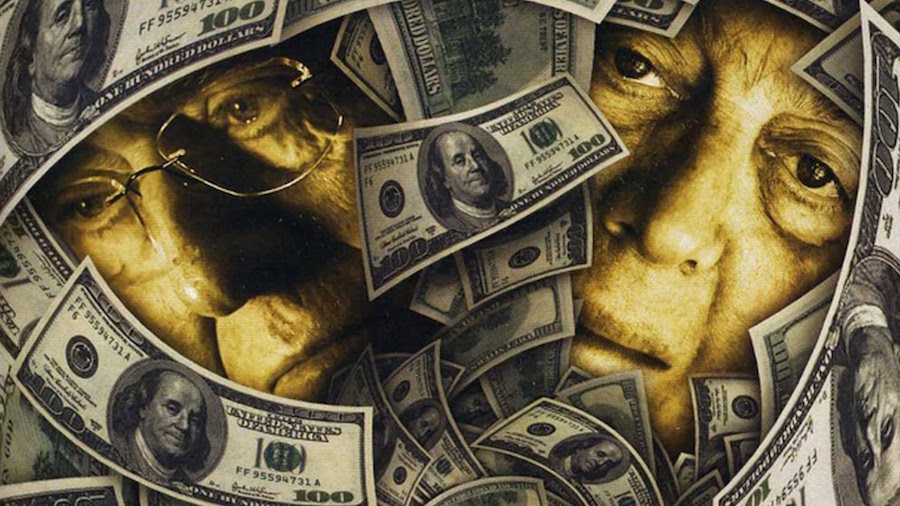 The libertarian brothers' value free enterprise, and the belief that solid business practice can solve society's problems rather than the government. They've supported same-sex marriage, legalization of marijuana and other highly sensitive issues including abortion. The privatization of medical care and social security are high on their agenda.
According to politico.com the Kochs' have announced their price on the 2016 elections, setting an unprecedented stage for political funding. The $889 million budget figure reflects the political power these brothers hold. Their wealth – $40 billion each – gives their ability to "mobilize other wealthy conservative donors."
The twice-a-year closed door gatherings involving a network of conservative-activists, Republican politicians will be expected again, where the Koch brothers rally their support to raise these millions, as they did in 2011/2012. As a result of the latest announcement earlier in 2015, the Democrats have made attempts over recent years to demonize and target the brothers, bashing out politics and blaming "government shut-down" on the Koch brothers' actions.

The Huffington Post reported Charles Koch as pledging $40million to unseat Obama with his brother pledging a further $20 million during 2012. Their declaration then was "for the life or death of this country…we gotta do better than" the $1billion in the president's war chest.
With the election season fast approaching, the Koch brothers are fiercely resolute in their support for the Republicans. William Koch, their sibling and though more politically unassuming than his brothers is also worth $4 billion, and though politics isn't a passion as it is with his brothers, has still given donations to the sum of $2.75 million for other conservative causes.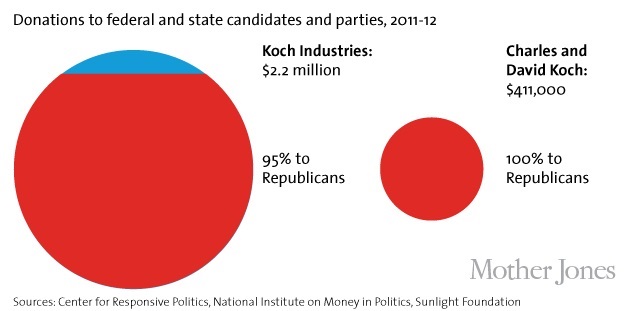 Citizens have changed the face of politics. Early in 2015, the Supreme Court handed down its Citizens United v. Federal Election Commission decision, opening the gates for campaign spending for corporations and unions. The concern is not with the money spent, the campaign reform advocates say, it is "the fact that a tiny number of extraordinarily wealthy individuals are bankrolling the majority of that spending."
---
This Article (Who are the Koch brothers?) is a free and open source. You have permission to republish this article under a Creative Commons license with attribution to the author AnonWatcher and AnonHQ.com.