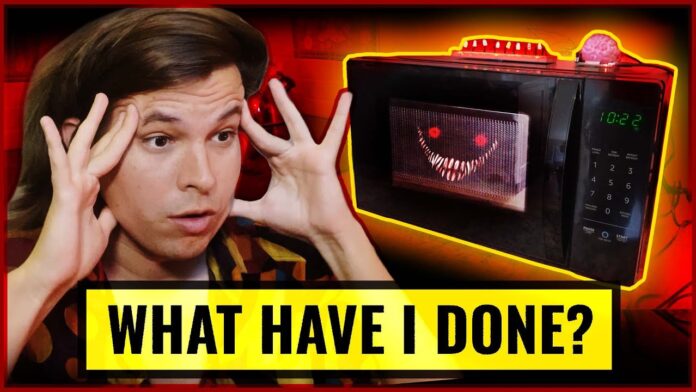 Youtuber Lucas Rizzotto used a Raspberry PI and GPT-3 to imbue a microwave with intelligence. It then turned out to be a creation close to the Terminator series and tried to kill its creator.
If you want to know Lucas Rizzotto's scary story about a microwave that tries to build a career as a killing machine, you have two options. First, Rizzotto wrote it down in a long thread on Twitter, and he also put it on film on YouTube (video embedded in article).
https://twitter.com/_LucasRizzotto/status/1516205625662836739?t=2vW2nqBdm9ROWbbXs9aRSA&s=19
Youtuber with imaginary friend – a microwave oven
According to Rizzotto, who likes to make more or less spectacular videos, the microwave experiment was "one of the most frightening and transformative experiences" of his life. He recounts:
"First, a bit of back story. When I was a kid, I had a really unusual imaginary friend: my kitchen microwave. His name was Magnetron – and in my imagination, he was a 1900s English gentleman, a World War I veteran, an immigrant, a poet… and, of course, an expert Starcraft player."
Rizzotto now wanted to bring this same imaginary friend to life with the help of OpenAI's GPT-3 text AI. He obtained a smart Alexa microwave from Amazon and equipped it with the state-of-the-art speech model.