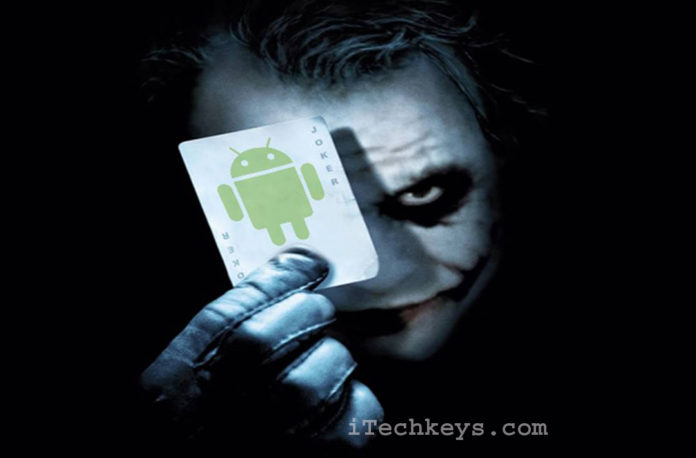 DISCLAIMER: This article is written for educational purposes only, and the author Anon.Dos or the publisher AnonHQ did not publish this article for malicious purposes. If the readers wish to download these applications and software and use it for personal gains, the author and the publisher are not to be held liable for any cause of damage done.
Linux is regarded as the preferred os for all the computer wet works, on its ethical side as well the dark side. As Android really is a Linux structured operating system that allowed developers to create many hacking applications for Android itself. Therefore, we are showing a summary of Android hacking software that can switch your android system straight into a hacking device.
USER-FRIENDLY HACKING TOOLS
These hacking tools are easy to use and not difficult to operate plus most of them have a graphical user interface that allows the operator easy access and understandability of the software.
AndroRAT
RAT is basically a Remote Accessing Tool and Andro well you guessed it stands for Android, which makes it a remote accessing tool for many Android devices, this is essentially a host client program that is utilized to manipulate a system without the need of touching the device in order to gain entry to the operating system.
SpoofApp
SpoofApp application effectively pretends as the same software by falsifying information and thus achieving an obscure edge. One can place phone calls using anybody's phone number. However, if one wants to do that, they would require an extra piece of work commonly known as spoof cards. The software also includes voice changers and allow the user to record the whole conversation. If the software is being installed for the first time, then the user receives free five minutes.
Whatsapp Sniffer
WhatsApp Sniffer is much like Wire Shark that is also a sniffing tool, though WhatsApp Sniffer is solely made for sniffing WhatsApp messages one can use this application to gain access to other peoples WhatsApp messages, their WhatsApp images, WhatsApp video clips and audios but for that one is required to make their device the Wi-Fi hotspot so the traffic can be filtered though there device.
APK Inspector
APK Inspector enables you to view the source code of the application you are going to use; it is an excellent tool for viewing what permissions does the application has, and it allows its user to edit features making it possible to enable, disable and deleting them altogether.
WiFi Killer
This is a fun application; it allows people to kick a person to see how many people are using a WiFi device and then one can kick the person of that wifi network also they can block them.
DroidSheep
Since everyone is on Facebook today, so a lot of people want to know how to get information on other people's accounts. DriodSheep allows its user to capture cookies of the social media, but the condition is that the target should be present on the same network. And in order to fully understand it, one should have sound knowledge of session hijacking.
Eviloperator
You can guess by its name what this software can do if you can't then let us explain. This application successfully connects two people via a call that makes them believe that they called one another. The software allows its user to record and save the conversation(s).
PROFESSIONAL HACKING TOOL
These are some advanced hacking apps that are specially designed for the security professional and safety researchers.
AnDOSid
This android tool was created by Scott Herbert, which can be used to start a Denial of Service attack(s) or DoS attacks through your smartphone. It was produced as an effective stress examining the program. If used with the right amount of internet speed it is an extremely powerful tool, it can also be used to take down servers. But try not to go ahead, since it is one of the fast methods of getting behind bars and you don't want that now that holidays are here.
Hackode
This application stands out as the tool set for almost any hacker who wants it to use this programs as means to test network scanning, pinging their systems, scan DNS servers, trace routes, check for exploits, etc. Though written in the description was that it still happens to be in its testing phase and people can expect the full version soon.
Nmap for Android
Nmap and Zenmap (a graphical unit of Nmap) are regarded as a highly used and respected tool in the realm of hackers, whether white, gray or black. Now that they are available on Andriod devices – it allowed its users to scan networks and provided a lot of information such as what operating system that target machine has, what ports can be exploited so on so forth. However, it works on both rooted and non-rooted devices, but it works best on a rooted device.
dSploit
This is another piece of work that is used for network analysis and pen testing, a complete suite for a smartphone. As soon as dSploit is fired up, it is possible to map effortlessly one's networking system, identify operating systems and functioning services, look up current weaknesses, check login processes of numerous Transmission Control Protocol or TCP protocols, live traffic manipulation, password sniffing, etc.
Penetrate Pro
This application is used for hacking WiFi passwords; Biogo Ferreira created the app for testers, and it is an excellent piece of work for WEP/WPA WiFi key decoding. Though, it can crack a limited amount of routers but with its latest version the list of routers has increased.
Kali Linux Net Hunter
Although this is not a stand-alone software, a haven for any professional, the software was jointly created by Offensive Security (makers of Kali Linux) and one of their community member, who goes by the alias of Binky Bear. The operating system is currently available on Nexus 5, Nexus 6, Nexus 7, Nexus 9, Nexus 10 and OnePlus One devices, with their regular updates, one can be sure of not falling behind the line.
You want to support Anonymous Independent & Investigative News? Please, follow us on Twitter: Follow @AnonymousNewsHQ
---
This Article (13 Best Hacking Tools For Android 2015) is free and open source. You have permission to republish this article under a Creative Commons license with attribution to the author and AnonHQ.com.