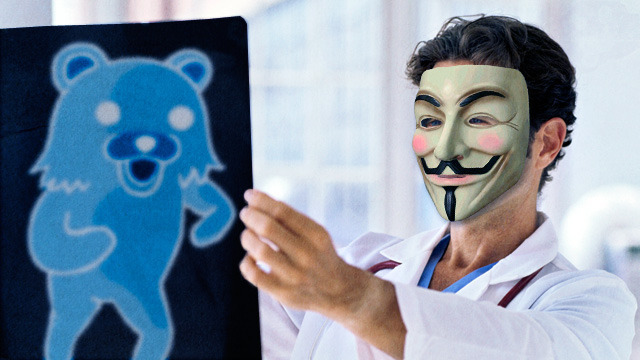 190 alleged pedophiles and their IP addresses have been revealed by Anonymous. The pedophiles were gathered from a site that is invisible to everyday web users. The site is called 'Darknet'. Regular posters were tricked into downloading tracker software, enabling Anonymous to 'out' the criminal activity involving child pornography.
Anonymous activated 'Operation Darknet' to campaign against the child porn groups; gaining a large community support in light of law enforcement criticism. It was also commented upon that '…there also was a large amount of resistance from the pedophile community claiming that Tor was their safe haven with messages such as: "We are here to stay. It is our god given right that we can choose to have our sexual preferences for youth….It is the same for the any other porn community. It is not what we choose to become, it is who we are. You do not have the right to censor us.'
Anonymous, describing the data as 'forensics', has published how the details were 'harvested' from 'protected' sites, and has also published the files, stating also that Operation Darknet will be an ongoing campaign that began on October 14.
Initially, Anonymous hackers removed the links to the pornography sites targeted, but were up again within minutes.
Anonymous released this statement, sickened by the open support for the child pornography by any company for 'enabling pedophiles to view innocent children, fueling their issues and putting children at risk of abduction, molestation, rape and death.'
All servers found to promote child pornography during the #OpDarknet campaign will suffer the wrath of Anonymous. 'We will continue to not only crash Freedom Hosting's server, but any other server we find to contain, promote, or support child pornography.'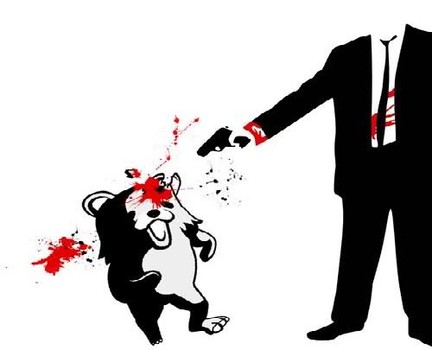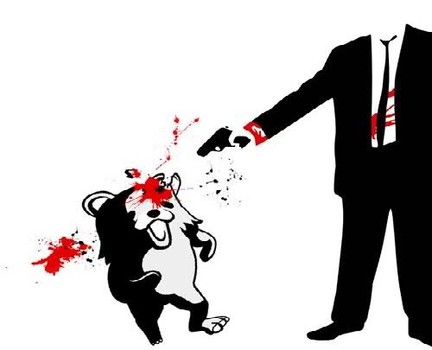 Anonymous executes Pedobear – the pedophile Internet meme
The Operation can be found on Twitter (#OpDarknet), to embolden other hackers to take part in the movement. As part of Anonymous, it is our duty to protect the weak, and to make those exploiting these children, very difficult to exist.
We recommend:
Link: Protect your PC and mobile devices from hackers & governments and surf anonymously