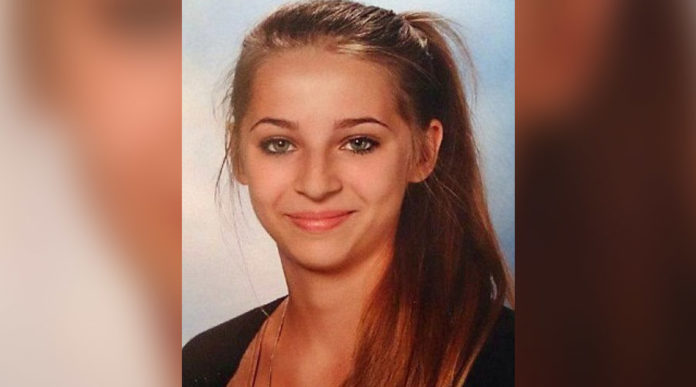 Tall dark and handsome. A man who's fought for his beliefs, risking life and limb, with a blazing fire in his eyes…
Of course there are always two sides of a story; his beliefs happen to include the beheading and rape (in whatever order) of women and children who stand in his way. Sure he's risking life and limb, but that blazing fire in his eyes is fueled by 50% pure liquid insanity and 50% drug-induced delusions of grandeur.
I'm clearly no romance author.
Alas, teenagers rarely read the all-important fine-print before rushing off to a life of sex-slavery and canon fodder… I mean err, "jihad".
An Austrian teenage girl ran away from home, joining the Islamic State according to Austrian tabloids Kronen Zeitung and Osterreich citing insider sources.
Samra Kesinovic, aged 17  apparently traveled to ISIS territory with her friend. There was no fairytale ending for Kesinovic, because the tabloids claim that she was beaten to death after trying to escape from ISIS.
UN counter-terrorism expert David Scharia stated last year that one of the girls was killed in fighting, while the fate of the other remained a mystery; a mystery that has just been solved if the tabloids are correct.
Austria's interior and foreign ministries could not confirm or deny the news.
"We cannot comment on individual cases," Foreign Ministry spokesman Thomas Schnöll told the Austria Press Agency. Interior Ministry spokesman Karl-Heinz Grundböck also said that he could not comment on the situation.
When Kesinovic and Selimovic got to Syria via Turkey (as usual. Damned those "porous" borders! ) the two quickly became "poster girls" for ISIS ( AKA bait). They lived the teenage dream, posing with Kalashnikovs while surrounded by armed men.
"Don't look for us. We will serve Allah and we will die for him" were their words in a note to their families. As soon as they got to Syria, in April 2014, they were married off to ISIS fighters.
Here's another fun fact: According to the UN envoy on sexual violence, teenage girls abducted by ISIS sold for 'as little as a pack of cigarettes'.
When their value eventually went from "poster girl" to "pack of cigs", they started having second thoughts about the whole serving and dying for Allah deal; they reportedly wanted to return home by October 2014, just half a year later. Alas, it seems that they really have died for Allah… at the hands of ISIS and those who allowed them across the Turkish border that is.
130 Austrians have gone to Syria to serve ISIS; plenty of vacancies, 365 days of sunshine, benefits include full dental and one beheading…
Sources: RT
---
This Article (ISIS "Poster Girl" Beaten To Death After Trying To Escape Their Clutches ) is free and open source. You have permission to republish this article under a Creative Commons license with attribution to the author(CoNN) and AnonHQ.com.