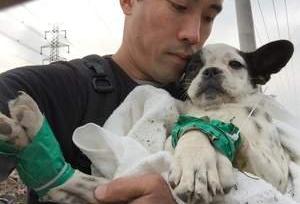 "When I die, I want to die knowing that I was the best person I could possibly be. That I reached out. That I did what I could. That with the hands I have and my time here, that I breathed life into those that could not breathe for themselves."
These are the words of Marc Ching, a man who has set about saving animals around the world. Based in Sherman Oaks, California, Ching established The Animal Hope and Wellness Foundation, a non-profit organization dedicated to "rehabilitating severely abused animals."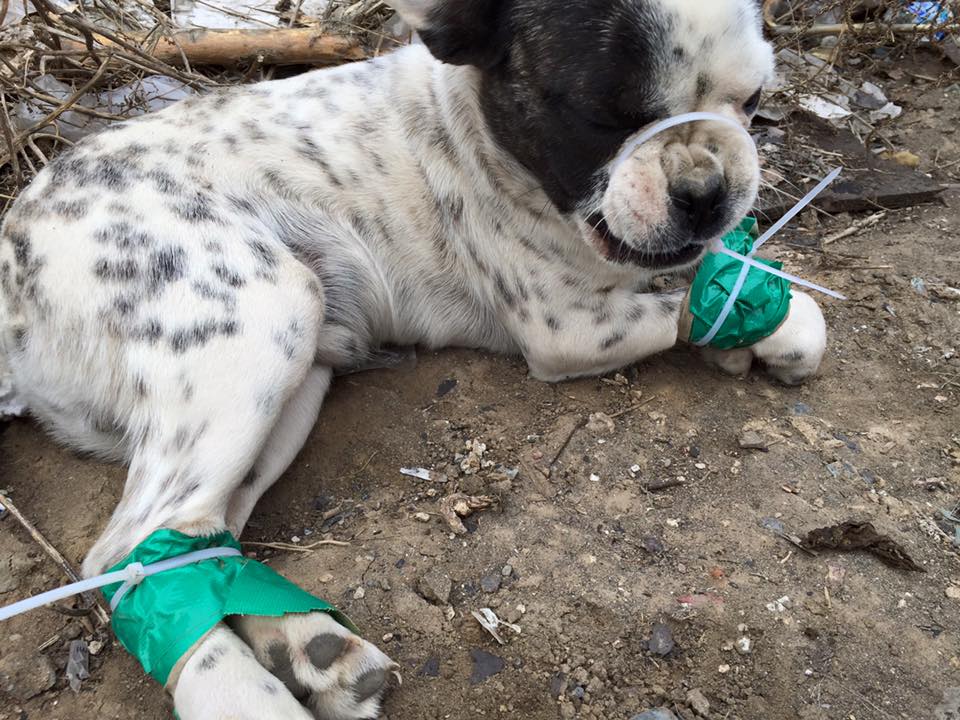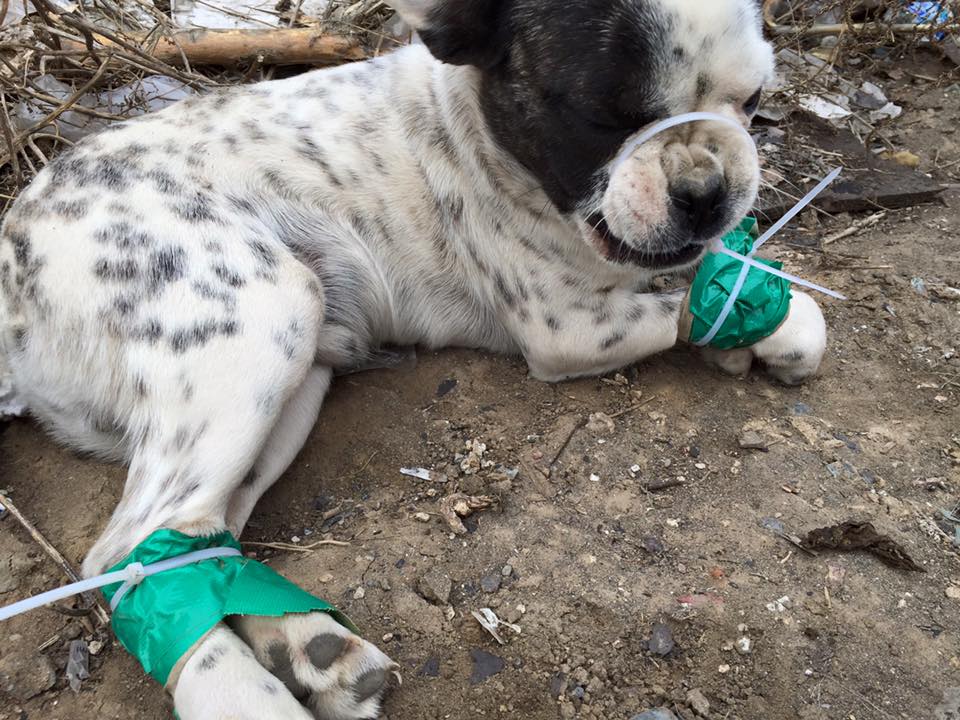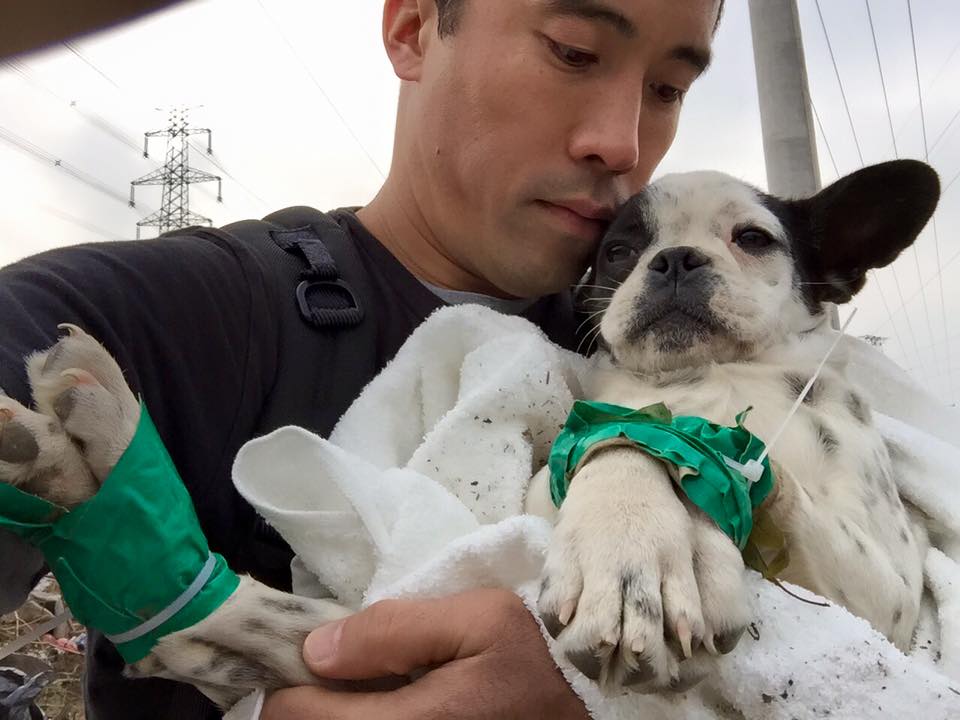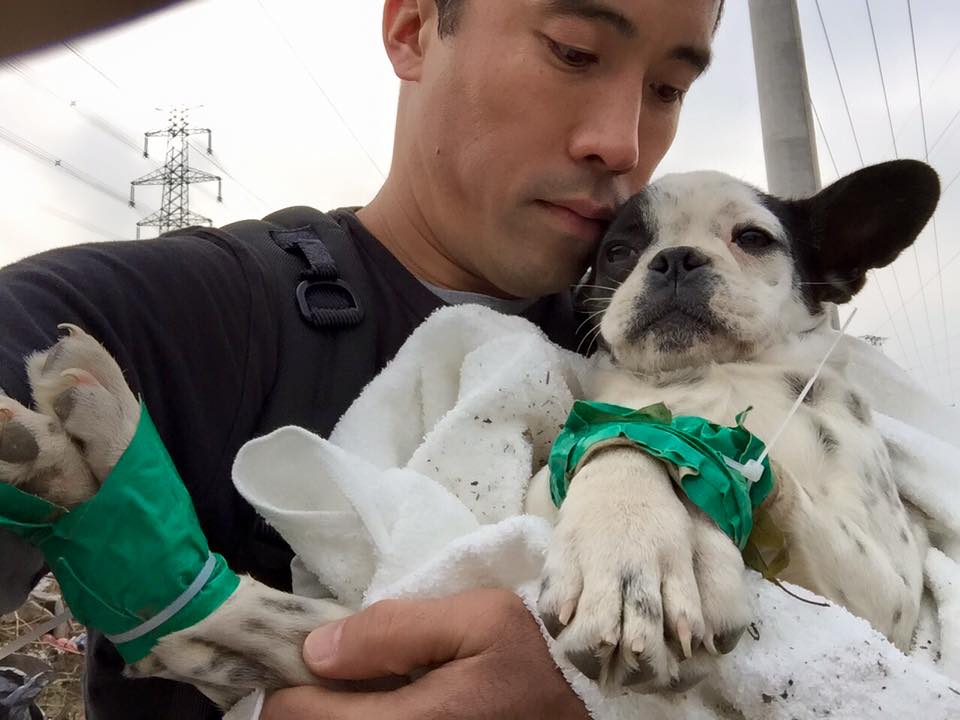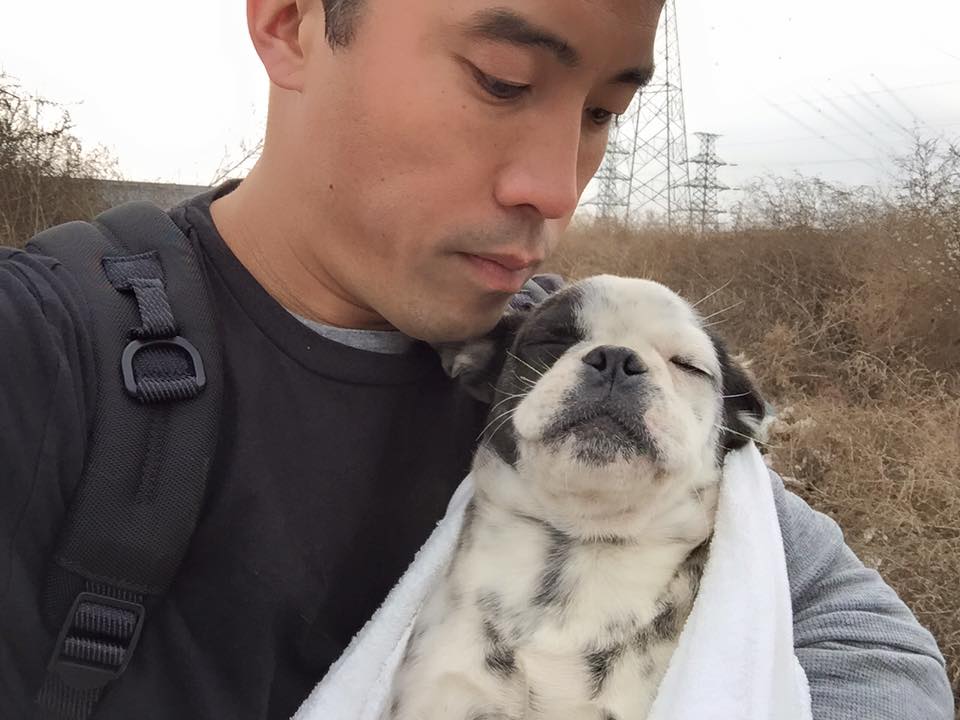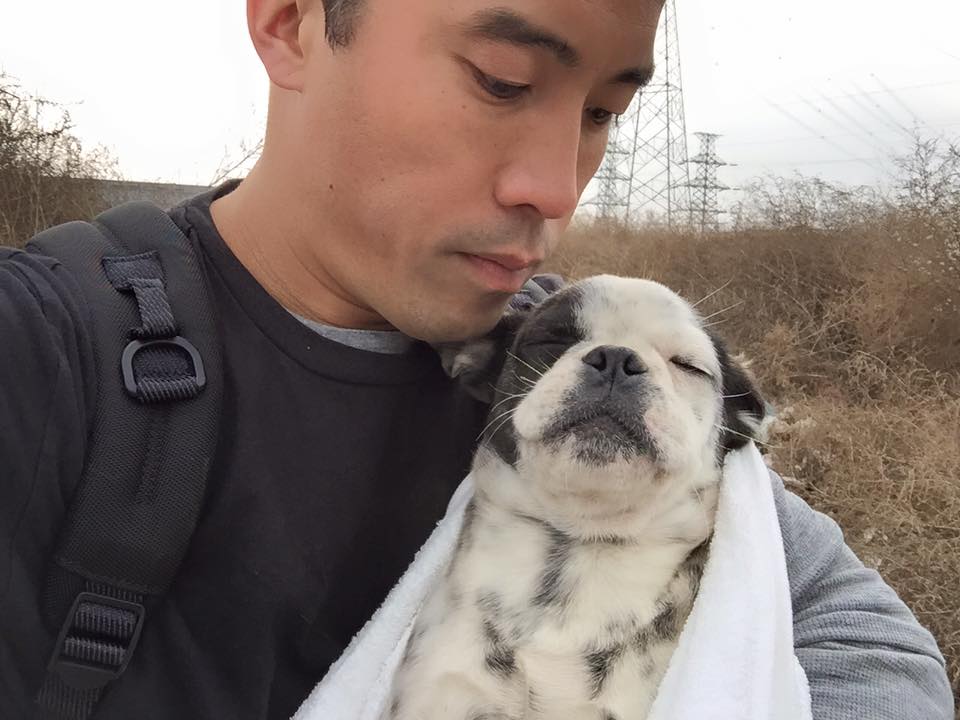 "Bound. Saved him right before he was to be tortured."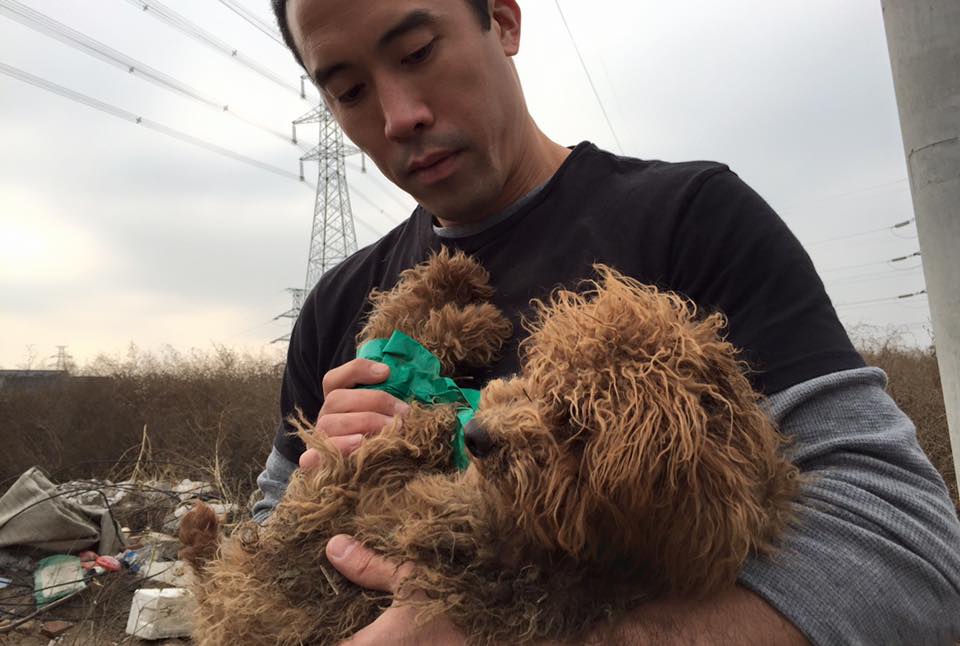 "Barely breathing. She was being electrocuted when i saved her. Severely beat, and desperately weak."
Recently, Marc travelled alone to China to see what he could do over there. Never having travelled outside his own country, and to a land where a set of values is as different as the language, the journey was challenging. He risked his life to help save a life. In the end, he saved 57 dogs. He saved one little sheep from getting all her fur ripped out. He saved a duck. All creatures great and small, all creatures equal.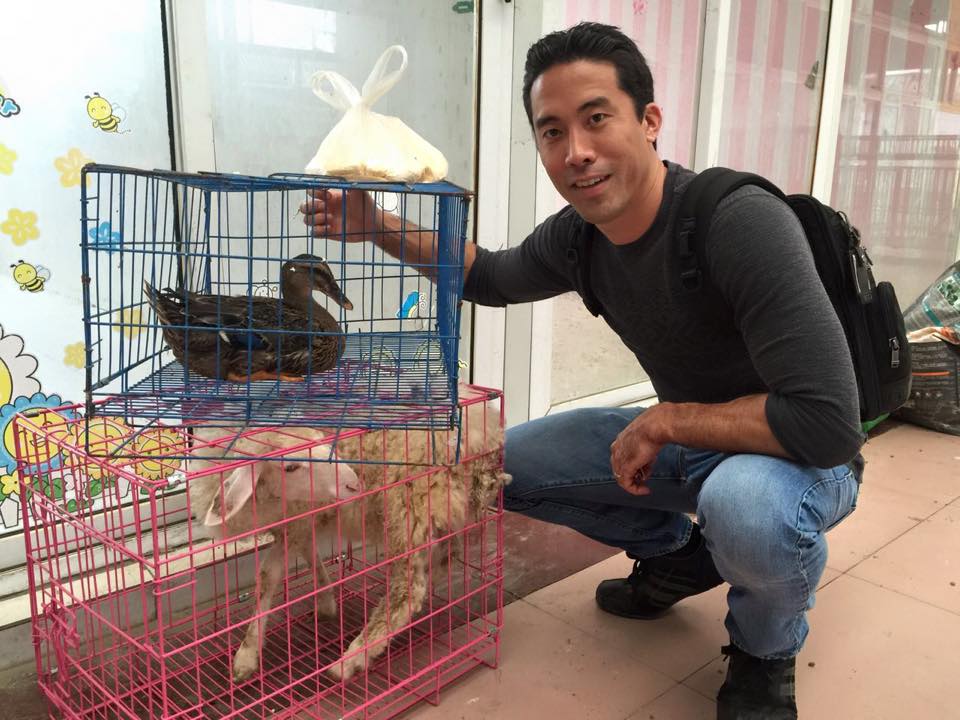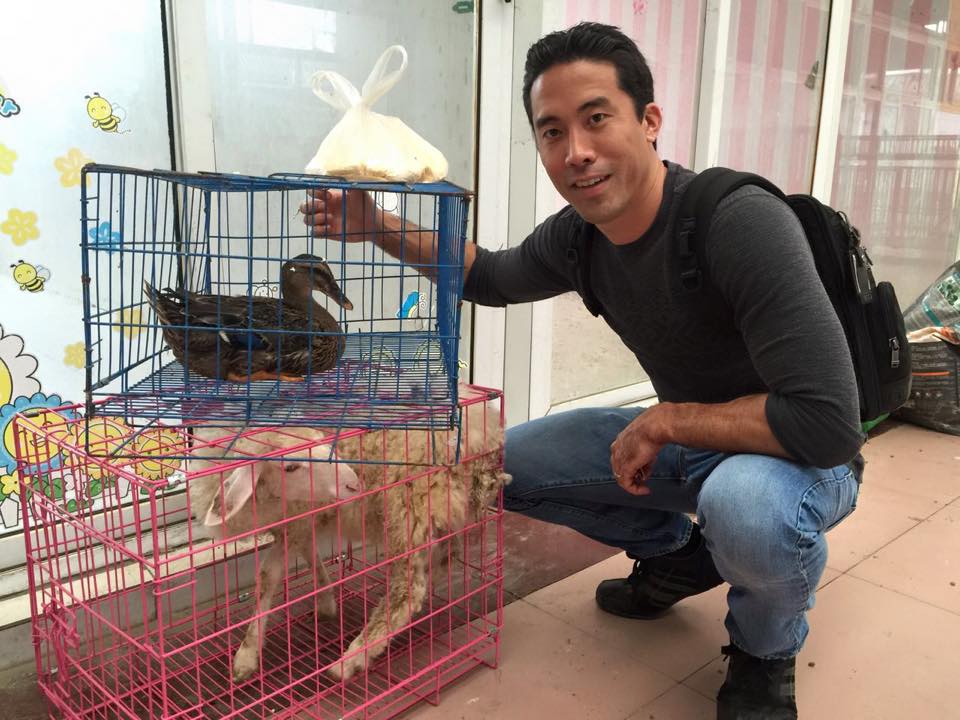 "…And today, after saving even more dogs and heading to see a Chinese puppy mill – I found myself surrounded by orphaned Chinese babies and abandoned children. It is here that I found the greatest gift of my journey, a way to make this movement lasting.
I will be teaming up with the Little Flower Orphanage to create a more sustained system. They have a farm that I will use to create the first dog sanctuary in Beijing, so that we can save as many dogs as we can from a life of abuse and torture in China. In return I will pay the orphans there to take care of the dogs. To train them and nurture them so they are healthy enough to be adopted out locally, with the more horrific cases being flown back home to Los Angeles to the Animal Hope and Wellness Foundation."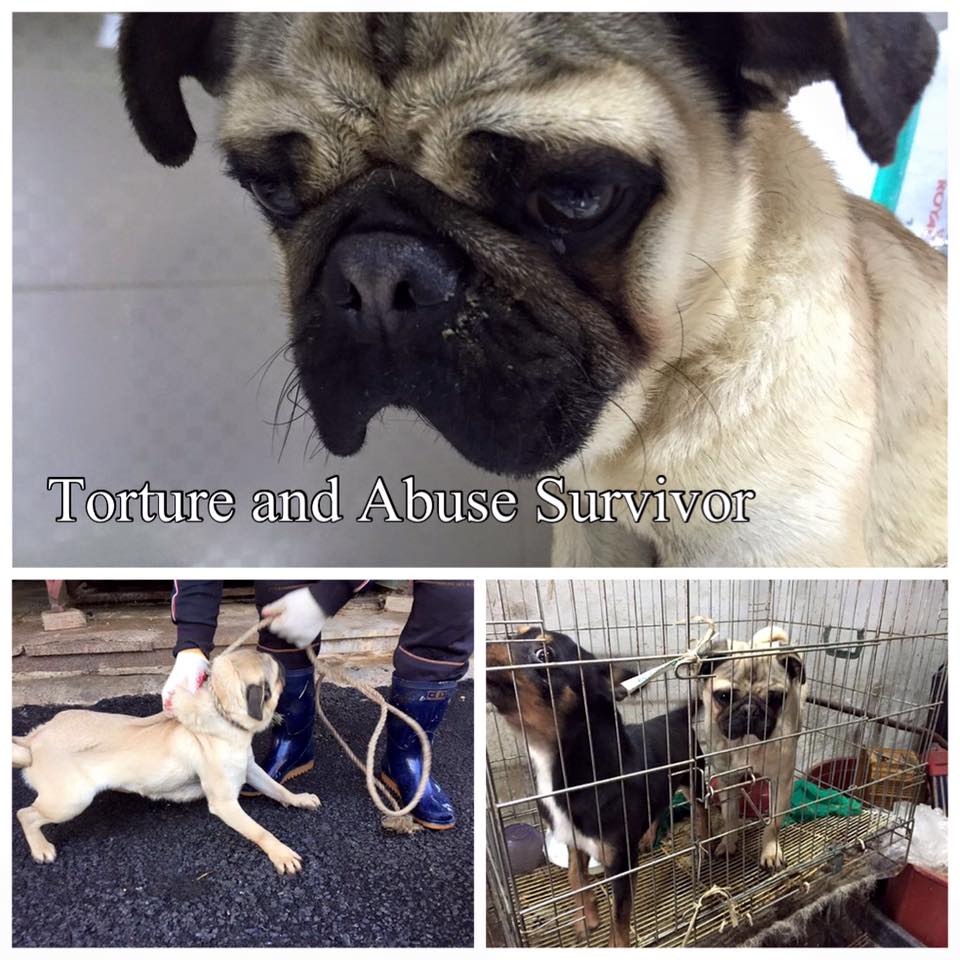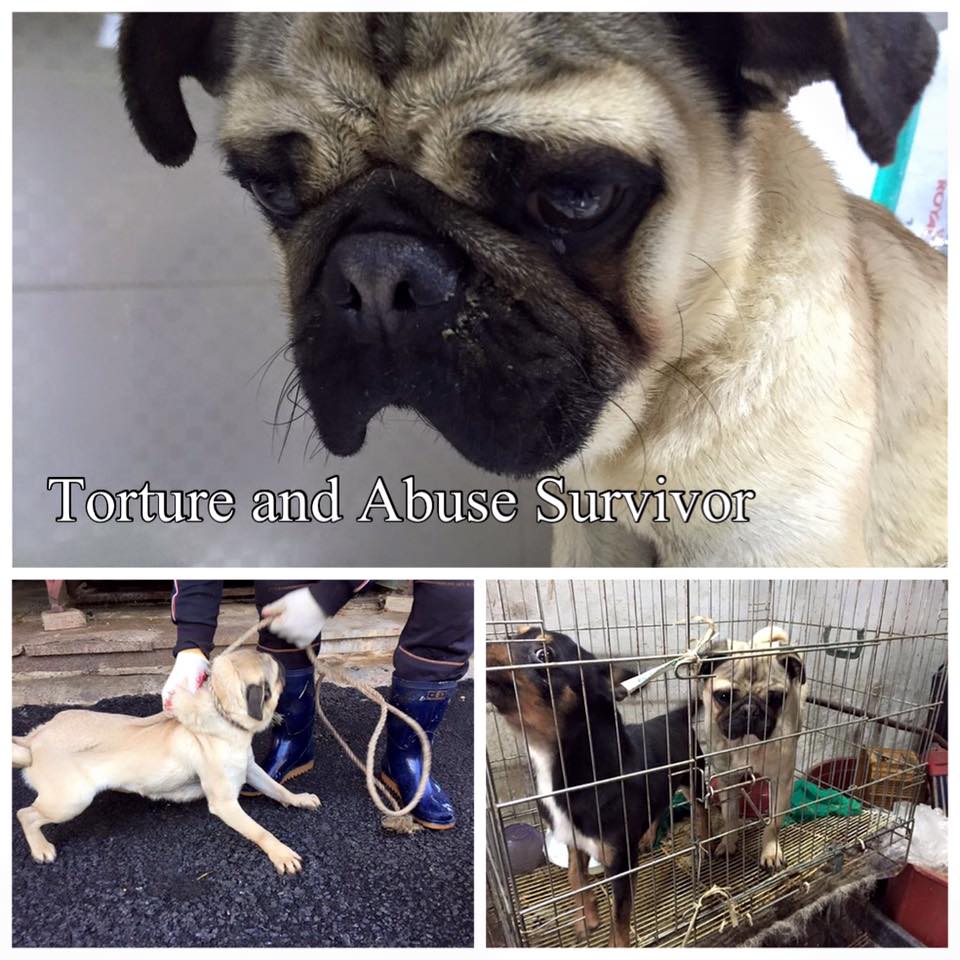 Rudi's rescue story:
"Marc watched as they hung me by a noose. As they beat me with metal sticks where I screamed out in a tongue that could not ask for mercy. Before th
ey were about to cut off my feet, Marc negotiated my release, as well as the release of twenty four other dogs. From his last rescue mission, he liberated 35 lives, with only seven of us surviving."
Marc offers a space for animals that have been abused in the worst ways unimaginable. Months are spent with the rescue animal(s) after they have been retrieved from environments like gang territory. The crimes against these animals are severely extreme acts. The images below are brutal, but his heartfelt posts documenting his journey, must be noted.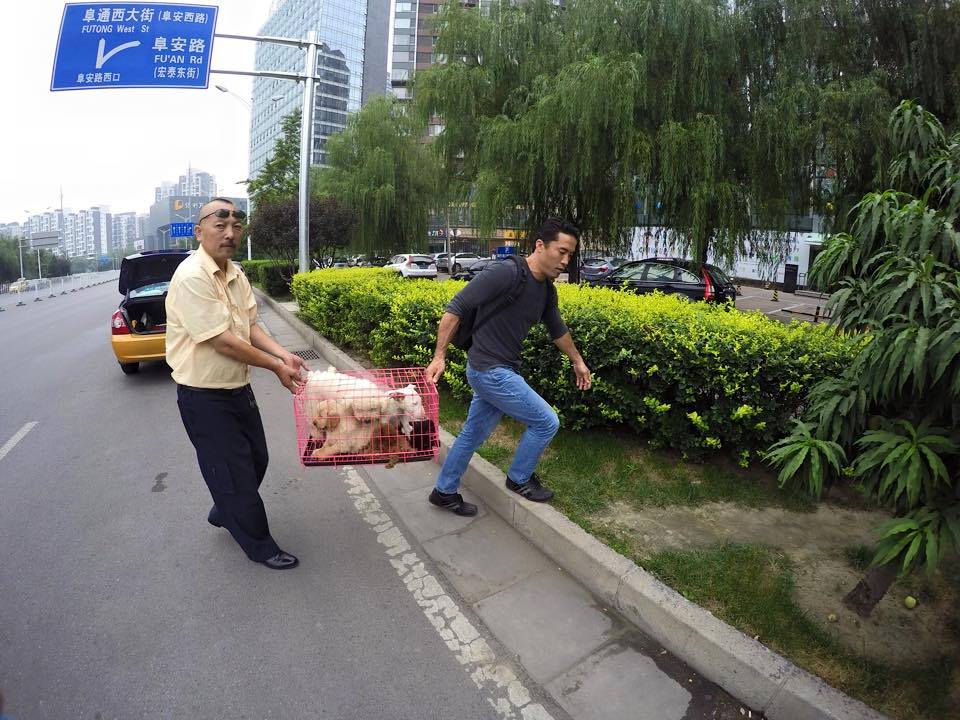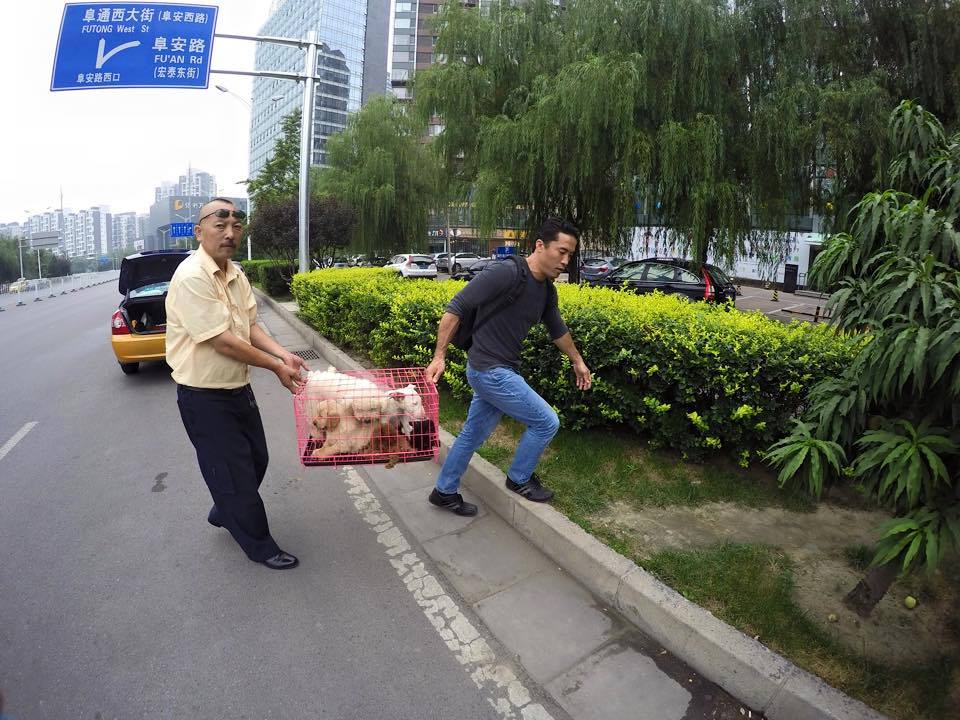 But there is some hope for the animals with Marc Ching as their savior. They remain in his care at the Animal Hope and Wellness Foundation until they can find their "forever home." He is also the savior of people. Connecting animal abuse to "human crime and abuse victims," he has also helped individuals cope with their own trauma.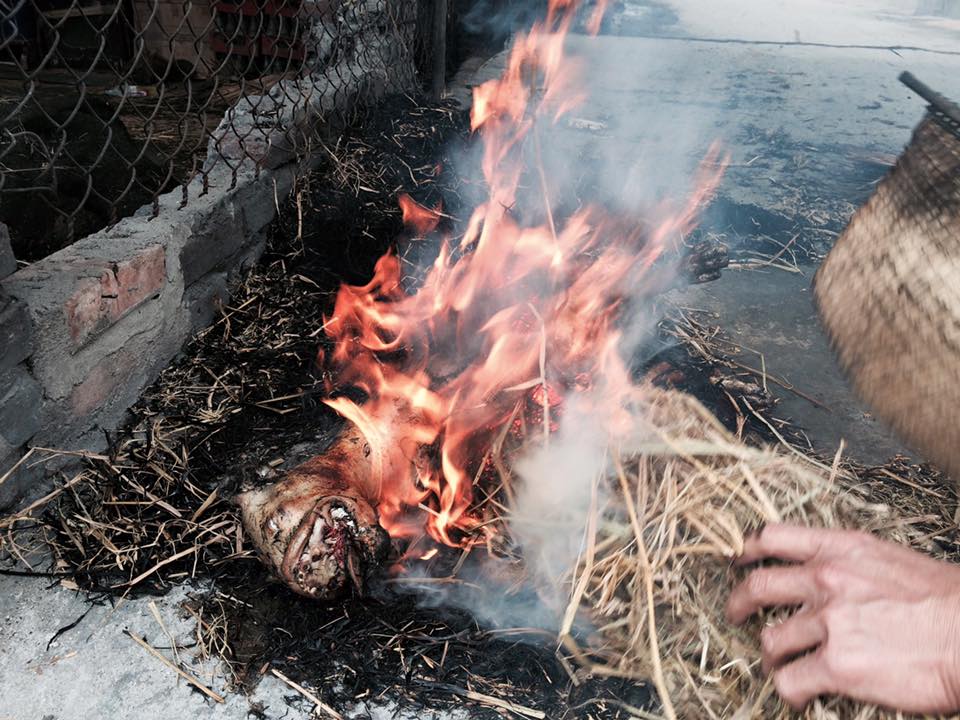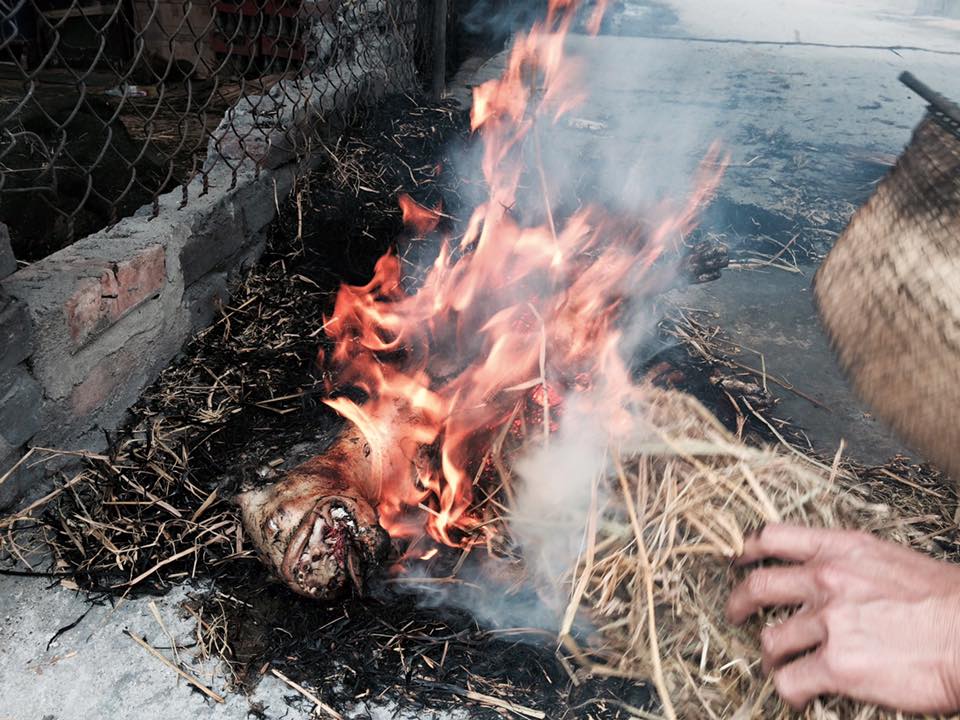 Unfortunately, like everything, these are expensive endeavors. All Marc and the animals ask for is for someone to drop in a volunteer for the day at the Foundation, or for a donation of whatever you can afford…and the publicity to make this cause viral.
Even if you Retweet this, or repost it, you are helping him to save another life. And it costs you nothing. For the more that know about this one man's hope for a better world, it can become the 99 percenter's reality if we help him.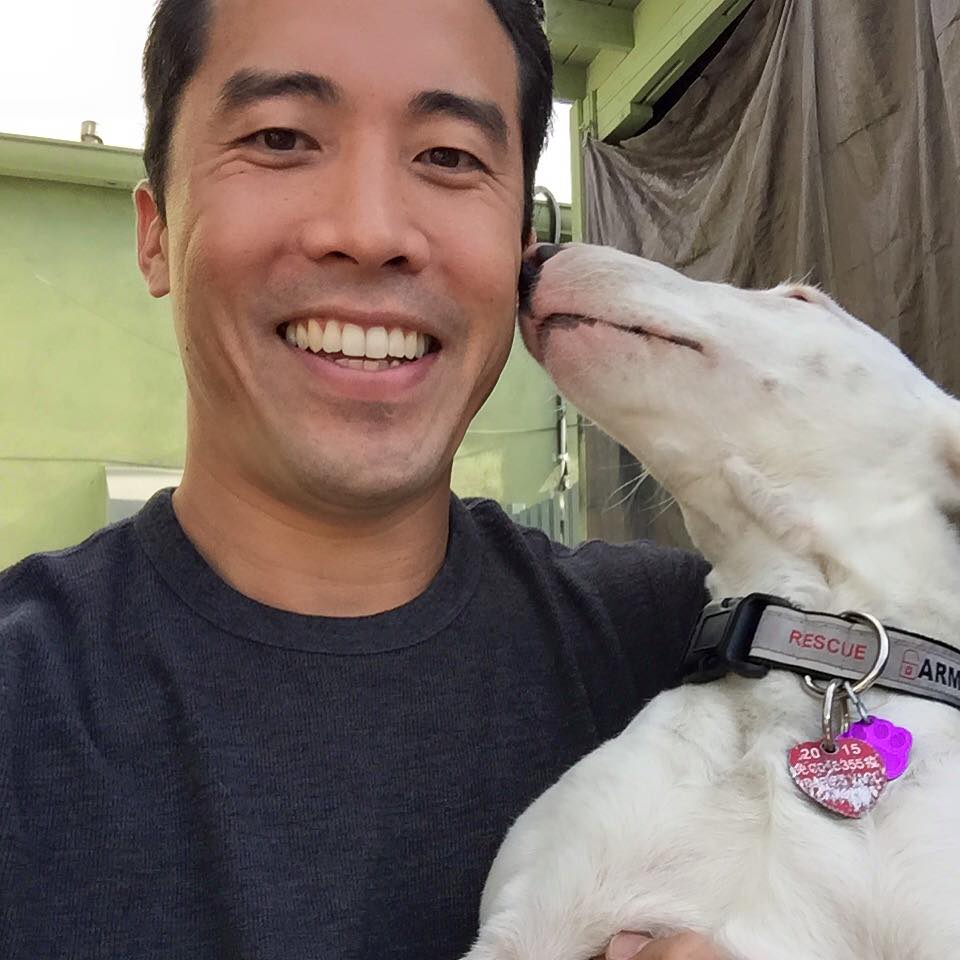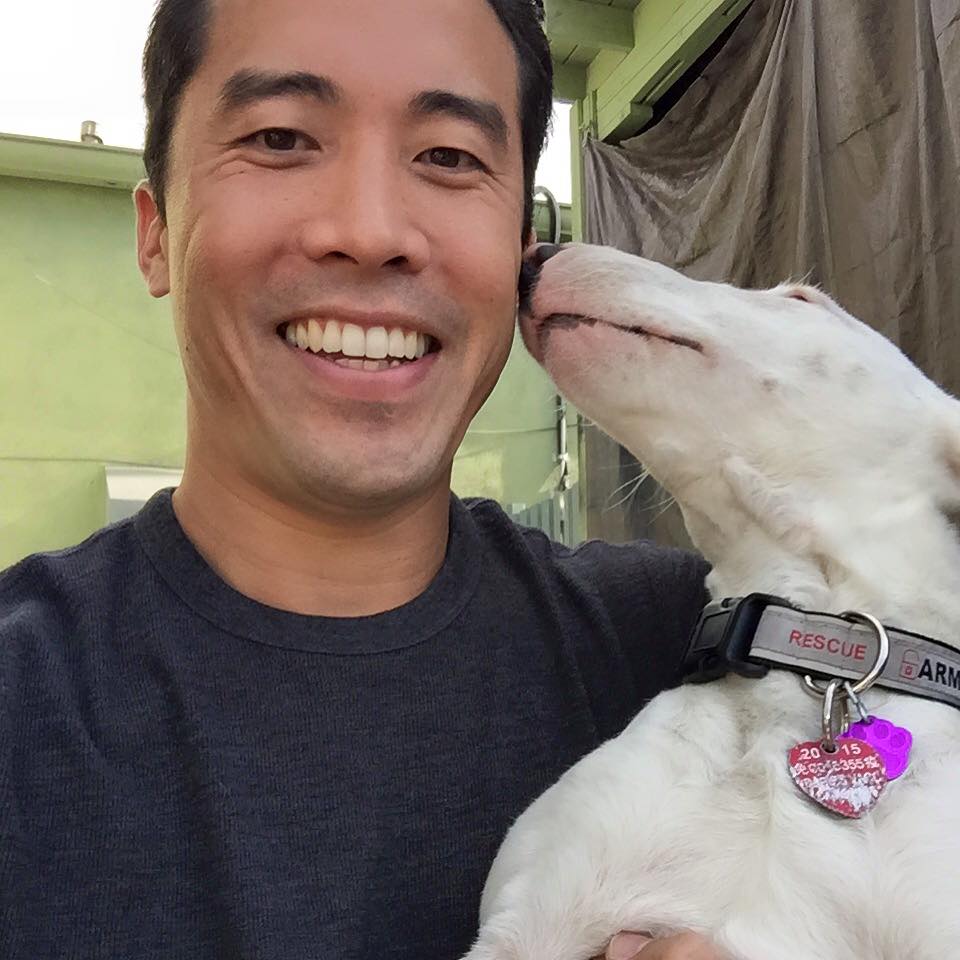 ---
This Article (Saving Animals to Save our World. Marc Ching's Story) is a free and open source. You have permission to republish this article under a Creative Commons license with attribution to the author AnonWatcher and AnonHQ.com.