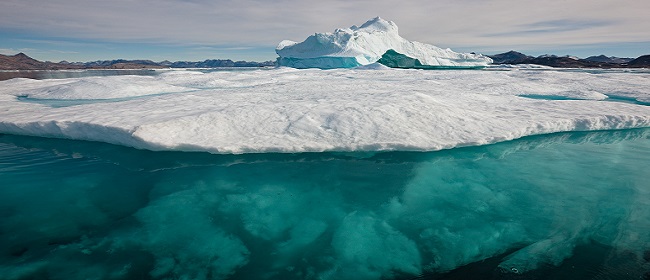 Should we heed the warning our animals are giving us? Lately it's been a strong one, with scientists observing the mass migrations to the north and south poles where temperatures are cooler.
The warning signs coming from our species moving, were expected. But scientists who have gathered in a four-day conference at the southern end of Australia, in Hobart, Tasmania, have confirmed that the move has happened a lot quicker than anticipated by the scientific community.
"For the species that we have really good data on where they've lived historically over the past 100 years, we're seeing about half of those have actually moved where they live, which is an astonishing number given we've only had one degree centigrade warming," a professor from UK's Plymouth University said.
Indicator species was central to the conference; outlining the effects that a move from a small creature can have. Sea Urchins have become a pest in the southern oceans of Australia, turning ocean beds into rocky habitats difficult for other marine life to flourish in. In America, it's the butterfly moving from the US to Canada's cooler climate. Australia is witnessing breeding seasons changing with indigenous species such as the possum, which is also being pushed into the mountain regions for the cooler altitudes, according to Professor Stephen Williams from James Cook University, Australia and other scientists at the conference.

"The predictions in the future are the really scary bit, though. Fully half of the species that the world heritage area was put in place to protect, are predicted to go extinct in this century," Professor Williams said. "There's been a lot of observations around the world of tropical diseases, for instance, moving into areas that they've never been in before. And this is diseases both for people and for animals."
According to the Species on the Move Facebook page, the migration of animals is a "fingerprint of climate change."
---
This Article (Climate forces Species Migration to Poles for Cooler Altitudes) is a free and open source. You have permission to republish this article under a Creative Commons license with attribution to the author AnonWatcher and AnonHQ.com.
---