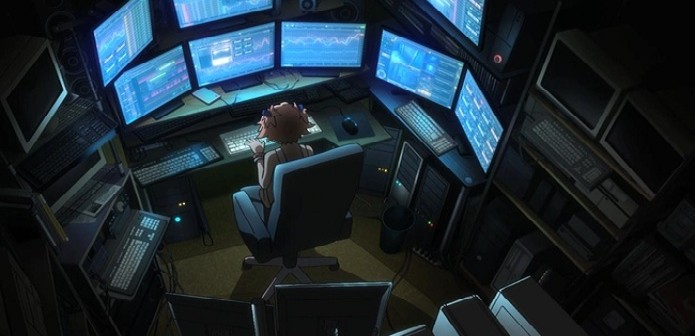 What were you doing when you were 5, 7, 9, 10 or 11? Most of us were having fun at each other's cost, on the field, or with gadgets. While we all knew something about the Internet, we never thought of having fun with the technology. But today's children are smarter than physicist Albert Einstein and cosmologist Stephen Hawking. They are performing surgeries, raising $100K to create first-aid vending machine, and, well, hacking NASA Computers!
While there is a long list of young super achievers, we bring to you five child geniuses who accidentally, or intentionally, confirmed our worst fear: cyber crime is actually child's play…and the days of "expert hackers" are numbered…
Kristoffer Von Hasssel
Hassel is the world's youngest hacker: at 5, he exposed a security flaw in Microsoft's Xbox games console.
When he couldn't log in to his father's Xbox Live account to play video games, the kindergarten boy entered a wrong password, after which he was directed to a password verification screen. An unfazed Hassel then entered a series of spaces and unlocked the system. When his shocked parents saw him playing the restricted video games and found out how he gained access to the Xbox, they informed Microsoft of the security glitch.
Microsoft not only fixed the flaw, the tech giant provided Hassel with a free year-long subscription to Xbox Live Gold, four video games, and $50 in cash. The company also included the San Diego boy to its list of recognized security researchers.
Betsy Davies
As part of a new Wi-Fi safety public awareness campaign, Virtual Private Network (VPN) provider www.hidemyass.com conducted an ethical hacking experiment in January 2015, highlighting just how effortlessly hackers can access phones and laptops connected to a free public Wi-Fi network and hack email accounts, steal login details, access online bank accounts and track a user's movements.
Betsy Davies, a 7-year-old school girl from South London, was asked to hack into a computer using a laptop at an open Wi-Fi hotspot. Davies watched an online video tutorial, set up a Rogue Access Point, eavesdropped on a volunteer's Internet traffic, and hacked into the Wi-Fi hotspot in just 10 minutes and 54 seconds.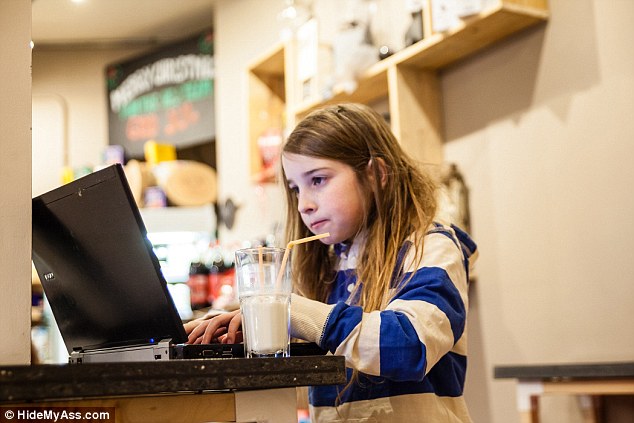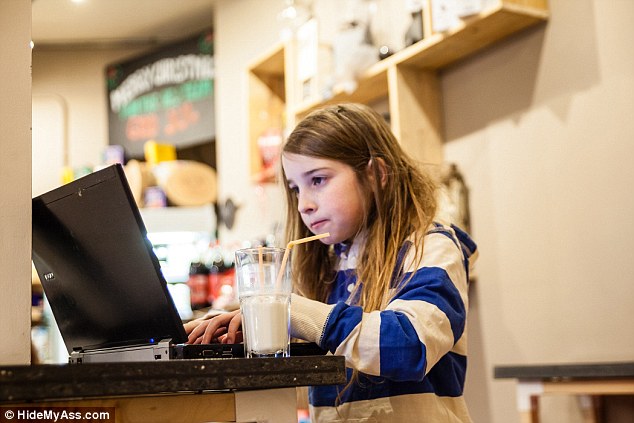 Reuben Paul
This 9-year-old third grader from India is an ethical hacker, app developer, cyber security expert, and, founder and CEO of Texas-based Prudent Games, a firm that designs and develops educational apps and games to teach math, science and cyber security. He says:
"With all the data breaches, cyber-bullying and other kinds of attacks happening on the Internet, it's important for us to teach kids and educate them on the dangers so they can protect themselves."
On Children's Day, Paul delivered his own keynote address at the Ground Zero Summit 2014 – one of the biggest hacker conferences in the world. In March 2015, at the Security B-sides Conference, Paul demonstrated within 15 minutes how hackers could steal contacts, call logs and messages from a user's Android smart phone in just 15 minutes. He also showed how even seemingly safe software can be used by cyber criminals to access sensitive data and snoop on a user's location.
CyFi
A 10-year-old California hacker, who calls herself CyFi, hacked various iOS and Android based games and exposed an exploitable security loophole or "zero-day flaw" — out of boredom — by simply changing the time of the device. At the first DefCon Kids at DefCon 19 in 2011, CyFi told the audience that she started to get bored with the pace of farm-style games — for example, planting corn would take about 10 real-time hours — so she thought of finding ways to circumvent anti-cheat mechanisms. When CyFi disconnected her device from Wi-Fi and manually advanced her device's clock, she could not only get ahead in the game, she opened up the exploit as well.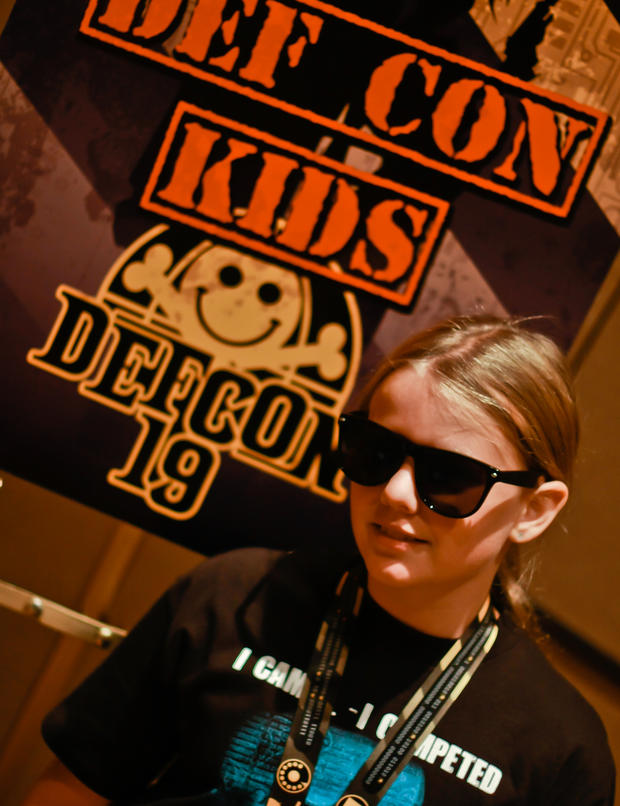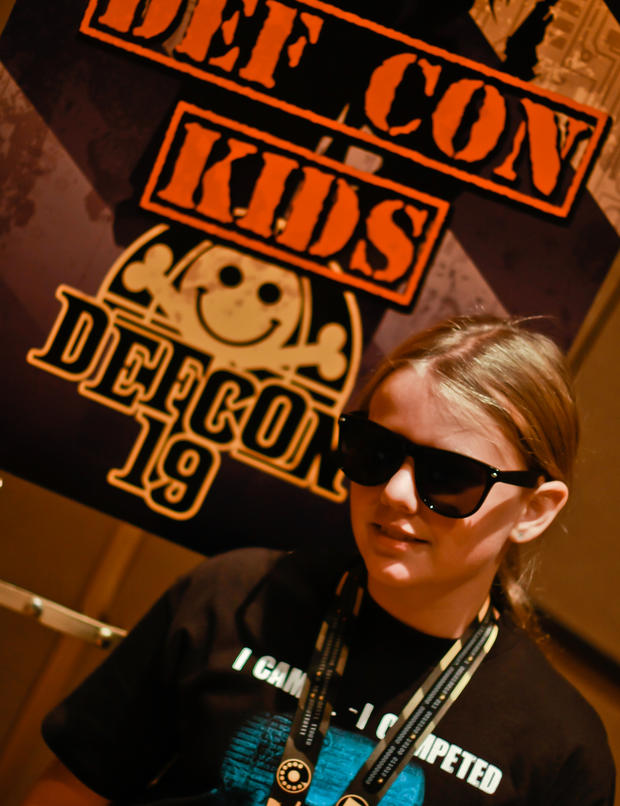 Anonymous Hacker
He could be called the youngest Anonymous hacktivist ever: during the 2012 Quebec student protests, an 11-year-old Canadian boy launched a series of DDoS attacks against the Canadian government websites, including those of Montreal police and the Quebec Institute of Public Health, altered homepages and seized data, shut down some of the websites for up to two days, and caused over $60,000 in damages.
After his arrest, it was reported that the boy was not politically motivated — he simply exchanged information obtained from website databases with online hacking collective Anonymous, for video games. In 2013 the boy was sentenced to 18 months probation after he pleaded guilty to three charges related to hacking websites. A total of $265,904.09 was incurred in financial losses by three parties: the Montreal police, its employee credit union and the Quebec Institute of Public Health.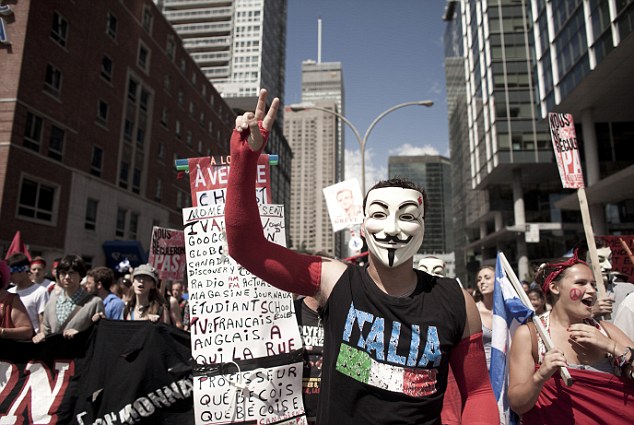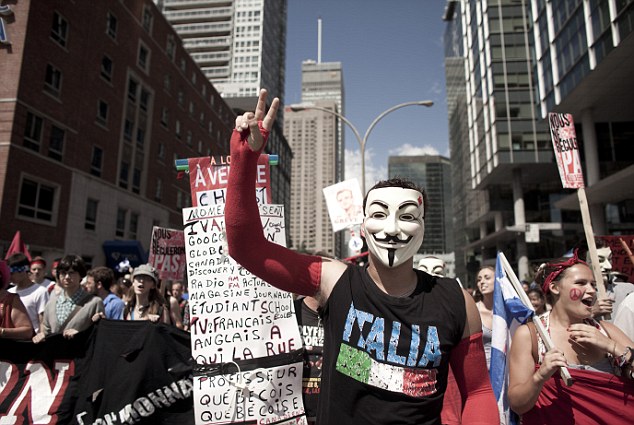 ---
This article (5 Most Genius Child Hackers Who Can Give You a Run for Your Money) is a free and open source. You have permission to republish this article under a Creative Commons license with attribution to the author and AnonHQ.com.