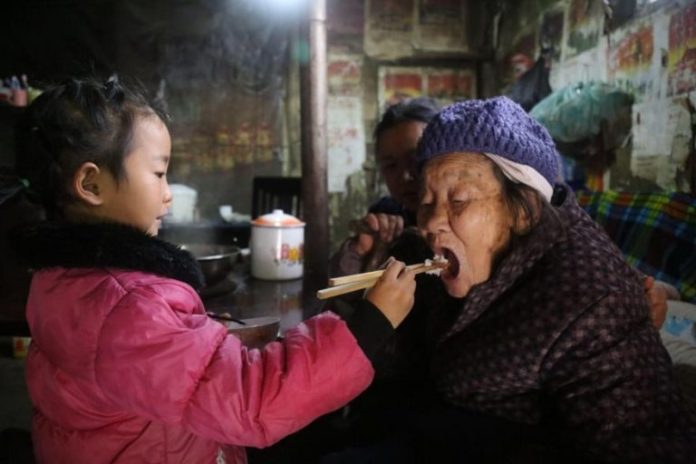 By Amanda Froelich at trueactivist.com
Whereas most five-year-olds spend their time playing with toys and friends, this young girl is relied upon to cook, clean and care for her grandmothers.
Most five-year-olds are busy playing with toys and their friends, not performing duties such as cooking and cleaning. Yet, this is exactly what a young tot named Anna Wang does every day to ensure that her grandmothers (the eldest which is 92-years-old) are provided for.
The Daily Mail relays that the five-year-old resides in the mountains of Zuyin in Southwest China with her grandmas and every day, undertakes duties such as cleaning, cooking and helping her elders to the toilet. This is her reality, as her father was sent to jail for unknown reasons when she was only three months old. Not long after, her mother remarried and abandoned the young girl.
One of her grandmothers is severely arthritic and her great grandmother is a handful of years from being a century old, therefore, is not as mobile as she used to be. Wang receives help from a generous neighbor who allows the young girl to pick vegetables from their farm. Reportedly, the neighbor does this because she wants to; additionally, she "wishes good health" for the family.
This is not the life a five-year-old should be living yet, it's all Anna Wang knows. A positive aspect might be that the girl becomes educated on the importance of service and respect early on in life. However, if she is occupied with aiding her grandmothers, she will miss out on the playfulness and freedom that are afforded to most children. The following photos reveal what life is like for the trio.
5-year-old Anna Wang is the sole caregiver for her ill grandmother and 92-year-old great-grandmother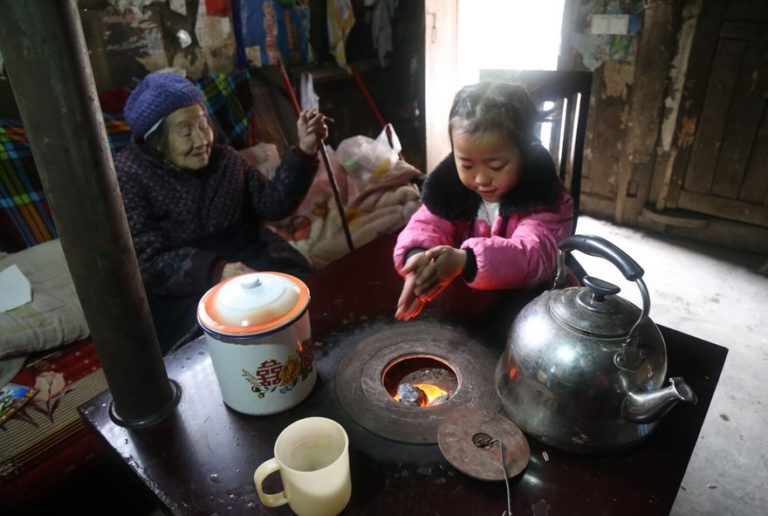 Whereas most young tots are running around and playing with toys, Anna instead cooks and cleans