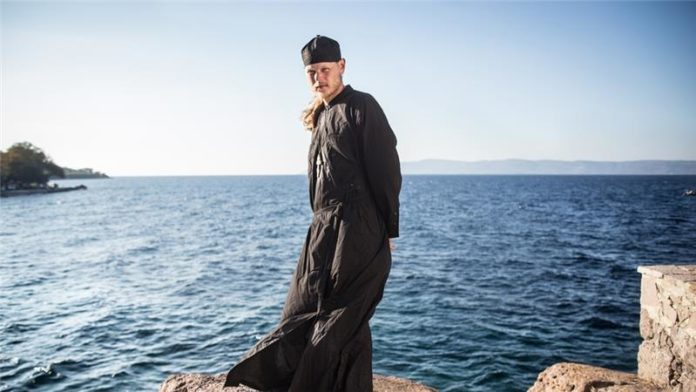 Reverend Father Christoforos Schuff is a man of God with a difference- one that stretches beyond his flowing black robes and proficiency in no less than nine different languages: when Muslim refugees from far-flung Syria arrive, he provides them with pieces of carpet so that they can literally thank God for keeping them safe through the arduous journey.
"We all have the same God. Because I'm a religious figure, perhaps they feel safe," he says, expressing a belief that few who claim to be religious would even tolerate-much less profess through works and deeds.
"I think there should be 100 priests down here. All the monasteries here on the island that have empty rooms and beds. They should be open too – but they're not."
The Reverend Father 's village has a population of fewer than 200 people, yet when compared with the legendary 300 of ancient Sparta, these 200 Greeks act as gatekeepers of a different sort- here they save the lives of those fleeing persecution, a goal as worthy and as noble as those who sacrifice themselves to protect the innocent.
The village came to be founded by men and women fleeing from the Greco-Turkish war nearly a century ago, and  ever since they have been saving refugees.
Reverend Father Schuff has a Scandinavian heritage, and was born in the US. He has spent 14 years in the village, and helps to coordinate disparate volunteers with the various small organisations present. He spends much of his time aiding the Swedish NGO Lighthouse Refugee Relief organisation.
"All my brothers should be here," he says, clearly disappointed with others who choose not to show compassion. "I believe in a God of love. If we don't show love to our fellow man, we are not showing love to God. They go hand in hand."
"You know, someone asked me why I came here 14 years ago, and I said to them: 'To be here now'."
Sources: Al Jazeera
---
This Article ("We have the same God": The Priest Who Brings Succour To Muslim Syrian Refugees) is free and open source. You have permission to republish this article under a Creative Commons license with attribution to the author(CoNN) and AnonHQ.com.