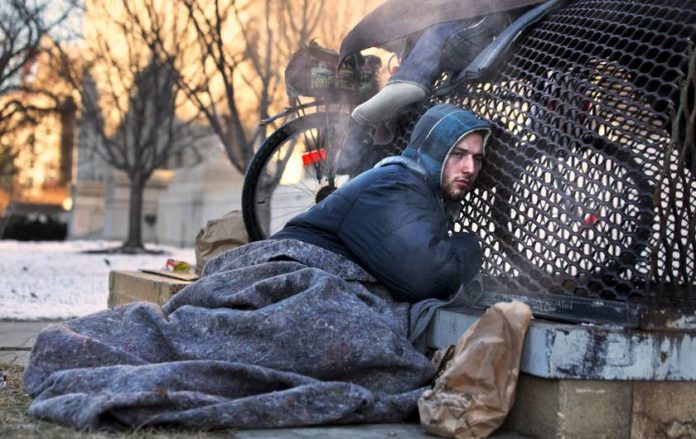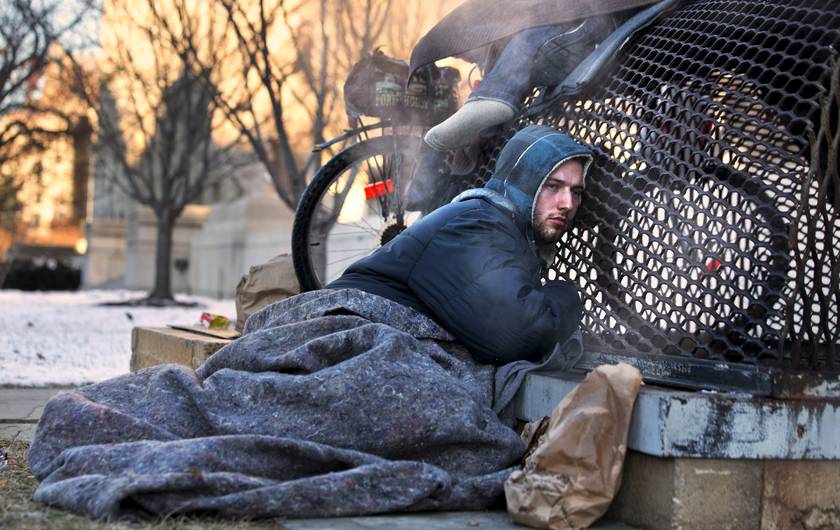 Free money makes people lazy. Right? Wrong. People have to work for their money. Right? Wrong. The most efficient way to spend money on the homeless is to give it to them. Right? Right.
With Ontario government's recent announcement to send people monthly checks to cover living expenses such as food, transportation, clothing, and utilities — with no questions asked — the spotlight is back on the 'radical idea' of basic income.
Free money helps. It helps lower inequality, lower infant mortality and teenage pregnancy rates, lower crime rate, better school completion rates, better general health, and higher economic growth. Don't believe us. Believe these stories.
Manitoba, Canada:
Under Mincome, a first of its kind program in North America (because it didn't shut out seniors and the disabled from qualification) was established. Between 1974 and 1979 the federal and provincial governments gave money to every person and family in Dauphin below the poverty line. The program was intended to evaluate if ensuring basic annual income for the poor would kill people's motivation to work. It didn't.
Instead, for five years, poverty was completely eliminated. The average marital age went up, while the birth rate went down. The Mincome cohort had better school completion records. Breadwinners hardly cut down on their hours, women used the basic income for a couple of months of maternity leave, and young people used it to do some extra studying. Hospital visits went down by 8.5%.
People are poor because they don't have enough money. Giving them money is a great way to reduce the problem. https://t.co/AqbMuhB5W1

— Gavin James (@jgjay) March 7, 2016
Alaska, United States:
Alaska's giving people free money – since 1982. Every year, the state of Alaska hands each of its citizens between hundreds and thousands of dollars, no strings attached. Like seriously? Yes.
Alaska's Permanent Fund was established in 1976 to protect a portion of all incoming oil wealth for future generations. In 1980, the Permanent Fund dividend was created to pay out a portion of the Fund to everyone. The first payment, of $1,000 to each citizen, was made in 1982. The Fund kept growing, and in 1998, the earnings from the Fund surpassed the state's oil revenues.
In 2014, the net income of the fund was $6.8 billion and the dividend doled out $1,884 to 640,000 citizens, despite a decline in oil revenues that year. In 2015, the payment to every man, woman, and child surpassed $2,000. As of February 2015, Alaska's per capita wage was the highest in the nation. It's recorded the second-lowest income inequality of any state in the nation, after Utah—and it's one of the richest per capita.
Namibia:
Between 2007 and 2009, the Basic Income Grant Coalition (headed by the Council of Churches, National Union of Namibian Workers, Namibian NGO Forum, National Youth Council and the Namibian Network of AIDS Service Organisations) conducted a two-year pilot project in Otjivero-Omitara, a low-income rural area. 930 inhabitants received a monthly payment of 100 Namibian Dollars each. The payment was small but the results were surprising: numbers of underweight children went from 42% to 10%, school dropout rates fell from 40% to almost 0%, the number of small businesses increased, as did the purchasing power of the inhabitants, thereby creating a market for the new products.
London:
In May 2009, a local charity decided to give free money — £3000 with no strings attached — to each of the 13 long-term rough sleepers. No, none of the 'lucky' men 'splurged' their money on alcohol, drugs or gambling. A year later, 11 out of 13 moved off the streets and had a roof above their heads. They began making plans for the future, including taking courses, reconnecting with family, developing independent living skills (such as cooking and paying bills), and addressing physical and mental health and substance abuse problems. Total spending in the first year averaged £794 per person, compared with the £3,000 allowed.
World's Rural Poor Need Social Protection, Says UN https://t.co/5YTxO8Aljk via @sharethis #BasicIncome

— Jesse Stark (@StopNuclearWar) March 5, 2016
India:
In 2010, a partial Basic Income was introduced in India in a UNICEF-supported pilot scheme. For one year, every man, woman, and child in eight villages in Madhya Pradesh state, was provided with a monthly payment of initially 200 Indian Rupees for each adult and 100 Indian Rupees for each child, which was later raised to 300 and 150 respectively. The 12-month experiment improved living standards and community-based economic development. Many recipients used the money to improve their housing, latrines, walls and roofs, and to take precautions against malaria. Nutrition was improved, better health led to improved school attendance and performance, and there was a shift from casual wage labor to more own-account (self-employed) farming and business activity.
Kenya:
Bernard Omondi, who lived in a small Kenyan village in a rural district that sits right on the Equator, was a laborer and made about $2 a day when he could find work. When he couldn't, his two sons would go hungry. Then in 2012, Omondi woke up to an unusual text message. He told The New York Times, "When I saw the message, I jumped up. My wife said, 'Bernard, what is it?' I told her I had just been given $500 with no strings attached." For Omondi, the figure amounted to almost a year's salary.
Who gave him the money? And, why? GiveDirectly, a nonprofit organization helping people living in extreme poverty in Kenya and Uganda,  made unconditional cash transfers to them via mobile phone.
A couple of months later, Omondi was making $6 to $9 a day driving around on his new Bajai Boxer, an Indian motor cycle which he used to provide transportation for local residents. He was not alone. With the 'jackpot', people repaired their homes and started small businesses.
---
This article (6 Turnaround Stories prove Unconditional Free Money makes Everyone 'Rich') is a free and open source. You have permission to republish this article under a Creative Commons license with attribution to the author and AnonHQ.com.