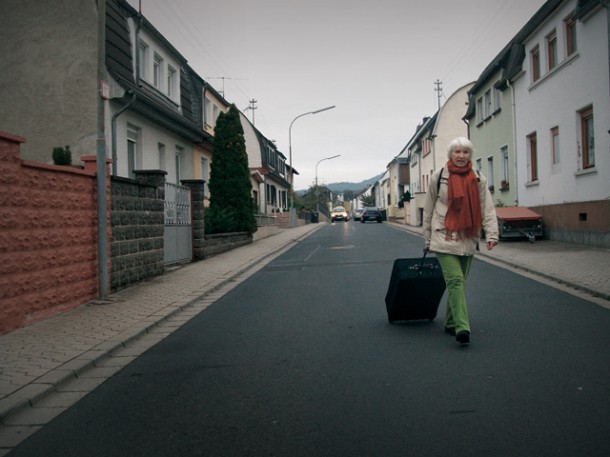 Heidemarie Schwermer, a 69-year-old woman from Germany, gave up using money 15 years ago and says she's been much happier ever since.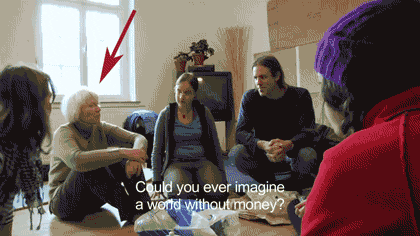 Dortmund, Germany – Former school teacher and psychotherapist, Heidemarie Schwermer, is a 69-year-old mother of two and grandmother. She has been living money-free for the last 15 years, proving you don't need money to live a healthy, happy, and fulfilling life.
Schwermer moved to Dortmund 22 years ago with her two children after ending a difficult marriage, and it didn't take long before she started to notice the area's homeless population. Then a middle-aged secondary school teacher, she eventually decided to open up a shop called "Gib und Nimm", or "Give and Take".
Gib und Nimm, which eventually became a local phenomenon, allows people to trade items or services with one another with no cash exchange involved. Clothing can be exchanged for kitchen appliances, car services can be exchanged for plumbing services, and so forth.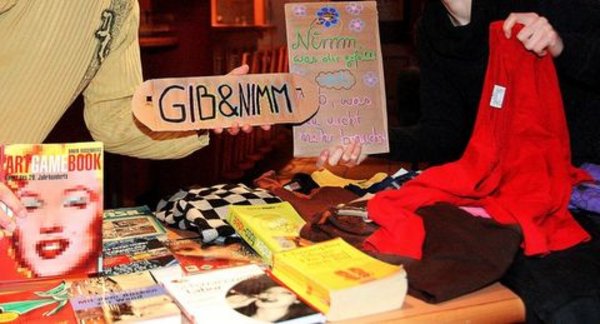 The original idea for Gib und Nimm was to help the local homeless population by giving them access to food, clothing, housing, and anything else they should need in exchange for their services. Schwermer believes the homeless doesn't need money to be accepted into society, but instead a chance to empower themselves by using their personal skills in useful ways. The idea didn't take off with Dortmund's homeless population at first, many of which expressed that they didn't feel a middle-class educated woman could relate to their situation. This got Schwermer thinking.
She began to realize she was living with a lot of useless things she didn't need, and with this conclusion she decided not to buy anything else unless she gave something away. Soon after that she realized she was unhappy with her career as well, and decided to try different jobs, such as washing dishes.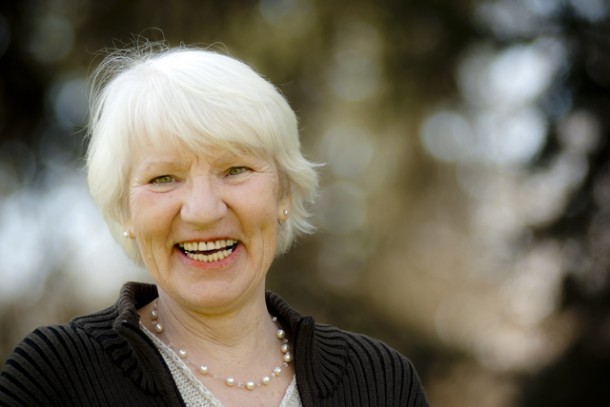 By 1995, after her children had grown and moved away, Schwermer was spending next to nothing. Through Gib und Nimm, she had access to nearly everything she needed to survive, and a year later Schwermer decided to conduct an experiment—she would live without money altogether.
The experiment was originally meant to last a year, however Schwermer's life changed so drastically for the better, she decided to continue. 15 years later, she still lives by her principles. Through the Gib und Nimm swap shop she still has access to everything she needs, and in exchange for housing, she does various work and chores. Not only is this economically ideal, but it offers her a chance to travel, and build lasting relationships.
Schwermer has written two books about her experiences, and 100% of the proceeds go to charity.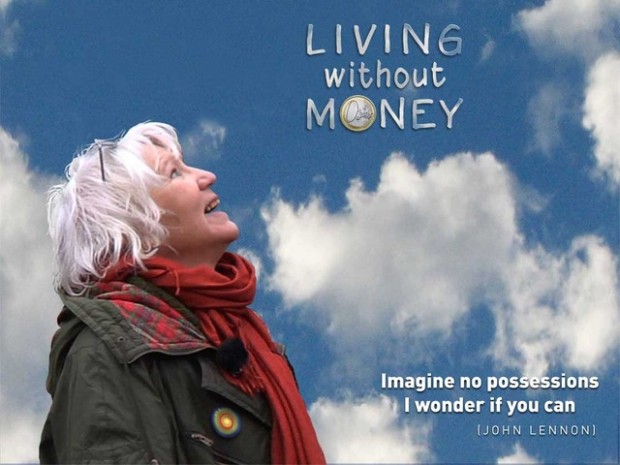 There are some articles on this grandmother of three that have clearly expressed annoyance with the way she has chosen to live her life, and some who even express anger. In general, however, it would seem most have a certain appreciation for the simple life she has chosen for herself.
"I grew tired and annoyed with just how greedy and consuming society was and is," Schwermer stated in an interview with the Australian Times.
All of her belongings can fit into a single-back suitcase, and a rucksack. She has 200 Euros set aside as emergency funds, and any another other cash she comes across she gives away. At nearly 70-years-old, Heidemarie Schwermer says she's happier, healthier, and better off than ever before.
---
Sources:
Froelich, Amanda. True Activist. Feb 23, 2015. (http://www.trueactivist.com/shes-69-and-hasnt-used-money-for-15-years-and-has-never-been-happier/)
Stevens, Isis. Liberty Voice. Oct 22, 2014. (http://guardianlv.com/2014/10/heidemarie-schwermer-money-is-not-needed-for-a-good-life/)