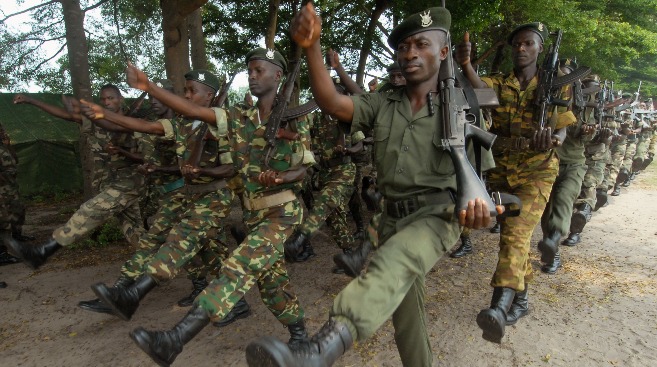 By Claire Bernish at theantimedia.org
Bujumbura, Burundi — Bodies, dozens of them — some with their hands tied behind their backs — lay bloodied in the streets in the capital city of Bujumbura, Burundi on Saturday, after gunmen lay siege to government military camps on Friday, killing nearly 90 people. U.S. citizens are now warned by the State Department to leave the small east African country "as soon as it is feasible to do so" — and nonessential personnel are being evacuated.
This attack was the latest in escalating violence since President Pierre Nkurunziza ignored constitutionally-dictated term limits in April to run for a third term — and, despite a failed coup attempt in May, ultimately won the July election. Armed opposition forces have recently intensified their efforts against the government's military, and Friday's action signified the first such organized assault.
Though Nkurunziza's forces claimed they had only clashed with the rebels, local residents
told
the
AP
civilians had been dragged from their homes by police forces into the streets and shot — some of whom had been killed after having their hands tied behind their backs. Despite worldwide circulation of pictures on social media evidencing these claims, police flatly
denied
the allegation.
"What is the international community waiting for?" pleaded Gerald Bigirimana, a businessman in Nyakabiga, while gesturing toward a body in the street. "Will they intervene when there are no more people in Burundi?"
On Friday evening, following a meeting of the Security Council on the situation, U.S. ambassador to the U.N., Samantha Power, stated in an address:
"The members of the Security Council condemned in the strongest terms the recent attacks by unidentified assailants in Bujumbura, and urged all actors to refrain from violence. The members […] reiterated their deep concern regarding the protection of civilians and stressed the urgent need to end impunity in Burundi. They also stressed their readiness to consider further steps as necessary. [We] demand that all armed groups put aside their arms and cease all forms of destabilizing activities in order to end the cycle of violence and retaliation."
The Security Council also urged the government of Burundi and other parties to exercise restraint and continue to seek political resolution to the violence in the capital and around the country. Fearful residents wonder if strong words are enough.
Witnesses, who largely spoke on condition of anonymity out of fear for their safety, said unarmed men had been shot in the head, including a 14-year-old boy who had simply gone to purchase sugar. "I fear I can be killed like my friend yesterday, police came to search our house and by chance I escaped," said one 22-year-old. "If I had money, I would go buy a passport and flee."
Since conflict began, hundreds of Burundians have been killed, and according to the UNHCR, nearly 225,000 have fled amidst ensuing chaos. Though the fighting remains political for now, concerns persist regarding the potential for ethnic tensions to erupt between Hutus and Tutsis — the same groups who were involved in the 1994 genocide against each other in neighboring Rwanda.
Thierry Vircoulon, Project Director for Central Africa at the International Crisis Group,
explained
the ongoing crisis in depth for the International Peace Institute's
Global Observatory
:
"There is now a dictatorial atmosphere within the country: the opposition and most civil society leaders are in exile; international non-governmental organizations are under surveillance; independent media have been shut down, with about 100 Burundian journalists — most of the profession — leaving the country; and the government is reviving rhetoric from the civil war of 1993-2005. Meanwhile, isolation is growing: most international donors have suspended aid programs and the largest among them, the European Union, is looking to follow suit. The United States, EU, and African Union have implemented targeted sanctions, while relations with Rwanda and Belgium have also been strained […]
"Peacebuilding requires a long-term political engagement to have any degree of success. This is something that those seeking an end to the current Burundian crisis must bear in mind if they are to achieve more than a brief interruption of the country's fighting and instability."
Vircoulon also stated, according to the Wall Street Journal, "A real targeted ethnic killing could revive the Hutu-Tutsi confrontation." And, in the meantime, the strain has made one thing ominously evident, as he added: "There's only one direction it's going in. It's going to get worse."
---
This article (87 Killed as Burundi Spirals into Chaos, World Leaders Neglect to Offer Help) is free and open source. You have permission to republish this article under a Creative Commons license with attribution to Claire Bernish andtheAntiMedia.org. Anti-Media Radio airs weeknights at 11pm Eastern/8pm Pacific. Image credit: US Army Africa. If you spot a typo, email [email protected].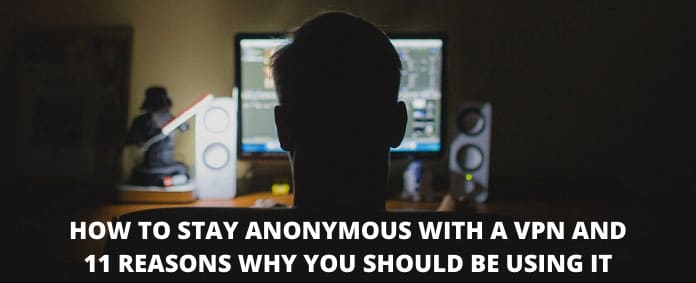 Get Your Anonymous T-Shirt / Sweatshirt / Hoodie / Tanktop, Smartphone or Tablet Cover or Mug In Our
Spreadshirt Shop
!
Click Here
Remove all ads by clicking here