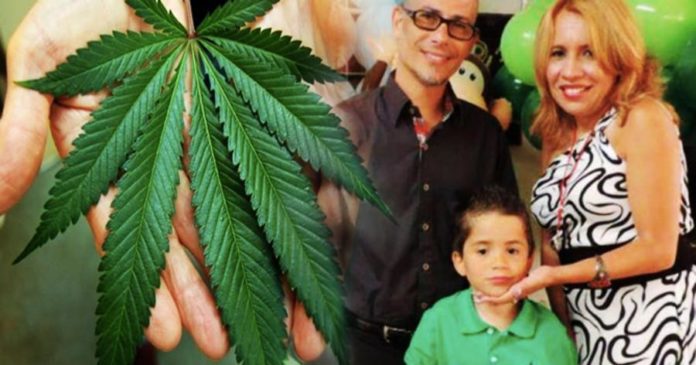 When he was just 10 months old, Puerto Rico-based Kalel Santiago was diagnosed with a rare form of childhood cancer. known as neuroblastoma, and spent more than two years undergoing surgery, chemotherapy and radiation treatments.  When he was 3, Kalel was pronounced cancer-free, however, the joy of winning the painful battle against the deadly disease was short-lived. He was diagnosed with severe, non-verbal autism. Some children with non-verbal autism have difficulty speaking, while others just don't speak. Kalel fell into the second category.
Abiel Gomez Santiago, Kalel's father, told Yahoo News: "While he was in the hospital, we noticed he didn't speak at all and had some behavior that wasn't right, like hand flapping, and walking on his toes. But we waited until he was 3 and cancer-free to look at his behavior."
Abiel and his wife Gladys then began studying non-verbal autism, as well as trying to find any and all therapies that could help ease their son's disorder. Since they wanted Kalel to begin schooling, they got him admitted to a unique surf-therapy school near their home. Thereafter, through an April fundraising event, the parents stumbled upon a new, yet controversial treatment that claims to dramatically alleviate symptoms of both epilepsy and autism: Hemp Health, a hemp oil that is rich in the compound cannabidiol (CBD).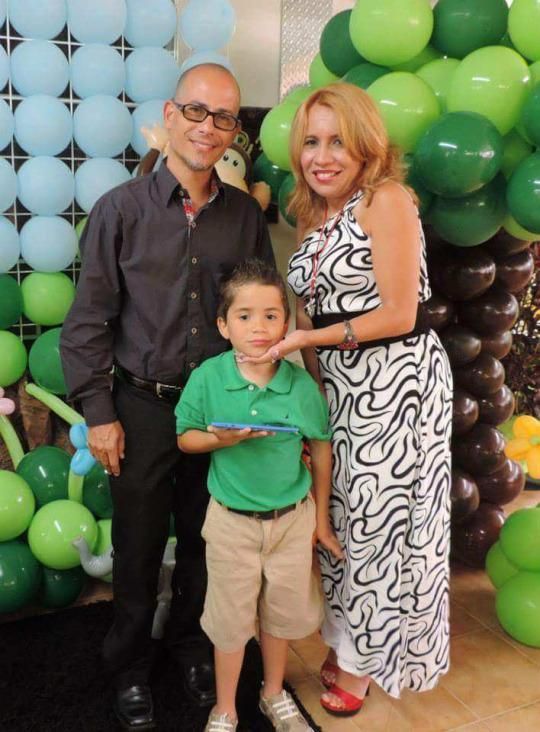 America's Food and Drug Administration (FDA) says products like Hemp Health are unsafe and unregulated. And so, selling them as "dietary supplements" is illegal. However, since it is derived from hemp and not marijuana, no prescription is needed for Hemp Health.
The Santiagos were aware of the negative perceptions around the use of cannabis oil; yet they took a tiny sample bottle of Hemp Health to administer to Kalel once Puerto Rico legalized marijuana for medical purposes in May 2015. After they sprayed Hemp Health right into his mouth, twice daily (as directed on the label) only for two consecutive days, they were stunned to "hear" the result: Kalel spoke his first words.
"He surprised us in school by saying the vowels, A-E-I-O-U. It was the first time ever. You can't imagine the emotion we had, hearing Kalel's voice for the first time. It was amazing. We said well, the only different thing we have been doing is using the CBD. It wasn't long before Kalel was using consonants and linking sounds into words. He said, "amo mi mama", meaning "I love my mom". I don't know how to thank the CBD oil makers."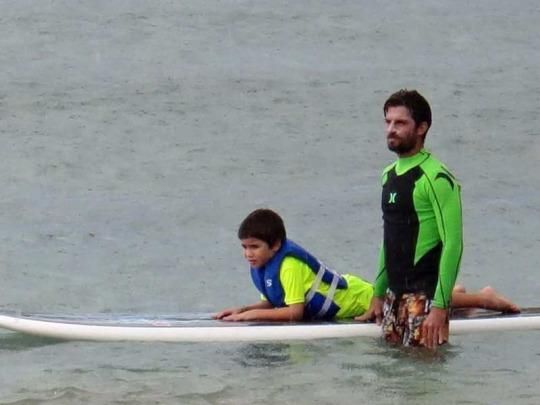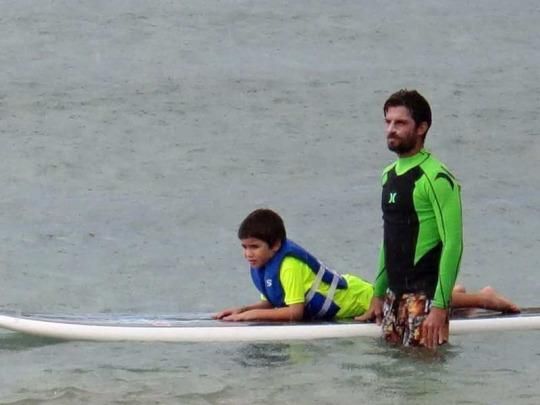 While it's important to remember that the same treatments won't work for everyone, the Santiagos' experience cannot be labeled as anecdotal evidence, as it clearly shows that hemp oil has healing properties. Kalel's surf therapist Dr Giovanni Martinez, a clinical psychologist in Puerto Rico who conducts his own research on CBD, told Forbes:
"Kalel started using the product three weeks ago. He was a full non-verbal patient. He only made sounds. The only change in his treatments was the use of CBD. I'm very impressed with the language he has acquired. When Kalel couldn't communicate, his behavior became bad as he acted out due to his frustrations, but by opening up his communication abilities his conduct has improved. He laughs every time he hears his voice."
Ironically, the FDA terms CBD-based treatments risky, insisting there are very few "lab-based" studies linking cannabinoids as a treatment for autism, but it fails to take into consideration the "real-life-based" experiences of thousands of parents (who have opted for hemp oil and cured their children), as evidence to legalize or regulate its use.
Should parents of severely autistic children turn to medical marijuana for relief when they don't have anything to lose? Is Hemp Health a threat or a tiny glimmer of hope? Please share your thoughts in the comments section below…
---
This article (9-Year-Old Autistic Boy Speaks His First Words Thanks To "Controversial" Cannabis Treatment) is free and open source. You have permission to republish this article under a Creative Commons license with attribution to the author and AnonHQ.com.