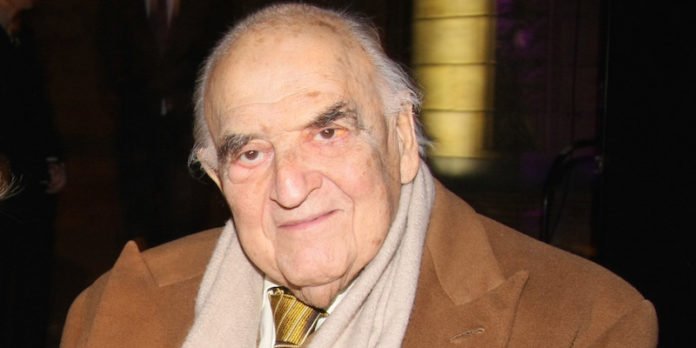 By by Amanda Froelich at trueactivist.com
In 1938, George escaped persecution thanks to the kindness of Christians. Now he's 'repaying a debt' by helping up to 2,000 Middle-Eastern Christians escape ISIS.
In 1938, George Weidenfeld escaped death when Quakers and the Plymouth Brethren fed and clothed him, then helped him reach Britain. Now, the 95-year-old holocaust survivor and publisher is paying it forward by funding the rescue of up to 2,000 Middle-Eastern Christians.
The member of Britain's House of Lords is spearheading Weidenfeld Safe Havens Fund, which last week supported the flight of 150 Syrian Christians to Poland on a privately chartered plane to allow them to seek refuge, reports The Independent. They are the first beneficiaries of the resettlement project.
The philanthropist knows what it's like to have nothing but a fresh start. When he arrived in Britain -just before the start of World War II, he had but a few shillings to his name. Within a decade, however, he had established the Weidenfeld and Nicholson publishing business. In 1976, he was made a life peer of Britain's upper house.
Weidenfeld told The Times of London: 
"I had a debt to repay. It applies to so many young people who were on the Kinderstransport." 
The kinderstransport, of course, is the German name for the organized shipment of Jewish children, often by their own parents with help from religious and secular non-Jewish helpers, to help them flee the Holocaust.
"It was very high-minded operation and we Jews should also be thankful and do something for the endangered Christians."
In addition to funding up to 2,000 rescues, the fund aims to offer 12 – 18 months of paid support to all the refugees. 
This man's generosity deserves to be shared, don't you think?
Please pass along this good news and comment your thoughts below!
---
This article (95-Year-Old Holocaust Survivor Funds Rescue Of 2,000 ISIS Victims) is free and open source. You have permission to republish this article under a Creative Commons license with attribution to the author and TrueActivist.com