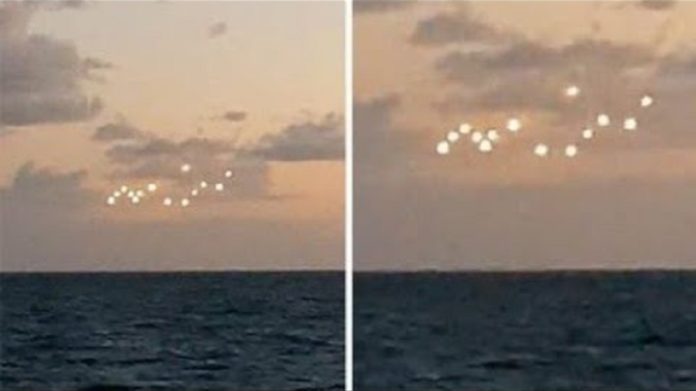 A fleet of lights recorded off North Carolina's Outer Banks has ignited a debate about whether they are honest-to-goodness UFOs or just part of a mysterious military exercise.
William Guy posted a 31-second video Sept. 28 on YouTube, showing what appears to be 14 glowing orbs over the water. He refers to it as a "real UFO sighting."
"Anybody tell me what that is?" Guy says in the video. "We're in the middle of the ocean, on a ferry, nothing around. Look. Nothing around. No land, no nothing."
Guy told the McClatchy news group he's from Indiana and is among the workers sent to repair damage on Ocracoke Island caused by intense flooding during Hurricane Dorian.
The video was filmed aboard a ferry crossing the Pamlico Sound from Ocracoke Island to Swan Quarter on the mainland, he said. The lights appeared for at least a minute and a half, he posted on YouTube.
Pamlico Sound is not part of the Atlantic Ocean, but a large body of water that separates the Outer Banks from mainland North Carolina.
The incident happened Sept. 18, reports UFOS sighting LPKZ 2019, one of many UFO sites and tabloids covering Guy's story.
"The footage has left the conspiracy world in shock," the British tabloid Daily Star says.
"Prepare to be amazed," LADbible wrote of the video.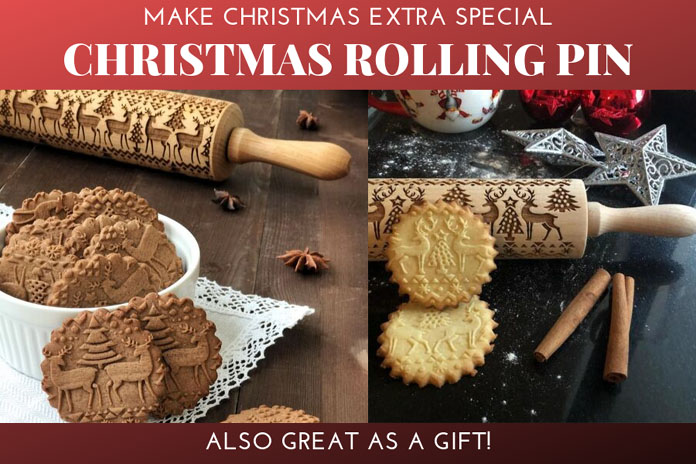 Commenters on YouTube are divided as to whether the lights are UFOs or just flares used by the military. The latter is plausible, given the proximity of the Outer Banks to multiple military facilities, including Camp Lejeune and Fort Bragg in Eastern North Carolina.
"I know what those lights are," posted Derrick Chennault on YouTube. "As a former Marine based at the 2nd Marine Air Wing in Cherry Point, N.C. … we used to regularly drop flares out of the back of our plane in the evenings for military exercises… Glad to see the Marines are still spooking people."
Guy doesn't appear to be completely convinced of that explanation.
"A lot of people I have talked to here on the island said it was flares, but they also said they have never seen anything like what I captured," he wrote on YouTube.
North Carolina is considered one of the most active places in the country for UFO reports, including an incident in November when a fisherman filmed two sets of lights floating off Cape Lookout National Seashore.
National Park Service officials at Cape Lookout told the Charlotte Observer they were not sure what the lights were, but labeled them "peculiar."
UFOs were once laughed off as crazy delusions, but after more official revelations, people are starting to take these sightings more seriously.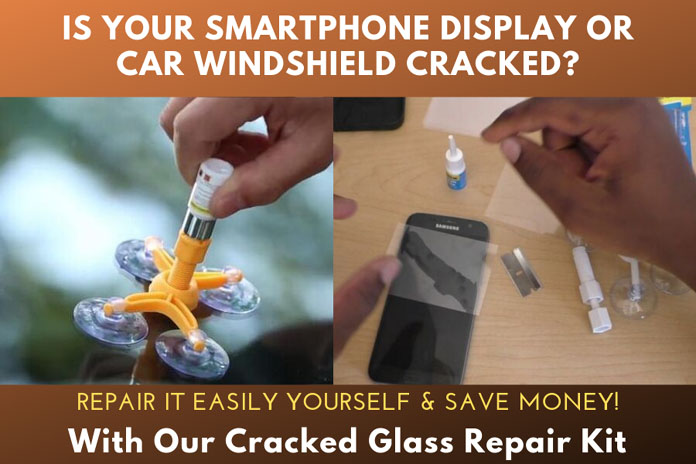 Just this year, To The Stars Academy of Arts and Sciences, a UFO research organization headed by Blink 182's Tom DeLonge, has shared video footage of what appears to be UFOs filmed by the US Navy.
The footage was captured in 2014 and 2015. The video is taken from US Navy aircraft and seems to show them chasing "unidentified aerial phenomena" off the east coast of the United States.
Last month, the United States government came forward to admit that the footage was real, and admitted that they had no clue what the objects were.
Check out the footage below and decide for yourself.