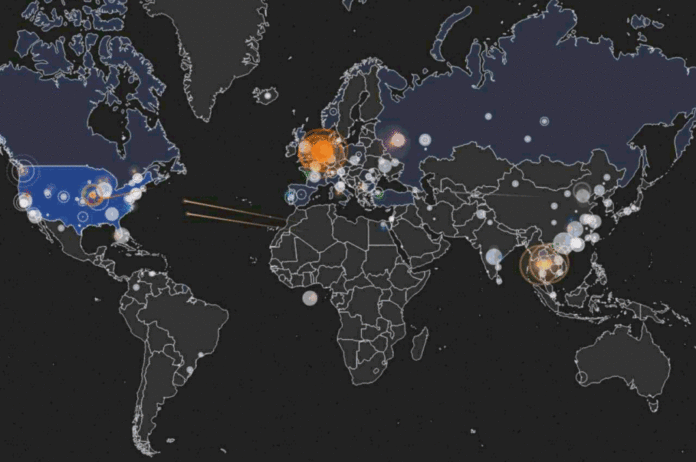 Today we are going to give you a good reason to change your password, which should be changed every month, if not every month, then at least every six months across all of your devices, including the devices called the internet-of-things, or IoT.
According to the well-maintained blog that talks about everything related to technology and its security, an immense cyberattack took place, targeting more than a million devices, simply because they had simple or default passwords.
Lorenzo Franceschi Bicchierai, who is a writer for the tech-based website Motherboard, wrote that the attack was a Distributed Denial of Service Attack, and it was the largest one to date. As for the hackers, they used two different botnet networks, allowing the hackers to hijack more than a million devices.
To explain Distributed Denial of Service Attack, the hacker is banning the entry of real users by flooding the website with fake traffic so that no one can view the website. The way hackers are able to achieve this is by simply hijacking other computers and using them as a source for originating the attack. For instance, Brian Kerb's website was attacked using the same method, and the attack involved pushing more than 600 Gigabytes of traffic every second.
However, Brian wrote on this website that the attack used a botnet as a catalyst, which then gained access to thousands of devices that are linked to the IoT, such as your home or office router, CCTV IP camera, Smart TV's, Smart Fridge or other similar devices. These devices are connected to the internet and have either nonexistent or very weak passwords established.
The security related website also explained that the devices were accessible via very simple passwords such as, 'admin', 'default', 'password', '11111', '00000', '8888888', '123456', 'pass', and some of them didn't even have that.
In short, always be skeptical, and always understand the fact that whatever device is connected to the internet, safety isn't guaranteed. As the world of technology is getting smarter, everything to the internet, hackers, on the other hand, are trying to find ways to access these things to exploit zero-day vulnerabilities.
Source: Kerbs On Security, Motherboard
---
This article (A Massive Cyberattack Compromised Over a Million Devices Connected to the Internet. Time to Change Your Password) is a free and open source. You have permission to republish this article under a Creative Commons license with attribution to the author and AnonHQ.com.
---
Supporting Anonymous' Independent & Investigative News is important to us. Please, follow us on Twitter: Follow @AnonymousNewsHQ