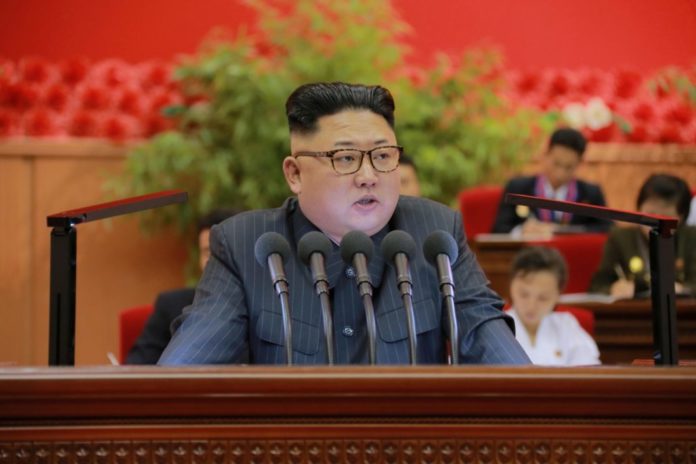 NORTH KOREA – South Korean media's Yonhap News Agency has reported the "readying [of] two intercontinental ballistic missiles" by North Korea, to send a "strategic message to the incoming president."
 The Toronto Sun also report of how South Korea's Joint Chiefs of Staff have warned that the ICBM threat cannot be confirmed nor denied at this point in time, with the South Korean's monitoring their neighbour closely.
According to South Korean news reports, however, mobile launchers have been readied with two missiles already placed on them.
The plausibility of 'something' happening is high, according to Professor Andrei Lankov from Seoul's Kookmin University. "Because President-elect Trump tweeted that 'it won't happen,' such a launch could be seen as a serious humiliation for (the US)."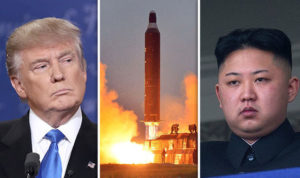 Trump has vowed that once he takes office he will challenge the North Korea "problem."
North Korea has continually tested ICBMs over the last year, touting that there is more to come. By Sept. 2016, the rogue state had conducted its fifth test, most likely in defiance of sanctions.
 In Jan. 2016, North Korea also successfully carried out a hydrogen bomb test, despite sanctions.
China has been criticised by the U.S. for not taking a hard-line approach towards North Korea; rather, Chinese authorities were hoping to restrain North Korean provocations by being "cordial."
Also in the region, Japan has openly condemned North Korea's actions.  "It clearly violates the UNSC resolution and is a serious challenge to the nuclear non-proliferation efforts," said Japanese Prime Minister Shinzo Abe.
According to Asian Correspondent, "South Korean media, citing intelligence agencies, said Pyongyang may be readying a test of a new, upgraded prototype of an intercontinental ballistic missile (ICBM) as early as Friday, the day Trump is inaugurated."
However, the Pentagon's Peter Cook has declined to comment on the matter of a North Korean ICBM threat, other than to say "I can't get into intelligence matters. I can't confirm what's been reported there," Cook told a news briefing.
"We would once again encourage North Korea not to engage in provocative actions that do nothing but destabilize the region."
Yonhap News Agency has cited unidentified military sources, describing the prepared North Korean ICBMs as "made up of two parts under 15 metres (49 feet) long and is shorter than the KN-08 and KN-14," something that editor of the U.S.-based Nonproliferation Review, Josh Pollack doesn't recognize. However, he also admits that given the testing and designs coming out of North Korea, that it is plausible.
"We saw in 2016, there's certainly a variety of active missile programs under way in North Korea," Pollack said.
This comes as Foreign Policy writes that "Donald Trump is Already Tweeting Us Into War with North Korea" and that Kim did offer alternatives for 2017, to negotiate, albeit the offer may not by trustworthy.
Let's just hope Trump doesn't decide to open negotiations to the North Koreans via Twitter.
---
This article (North Korea "Readying 2 ICBMs", Says South Korean Officials) is a free and open source. You have permission to republish this article under a Creative Commons license with attribution to the author AnonWatcher and AnonHQ.com.
---
 Supporting Anonymous' Independent & Investigative News is important to us. Please, follow us on Twitter: Follow @AnonymousNewsHQ