Across the world, there are empty houses, government buildings, and vacant blocks languishing while people are living on the streets. Many successful programs have proven it's possible to get governments to use these empty buildings to house the homeless, but this requires sustained activism and vigilance against counterproductive measures.
In the U.S.A., simply giving chronically homeless people vacant apartments has been at the heart of the 91% reduction in Utah's chronic homelessness between 2005 and 2015. (Chronic homelessness is defined by having a disability and being continuously homeless for over a year, or experiencing at least four episodes of homelessness in the last three years.) The Housing First approach used in Utah works by providing apartments for the chronically homeless first, then treating the underlying causes of their homelessness such as drug abuse or mental issues.
Providing free housing for the chronically homeless also has economic benefits: it's cheaper to give someone a home and access to support services than it is to leave them on the streets, going in and out of hospitals, shelters and jails.
Housing First in Utah is just one example of a U.S. program using vacant housing to accommodate the homeless. There are countless others, such as the Base Closure Community Redevelopment and Homeless Assistance Act of 1994, which provides for closed military bases to be converted into housing for the homeless. In California, the Path of Life Ministries offers transitional housing for families and single, chronically homeless women at the former March Air Force Base.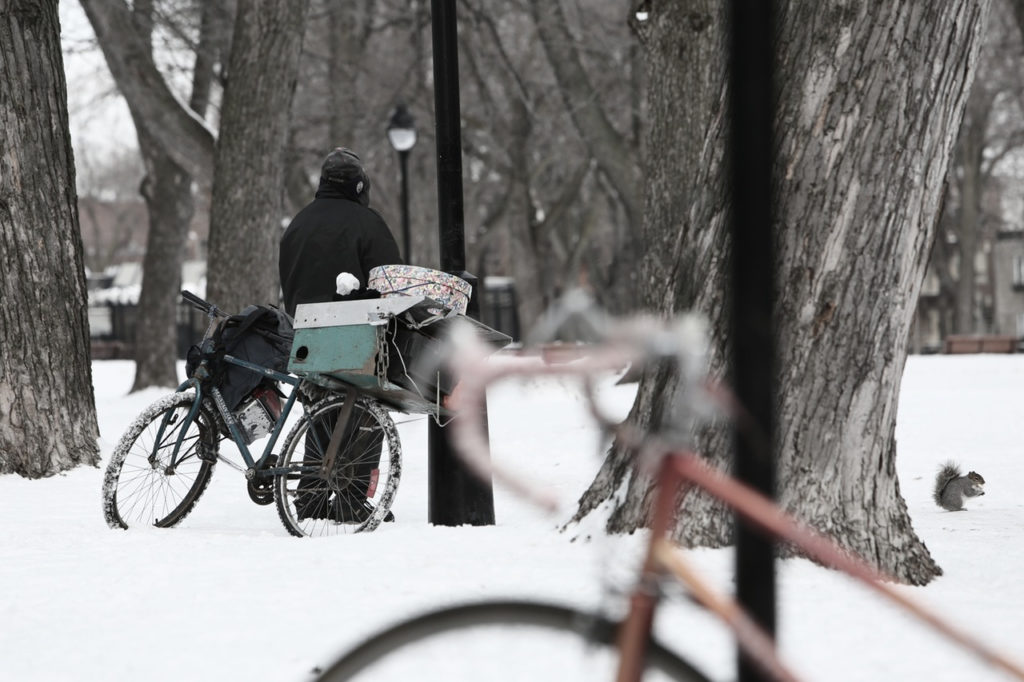 In the U.K., the Empty Homes Charity successfully campaigned for funding to create affordable homes out of empty properties. The "empty homes scheme" ran from 2011 until 2015, with the Secretary of State for Communities and Local Government, Eric Pickles, making the following statement about the outcomes:
"We have provided over £200 million to fund innovative schemes run by community groups, councils and housing associations up and down the country to bring empty properties back into use; so far, our funding has enabled local groups to create almost 6,000 new homes from empty property."
 
In Australia, the charity Launch Housing is pushing for a "vacancy tax" on houses left empty for 12 months or more to make housing more affordable and raise money for social housing programs. Launch Housing's chief executive recently said to 774 ABC Melbourne: "We think it is quite reasonable to say:' look, if you've got an investment property, rent it. If not, contribute to the social harm you are causing by not renting it'."
Sadly, these examples of initiatives to combat homelessness are constantly undermined by laws and policies that make life even more difficult for those living on the streets.
In Los Angeles, there has been a spike in homelessness due, in part, to L.A. City Council's demolition of 20,000 rent stabilized apartments. And despite the decrease in chronic homelessness in Utah, homeless families are on the increase, due to a lack of affordable housing.
In London, Hackney Council appears intent on introducing a Public Space Protection Order (PSPO), which could ban sleeping rough and possibly fine those who do so.
In Melbourne, Australia, a group of homeless people has built a shelter in the city center to protest recent police harassment.
Empty houses significantly outnumber the homeless in the U.S., the U.K., and Australia. At least a portion of these empty houses, along with disused government buildings and vacant blocks, could go a long way towards eliminating homelessness. The real work, however, lies in keeping communities and individuals actively engaged in the battle against homelessness.
---
This article (Activism is the Key to Eliminating Homelessness) is a free and open source. You have permission to republish this article under a Creative Commons license with attribution to the author Bullseye and AnonHQ.com.