This last Tuesday past, five climate activists claimed to have taken over and shut down all five major crude oil pipelines running from Canada to the United States – pipelines that carry several millions of gallons of crude oil. These operations took place in Minnesota, Montana, North Dakota and Washington State. These brave young activists have physically gone into these locations and shutdown the pipelines manually.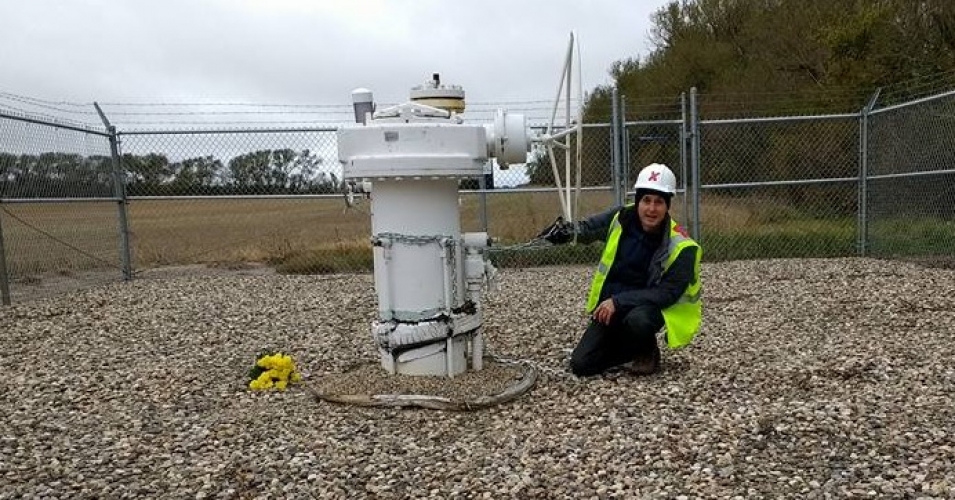 This appears to resemble that of a simple act of solidarity alongside the Standing Rock Sioux Tribe, as well as others constantly protesting against the construction of the Dakota Access Pipeline (DAPL). The DAPL is aiming to provide a means to carry crude oil over the four states.
This activist group has claimed full responsibility for shutting down the Enbridge's Line 4 and Line 67, TransCanada's pipeline, Spectra Energy's Express Pipeline, and the Kinder Morgan's Trans Mountain pipeline. These pipelines that cross the Canadian-U.S. borders were shut down around 7:30AM PST.
Supporting the total shutdown of these major pipelines, an Enbridge spokesperson confirmed that a valve station located near Clearbrook, Minnesota, was tampered with. However, it still remains unclear as to the fact if the pipeline was fully shut down or just slowed down.
According to Ali Hounsell, another spokesperson – for Kinder Morgan's Trans Mountain pipeline – an email sent to Reuters, also provided confirmation of "reckless trespassers" breaking into a location at the Trans Mountain's Puget Sound pipeline, located in Washington State. The local authorities did respond to the call, arresting a total of 3 individuals.
To make matters more interesting, these activists are now turning their attention to President Barack Obama, pleading with him "to use emergency powers to keep the pipelines closed and mobilize for the extraordinary shift away from fossil fuels now required to avert catastrophe."
These actions are all in the name of  global temperatures. The activists' demands that the use of sand tar oil, as well as coal fuels, must be revoked instantly.
Today every tar sands pipeline entering the US has been shut down in an act of love & solidarity #ShutitDown #NoDAPL https://t.co/NEDffkD3tE pic.twitter.com/CUcxbCGD72

— Jay O'Hara (@oharjo) October 11, 2016
Back in August, the construction of the DAPL had been halted for a short time, after the local tribe sued the U.S. Army Corps of Engineers. The U.S. Army Corps had complete jurisdiction over that land. Soon afterwards, the U.S. Court of Appeals denied the respective tribes' requests and pleas in order to place a block against the pipeline construction.
---
This article (Activists Claim to have Shut-Down ALL Oil Pipelines from Canada to U.S.) is a free and open source. You have permission to republish this article under a Creative Commons license with attribution to the author and AnonHQ.