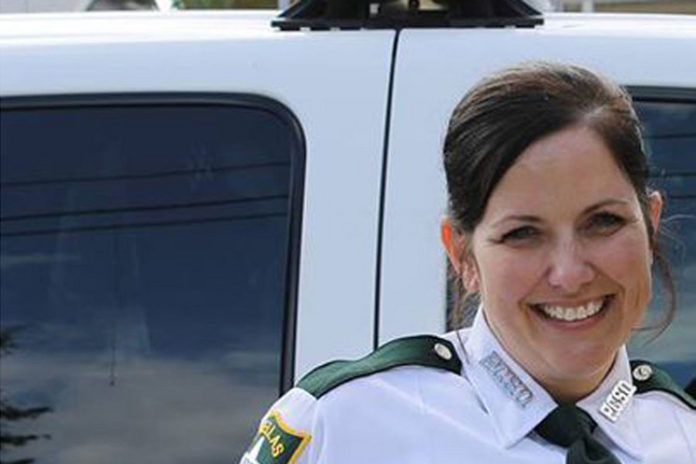 A Florida cop is out of a job and behind bars after being sentenced to one year in county jail, this time, for a road rage incident last February. Former Deputy Sheila Langlais will spend twelve months in the same jail that she spent years locking people up in. Langlais was a deputy with the Pinellas County Sheriff's Office when she pulled a gun on a motorist in a fit of rage. Her off-duty misconduct landed her into a heap of trouble. She was arrested several weeks later after an investigation determined that she not only pulled a gun on an innocent man, but then lied about it and hid the gun.
Langlais was driving near her home in Palm Harbor Florida when she was cut off by another vehicle, several times. She followed the vehicle, which contained the victims Brett Dowd and Brittany Byrne. She pulled into an apartment complex and into a spot next to them. They exchanged hostile words and before you know it, Langlais pulled her duty weapon and pointed it at the young couple. "I know how to use this!" Langlais yelled before driving away. The couple was shaken,  particularly because of their concerns for their two year old son in the back seat.
According to investigators, when Langlais was initially questioned, she stated she didn't have a weapon. It was later determined that her statement was a lie. She had also given the gun to a friend later that day, to hide. Police also stated that Langlais changed out of her clothes immediately after the incident to avoid being identified. Langlais resigned from her position as deputy with the Sheriff's office in order to avoid being terminated.
Langlais has a history of misconduct and never should have been hired by the Sheriff's office in the first place. She was formerly hired by the Tarpon Springs Florida Police Department in 2000, however, she resigned while being investigated for having a sexual relationship with a supervisor. She then went to work for the Pinellas Park Police Department, where she stayed for four years. She resigned in 2005 while under investigation for failing to end a vehicle pursuit, as instructed to by a supervisor. It is appalling that any law enforcement agency would even speak with Langlais after her first demonstration of poor judgment with Tarpon Springs PD.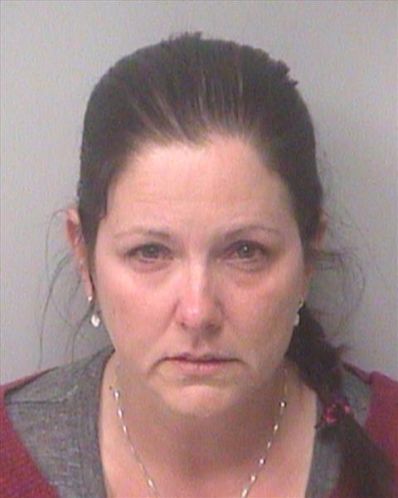 While two felony counts of aggravated assault were dropped, Langlais still committed a felony. The judge in this case took into consideration her previous resignations, as well as her status as a deputy when sentencing, however, many other cops took to defending her. "Loser or not the judge was way out of line. The sentence is a joke and with no prior arrest to get a year incarcerated for a misdemeanor when apparently we don't even take a offense report for certain misdemeanors APAD. Abuse of power bottom line," stated one poster on the LEO Affairs Pinellas Forum. Another poster said, "I would be very worried that this sentence didn't fit the crime convicted of. Any of us charged with a crime, should have the same equal consideration under the law that any other citizen would have. Instead, she was severely punished because she was a Leo!" Obviously cops in Pinellas want to walk around with complete immunity while committing atrocities toward the public. Fortunately for us, the judge actually held Langlais to a higher standard and punished her accordingly.
---
This article (Florida Cop Sentenced to Jail after Pulling Gun During Road Rage Incident) is a free and open source. You have permission to republish this article under a Creative Commons license with attribution to the author and AnonHQ.com.