African nations have historically been known to contribute the least to world pollution, yet it is only these nations who have put their best foot forward. Ten nations of the African region, including Ethiopia, Kenya, Uganda, Burundi and Rwanda have pledged to restore a whopping 31 million hectares of degraded and deforested land, under a new initiative to make 100 million hectares productive by 2030.
The scheme, aptly named AFR100, was recently launched in Paris and it will be backed by US$1 billion from World Bank along with additional funding from Germany and some private sector investments.
"Restoring our landscapes brings prosperity, security and opportunity," said Rwanda's Minister of Natural Resources Vincent Biruta.
"As the world forges a climate agreement in Paris, African countries — which bear the least historic responsibility for climate change — are showing leadership with ambitious pledges to restore land," said Andrew Steer, president and CEO of the World Resources Institute.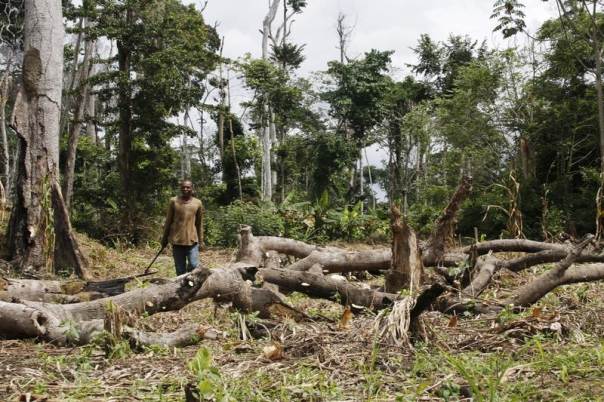 Wanjira Mathai, daughter of the late Kenyan Nobel Peace Prize Laureate Wangari Maathai, described the AFR100 forest restoration project as unprecedented.
"I have seen restoration in communities both large and small across Africa, but the promise of a continent-wide movement is truly inspiring," said Mathai, chairwoman of the Green Belt Movement founded by her mother. "Restoring landscapes will empower and enrich rural communities while providing downstream benefits to those in cities. Everybody wins. "
Some of the countries that are home to the Congo Basin, which conservationists call the earth's second set of lungs, after the Amazon Basin, have also signed up to the project. The Democratic Republic of Congo has pledged 8 million hectares (20 million acres) to the restoration project.
Victorine Che Thoener, the leader of Greenpeace's Congo Basin project believes that if this initiative succeeds, it would improve the lives of people living around forests and to the ecosystem as a whole.
"But many of these African countries make these pledges in the hope that they will receive funding," said Che Thoener, who is based in Cameroon, one of the Congo Basin countries that have signed the pledge. "There's a lot of talk, but not a lot of action on the ground."
To conclude, if this initiative is properly monitored and action on the ground level takes place according to the plan, then the world will definitely breathe easier.