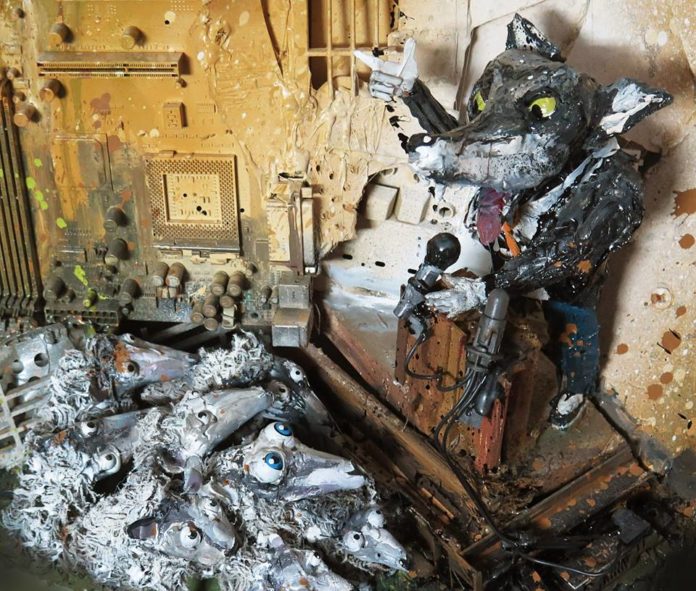 What does street art mean to you? The phrase may conjure up images of spray cans and graffiti artists or, perhaps, it brings to mind the extraordinary pavement chalk creations that jump out at you from the sidewalk. Artur Bordalo (aka Bordalo II) has a different perspective on the genre of street art entirely and it may not be what you expect.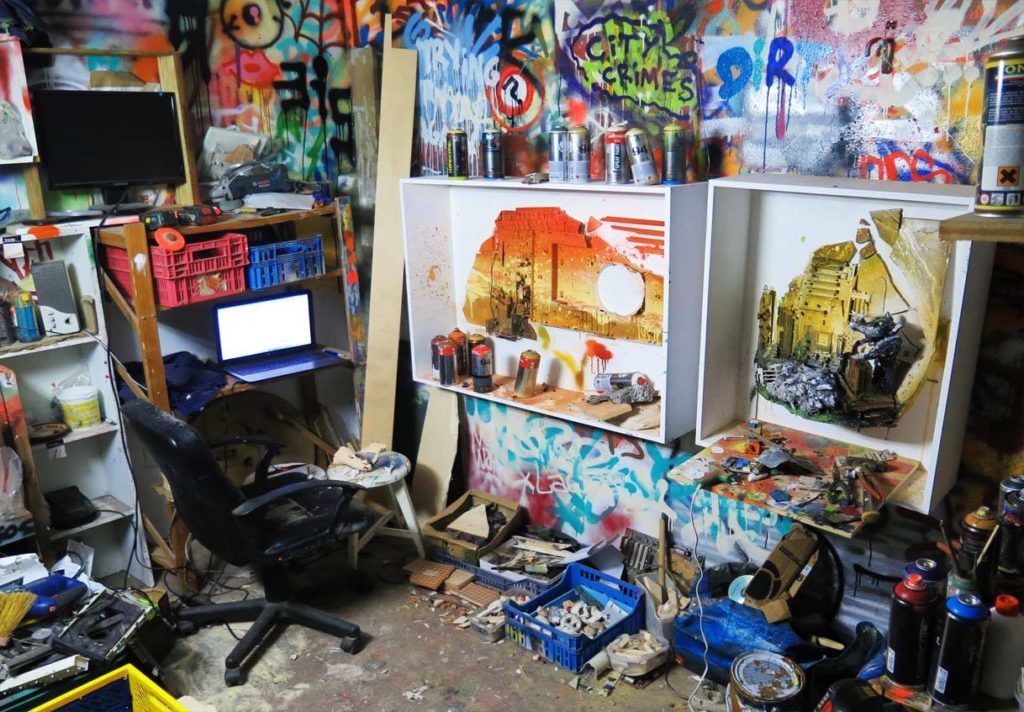 With pollution an ever growing concern, the talented Portugese street artist has been taking trash and turning it into treasure, using recycled materials to create animal sculptures in a bid to remind others about the issue. Artur's ironic depiction of nature using materials that are responsible for destroying it is both insightful and genius. "Damaged bumpers, burnt garbage cans, tires and appliances are just some of the objects that can be identified when you go into detail."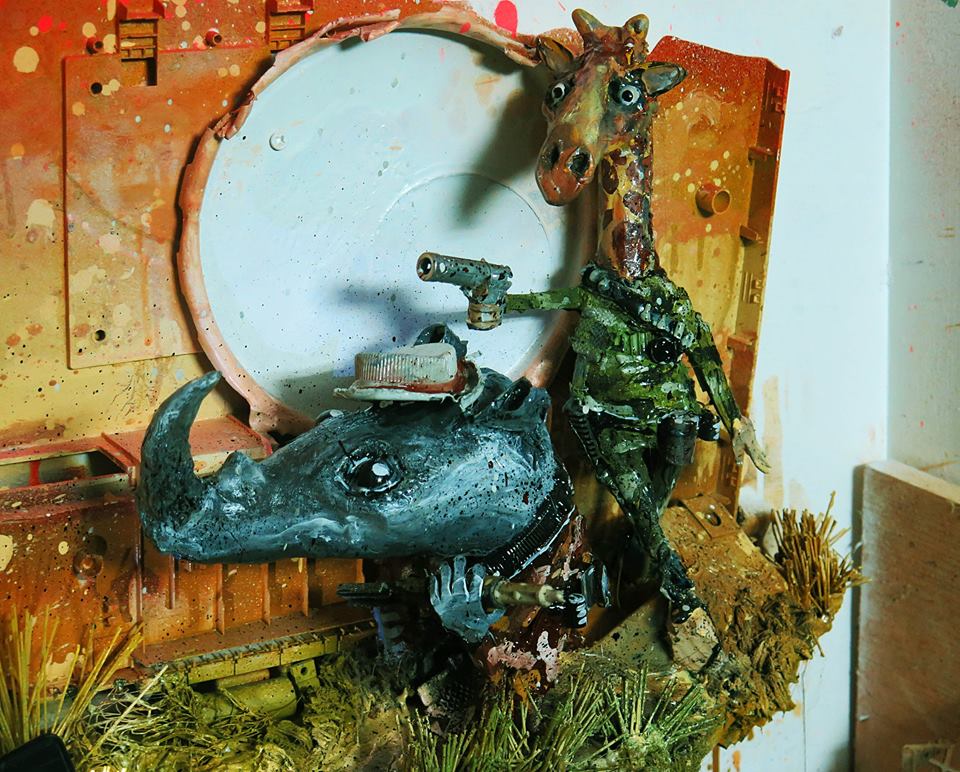 Artur's Facebook page states it (his artwork) is not only a way to recycle, but also a critique of the world we live in, where we often have nice things, which are based on junk without realizing it. These sculptures provide insight into the devastating reality of pollution in modern day, challenging ordinary people to question their views on pollution and recycling and how they may be able to educate others on this matter. "Though recycling was initiated as a practice in the 1800s there are millions of people on this planet who do not understand the meaning of recycling. Therefore it is important to educate and build awareness among the masses regarding the benefits of recycling, especially on a global level." Artur Bordalo is successfully doing his part for these efforts to educate the masses using his unique voice and creativity to inspire others to do the same.
You can find examples of Artur's work here, and here.

---
This Article (Artist turns Trash into Treasures) is a free and open source. You have permission to republish this article under a Creative Commons license with attribution to the author and AnonHQ.com.