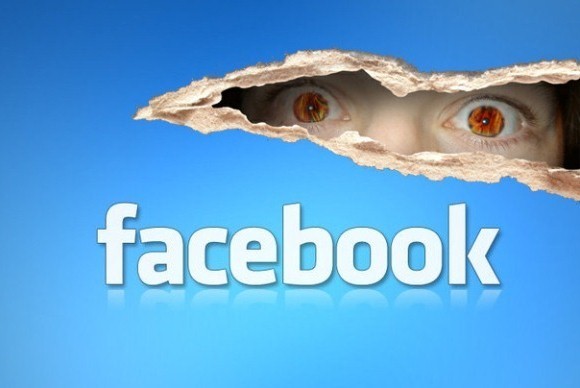 Hackers and spammers are taking advantage of social networking websites like Facebook and twitter; they are masking their worms via the famous url shortening service website OW.LY. Spammers post these links on social networking websites to grant themselves access to potentially millions of internet users present on social networking websites. If the user has clicked on any malicious ow.ly link, then you are infected with a worm. Spammers post links related to pornographic content, which gains the attention of many users who then are duped into clicking on them.Whenever a user gets infected, it automatically posts the same malicious links to his/her friends, pages or groups and leading to spread the link as much as possible. The aim of this attack is to gain as many users as possible to create huge botnet consisting of Facebook,twitter profiles. By gaining user's social profiles spammers use these profiles for social media advertising or to generate revenue(by visiting sites or ads).
Whenever users click on ow.ly links (the links which are linked to worms or pornographic content anyway),user are redirected to an amazon web services page and again users are redirected to a compromised box website.After inspecting the user's system with the help of these url redirections, the user is forced to download the worm, which infects his/her computer and leads to the infection of other internet users as well.
Users who have clicked on the malicious ow.ly links via mobile are then redirected to an offer page on the basis of their location or region. Facebook and box are aware of this attack and they have taken strict action towards this worm or ow.ly malicious links to minimize the spread of these malicious links.
Users should click only on trusted links and avoid any that are linked or related to pornographic content.The malicious links are often present on Facebook's profiles, pages or groups. This is not the first time these malicious links went viral on social networking websites, particularly on Facebook. During the search for missing airliner MH370, spammers posted malicious links on Facebook that were related to the missing airliner MH370 .
Have a look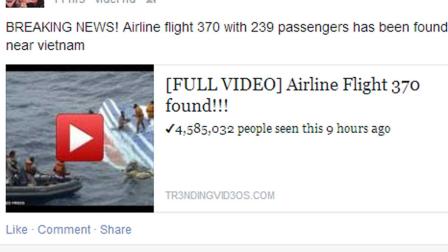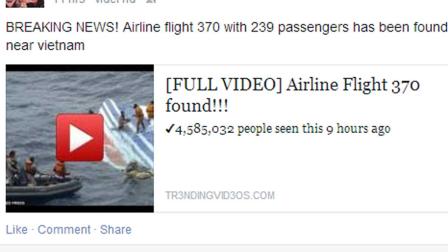 Spammers are famous for posting malicious links on social networking websites and Facebook is the largest target for spammers.
AnonHQ recommends: Protect your PC & mobile devices from hackers and governments & surf  and download anonymously