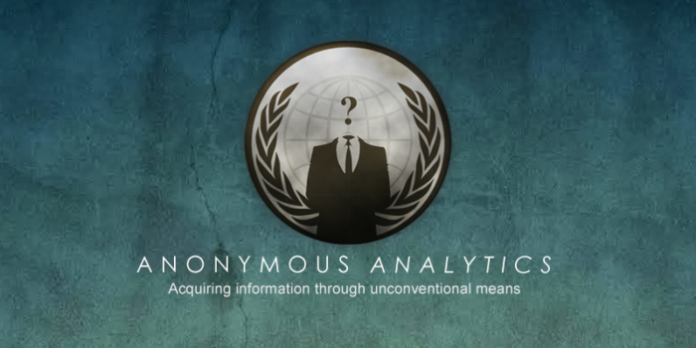 OpIcarus and Ghost Squad are not the only divisions of Anonymous targeting the financial business sector. A smaller, less known branch of Anonymous known as Anonymous Analytics are doing some fine work of their own. According a report by Softpedia, "Anonymous Analytics has been sabotaging companies on the stock market by revealing flaws in their financial statements, with catastrophic results."
The group was founded in 2011 and judging by the high quality of their reports, presumably comprises of various hackers, financial analysts, economists and business insiders. According to statements from their web site, the group exists to "move the issue of transparency from the political level to the corporate level. To this end, we use our unique skills to expose fraud and corruption among public companies." Simply put, Anonymous Analytics serves to present real world financial information to consumers without corporate bias slanting the results.
Though the group admits to "sometimes less than ethical techniques" (hacking) to collect their data, they are first to point out that hacking, DDoS attacks and data dumps are not enough. Information needs to be exposed, shared and presented in an intellectual manner if it is ever going to be accepted and manifest real world change. To do this takes a certain level of professionalism that goes above and above and beyond traditional black hat hacking.
To date, the group has released 11 financial reports on various Chinese and American businesses. The most popular of these reports covered Western Union and Qihoo 360. However, there largest success came against a company known as REXLot.
On June 24, 2015, Anonymous Analytics released a report claiming that REXLot "made materially false representations to the market", that their "interest income suggests its publicly reported cash balance is grossly exaggerated" and that REXLot had been operating "free cash flow at a cumulative negative." Immediately after their report was published, REXLot stock price plummeted from 0.485 Hong Kong dollar per share to 0.12, before trading was ultimately shutdown altogether.
After 10 months off the exchange, REXLot attempted to rejoin the market on April 18th of 2016. Anonymous Analytics took notice and as the motto held true, REXLot should have expected them. The group released a second report 2 days later, on April 20th, 2016, stating that "REXLot'sWelfare CTG business is a mere fraction of what the Company claims and that its recently published clarification announcement is purposely misleading." The group strongly urged anyone considering trading with the company to sell immediately.

A week after releasing their second report, Anonymous Analytics were proven right by the main stream media. Reuters went on to report how REXLot did not have enough cash to make their bond payments, which meant the company had to sell assets to repay these bonds. In the weeks time in between the Reuters report and Anonymous Analytics report, REXLot's stock fell by 50%.
This group is a perfect example of the real world impact Anonymous can make on the world. Combining hacking, technology and real world intelligence, we can do amazing things.
View All Anonymous Analytics Reports Here: http://www.anonanalytics.com/2013/07/corrections-corporation-of-america.html
Follow Anonymous Analytics on Twitter: https://twitter.com/AnonAnalytics
Source: Softpedia
---
You want to support Anonymous Independent & Investigative News? Please, follow us on Twitter: Follow @AnonymousNewsHQ
---
This article (Anonymous Analytics – Where Black Hat Hacking and Financial Analysis Merge) is free and open source. You have permission to republish this article using a creative commons license with attribution to the author and AnonHQ. Join the conversations at www.anonboards.com
---