Anonymous has attacked the official website of Deutsche Immobilien-Leasing Ltd (DIL), leaking a trove of data from its server to the public.
DIL is a German Real Estate Leasing company. It is a subsidiary company of the Deutsche Bank Group, a German global banking and financial services company headquartered in Frankfurt.
DIL manages a portfolio of real estate leasing commitments with commercial and municipal customers. The company has more than 150 investment companies ,with more than 100,000 investors who have invested in closed-end funds with different asset classes, and provides a comprehensive investor service.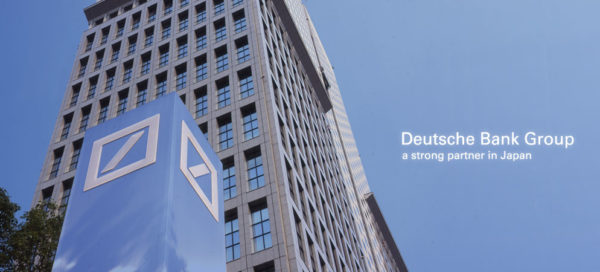 According to the Anonymous group carrying out the attack against DIL, Deutsche Bank and other banks have been spearheading the unlawful arrest of its members, charging them for robbery they never committed. The group said the attack on DIL is just the beginning, as it is planning a massive attack against Deutsche Bank and other German banks soon.
According to Anonymous, the operation, which successfully hacked data from the DIL website, was code named OpAnarchists. The group said OpAnarchists was a direct response to the unlawful arrest of Lisa Askatu in 2015, by officials, for robbing a bank. Lisa is said to belong to an anarchist group, who broadly operates under the banner of Anonymous.
One of the hackers told HackRead in an interview that in July 2015, Lisa, a pro-Anonymous anarchist, was arrested at a passport control at the Greek-Bulgarian border. In 2013, Lisa was indicted in the German city of Cologne for allegedly robbing a bank. On June 24, 2015 the European Police Agency issued an arrest warrant against her.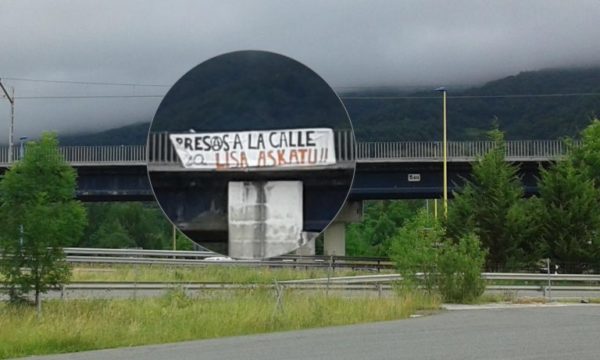 When Lisa was finally arrested in July, she was locked up until December 2, 2015. Prosecutors then officially charged her with bank robbery, hostage taking and weapon possession. However, on December 16, 2015 the court hearing her case, dismissed the charges and ordered her immediate release. The court held that evidence brought to court was not enough for a conviction, revealing she had been detained unlawfully.
After the case of Lisa failed, prosecutors again went after another member of the group, who they claimed had also participated in a robbery incident in the German town, Aachen, in 2014. Police pursued the member to her home in Barcelona, raiding the house and taking her into custody – without any charges.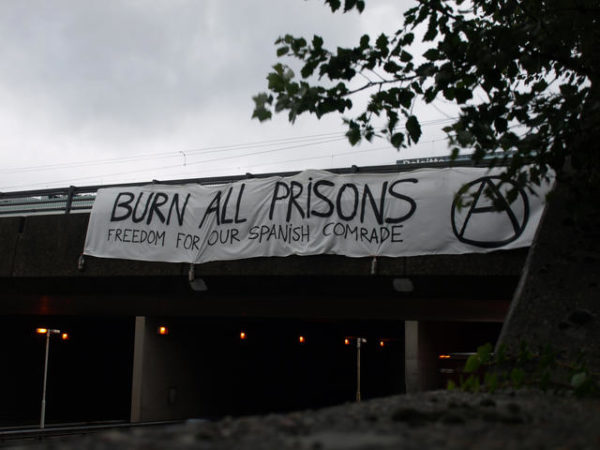 Since the Lisa case and the Barcelona raid, Anonymous and other activists have protested against the actions of the police. Activists say police are hunting down innocent people, in order to protect the selfish interests of the banks, who are claiming false robbery attacks.
According to HackRead, the hackers shared a Paste file showing data stolen from DIL's server. The leaked data is said to include email addresses of more than 900 registered users, telephone numbers, mobile numbers, fax numbers, full names, company names, zip codes and street addresses.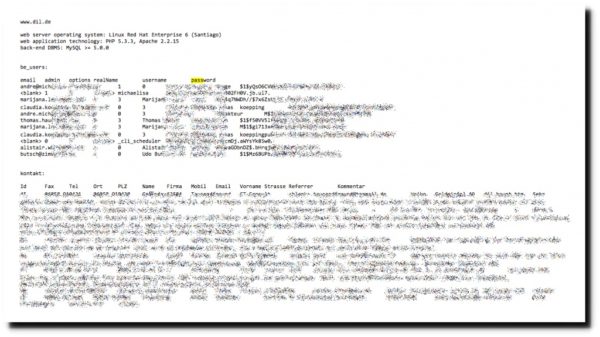 Also included were admin emails and their hashed passwords; email conversations showing discussion about company's portfolios; a letter of appreciation for Stewart, Fletcher & Barrett (SFB Group) – a business and chartered accountant firm based in the United Kingdom, also hacked by the hacktivists.
"We dropped a banner (deface) in solidarity with the anarchic comrades, imprisoned by the Spanish/Dutch state in collaboration with the German state in order to protect the private property of banks; a facade, as everyone knows, of arms trade and international funding of present and future wars. Solidarity is a weapon, and we'll continue to use it," the Anonymous group behind the attack said in a statement published by HackRead.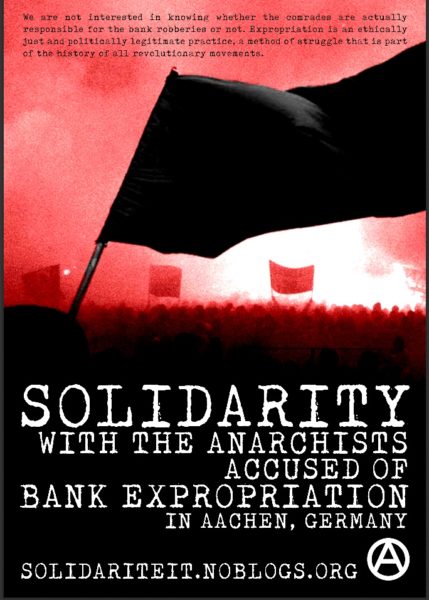 The group said in total, three of its members have been arrested by police for allegedly robbing banks. According to the group, it will continue to target Deutsche and other German banks over the next few days for their lawlessness.
As of writing, cyber officials at DIL were still struggling to get their server back online. People familiar with the company's website say this is the first time a cyber attack has devastated the company.
---
You want to support Anonymous Independent & Investigative News? Please, follow us on Twitter: Follow @AnonymousNewsHQ
---
This article (Anonymous Attacks Deutsche Bank Group's Subsidiary Against Unlawful Arrest of its Members) is a free and open source. You have permission to republish this article under a Creative Commons license with attribution to the author and AnonHQ.com.