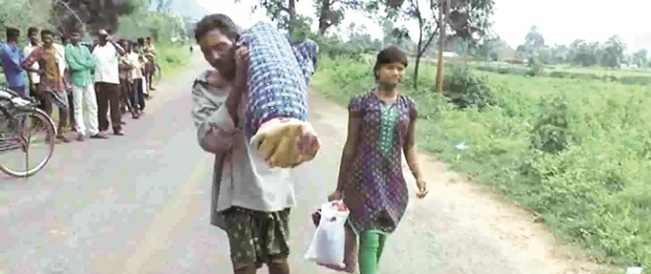 On August 15, India celebrated its 70th independence day. In a 95-minute record-breaking speech from the iconic Red Fort, Prime Minister Narendra Modi left no stone unturned in promoting his government's policies, that apparently made life simpler for the citizens, since he assumed office in May, 2014. The achievements highlighted were enough to evoke the feeling of patriotism in the heart of every Indian.
A couple of days later, India won two medals at the Rio Olympics: a bronze in female wrestling and a silver in women's singles badminton – both a first for the country. The two young champions – Sakshi Malik and P V Sindhu – returned home to a grand, in fact, hero's welcome. The sportswomen were rewarded with millions of cash, acres of land, luxury cars, and the country's highest sports award for their momentous feat. Indeed a great achievement, for a cricket crazy nation with a skewed sex ratio to take pride in unconventional sports and their unpredictable winners.
However, the celebration was cut short after an appalling incident brought the heartbreaking reality of injustice, bias, inequality, and discrimination to the fore and shamed the entire country.
This is how our #INDIA looks like…?#OdishaCMNot4Poor pic.twitter.com/mGAWGHKIP0

— Manish Verma (@mv_masaurhi) August 25, 2016
Dana Majhi, a poor tribal man from Odisha's Kalahandi district, was forced to carry his wife's dead body on his shoulders for 10 kilometers, after he was denied a mortuary van or an ambulance to drop the corpse home. Majhi's 42-year-old wife Amana Dei died of tuberculosis on August 24, and since he couldn't afford a private ambulance, Majhi pleaded the government hospital for a vehicle, but was refused one.
A helpless Majhi, with sobbing 12-year-old daughter by his side, then wrapped Dei's dead body in an old sheet, slung it over his shoulder and began to walk home: about 60 kilometers away from the hospital.
10 kilometers and six hours into his excruciating journey, some locals spotted him and informed a local TV journalist, who called up the District Collector and requested a vehicle. The 'responsible' District Collector ordered the Chief District Medical Officer (CDMO) to do the needful thing, who promptly passed the baton to Assistant District Medical Officer (ADMO). As the officials kept shifting responsibility for the next two hours, the journalist then requested Balaji Mandir Suraksha Samiti, an NGO, who quickly sent an ambulance to take the deceased and the aggrieved to their village. Manjhi told Odisha TV:
"Doctors said she had malaria and TB. All the money I had was spent on medicines. I asked the hospital to help take her body back to the village. They refused to make any arrangements. The hospital authorities said that there are no vehicles. I pleaded with them, saying I am a poor person and cannot afford a vehicle to carry my wife's body. Despite repeated requests, they said they cannot offer me any help. I requested everyone, but no one listened. What option did I have other than carrying her on my shoulders?"
Later, Majhi was given INR 2000 from the state government's funeral assistance scheme and INR 10,000 from the District Red Cross Fund. However, Majhi's ordeal didn't end there. Two days after his plight went viral and triggered a nationwide outrage, officials of Kalahandi district made him run from pillar to post in the name of holding an inquiry, forcing him to postpone the last rites of his wife.
70 Yrs of independence, still people strive for basic facilities

Shame ! https://t.co/jzjtIHtmWE

— Tripti Shukla (@TriptiShukla_) August 25, 2016
District health authorities claimed there was no negligence and an ambulance was arranged to take the corpse to the grieving family's village, when the incident came to light. According to reports, the CDMO went on to accuse Majhi of running away with the dead body at around 1 am, without informing the hospital staff.
"The patient was neither discharged nor declared dead by the ward in-charge doctor," the CDMO insisted, adding Majhi did not ask or contact anybody for a vehicle to carry his wife's corpse. The ADMO had the CDMO's back; he told CNN: "No one knows when Amana Dei's husband carried her out of the hospital. Her death was not confirmed by the on-duty doctor, and no discharge slip was issued. The hospital staffs on duty were not informed by Mr. Majhi."
Interestingly, the state government had launched the "Mahaparayana" scheme – aimed at providing hearses to poor people to transport dead bodies from government hospitals free of charge – with much fanfare in February, but no one has any explanation as to why the service was not made available to Majhi.
India, No Country To Die In?
Well, Majhi's is not an isolated case.
A horrifying video has emerged from Odisha's Balasore district, showing hospital staff standing over a 80-year-old woman's dead body, pressing it down with their foot, breaking the bones at the hip to fold it into a bundle, wrapping it in a sheet and slinging it on a bamboo stick, before carrying it along the road. No van or ambulance was made available to them, either.
Can India take pride in being an emerging superpower, if basic dignity of death is denied to the common man?
---
This article (India: Hospital Denies Mortuary Van, Husband Walks 10 KM with Wife's Corpse on His Shoulder) is a free and open source. You have permission to republish this article under a Creative Commons license with attribution to the author and AnonHQ.com.