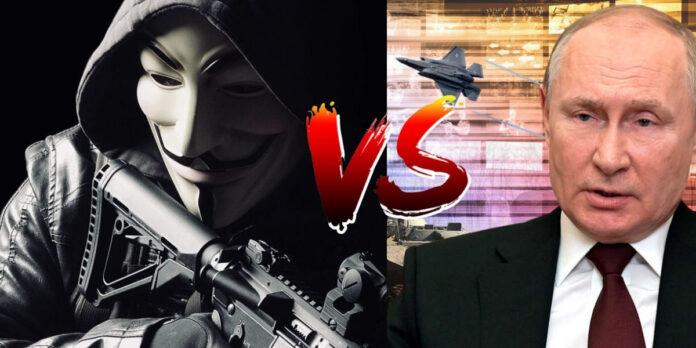 ANONYMOUS IS BACK.
Hacker collective Anonymous has disabled several Russian government websites including the state-controlled Russia Today news service.
The Anonymous collective is officially in cyber war against the Russian government. #Anonymous #Ukraine

— Anonymous (@YourAnonOne) February 24, 2022
The collective then said it had disabled several websites of Russian government, the Kremlin, the Duma, and the Ministry of Defence.
It also claimed to have taken down the website of Kremlin-backed TV channel Russia today, which broadcasts in Britain.
Earlier this week the news network was described by Labour leader Sir Keir Starmer as Putin's 'personal propaganda tool'.
When Anonhq.com (Anonymous main news website) attempted to access the site this morning, it said it was inaccessible and displayed an error message saying 'this site can't be reached'.

RT.com confirmed the attack and said it had slowed some websites down and took others offline for 'extended periods of time'.
A message on a Twitter account claiming to represent Anonymous said: 'The Anonymous collective is officially in cyber war against the Russian government.'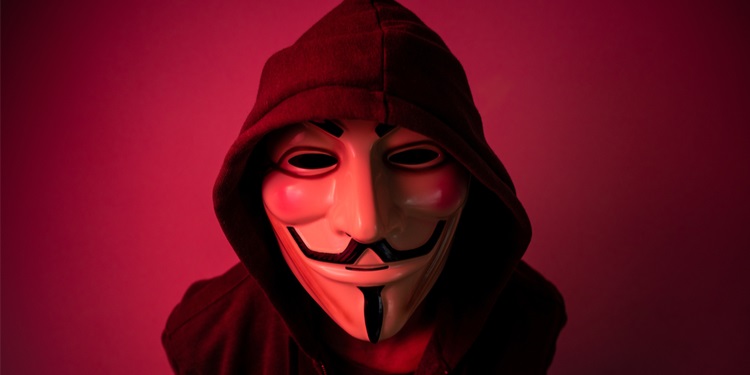 Just over 40 minutes later, the group said it had 'taken down the website of the #Russian propaganda station RT News'.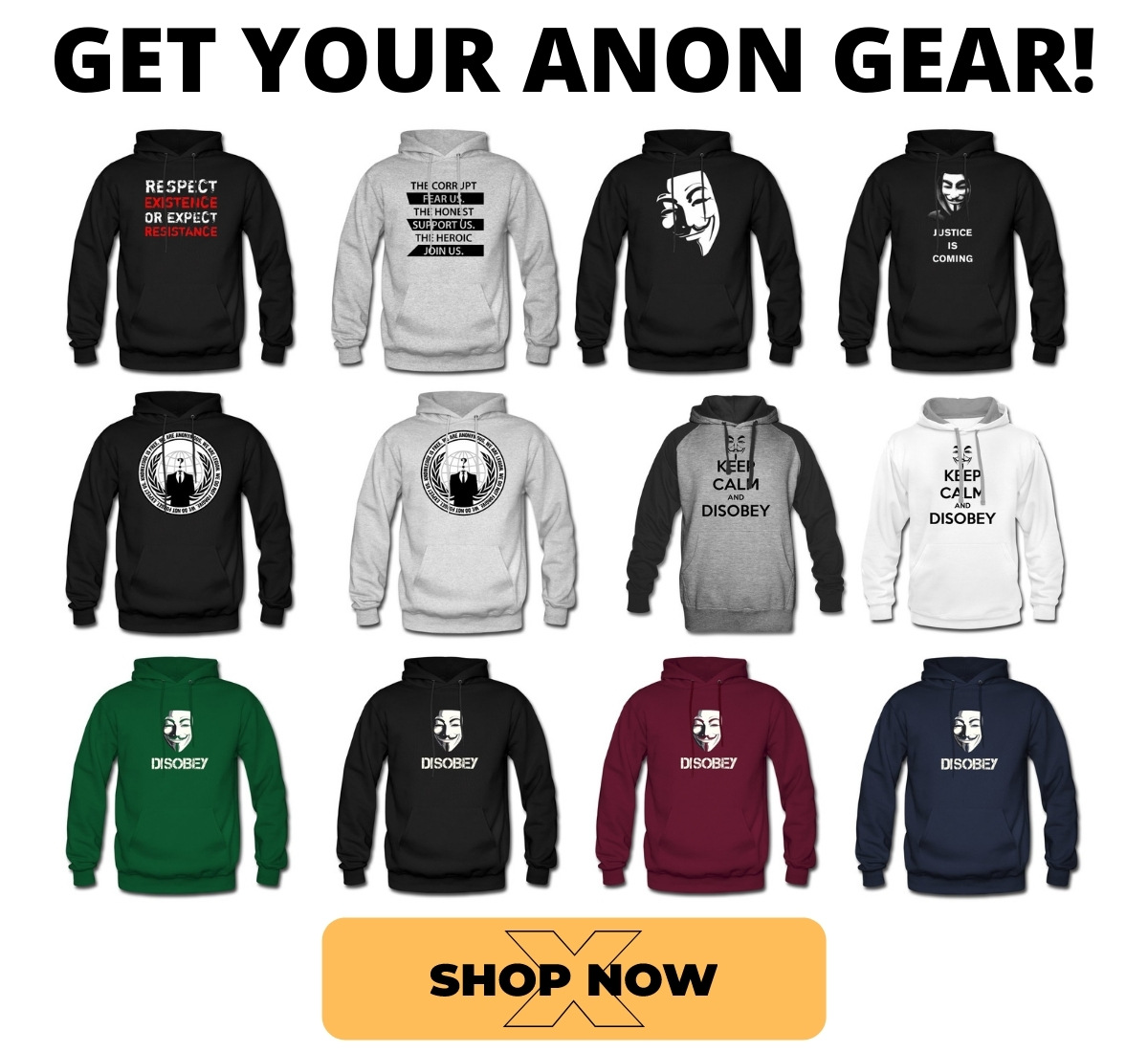 It added: 'We read your messages, thank you for supporting Ukraine. Let's be united!'
The group is thought to have used a relatively simple method known as a distributed denial-of-service (DDos) attack.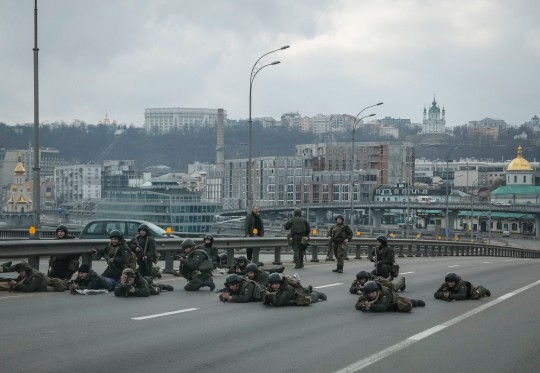 This involves overwhelming a website with a flood of traffic until it can no longer cope.
Anonymous is a decentralised hacktivist group with no hierarchy or leadership. Their main aim it to target establishment hypocrisy and corruption.
It has become involved with a wide range of global issues in the past, having previously launched attacks on the CIA, the Church of Scientology, ISIS.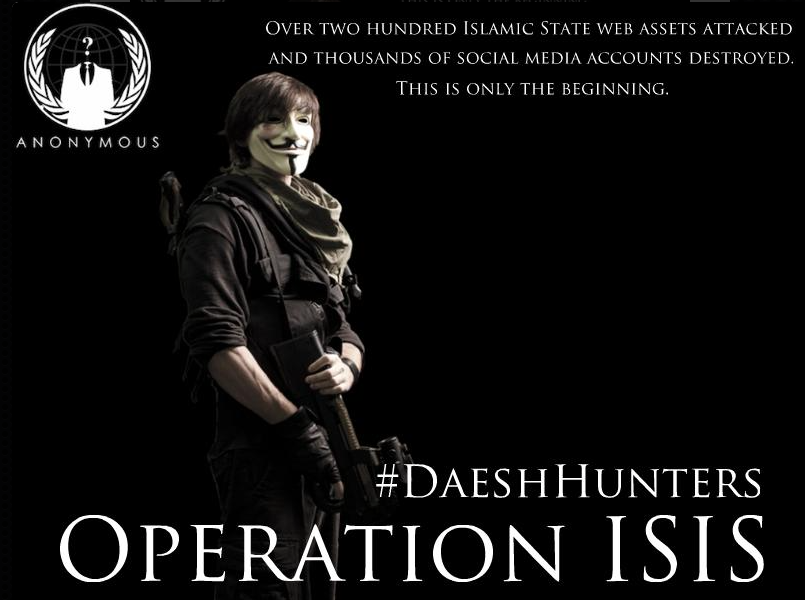 The group carried out DDos attacks on Visa, Mastercard and Paypal for cutting their services to Wikileaks.
It also claimed responsibility for an attack on the Minneapolis Police Department following the death of George Floyd.
In a video posted on February 15, Anonymous threatened to take Russia's industrial systems 'hostage' if the Ukraine crisis carried on.
Officials on both sides of the Atlantic have warned of the possibility of Kremlin-backed cyber attacks stretching beyond Ukraine in light of the current crisis.
Former British diplomat and cyber-security expert Danny Lopez told Metro.co.uk how many UK firms are still unprepared for the damage that could be inflicted on them.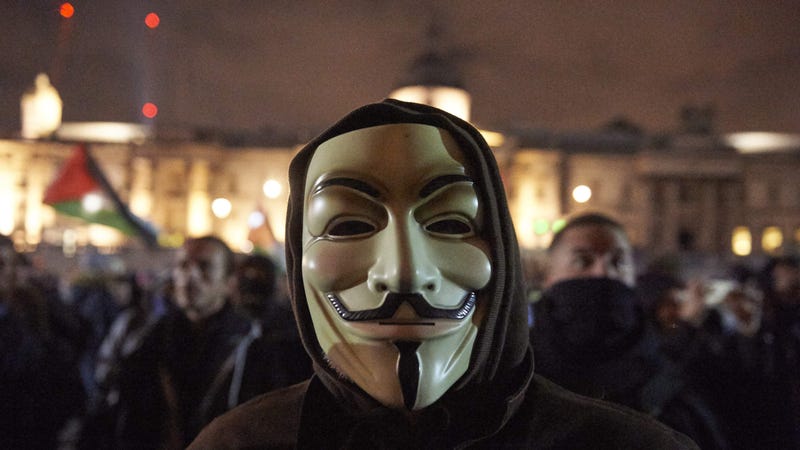 As Russian forces inched closer to Kyiv, the Ukrainian government asked volunteers from the country's underground hacker scene to help protect critical infrastructure and to spy against Russia.
'Ukrainian cybercommunity! It's time to get involved in the cyber defense of our country,' a post shared yesterday on hacker forums read.
It asked people to submit an application via Google docs, listing their specialties, such as malware development, and professional references.
Yegor Aushev, co-founder of a cybersecurity company in Kyiv, said he wrote the post at the request of a senior Defence Ministry official who contacted him yesterday.
Another person directly involved in the recruitment drive said the request came from the department.
A defence attache at Ukraine's embassy in Washington said he 'cannot confirm or deny information from Telegram (messaging app) channels' and declined to comment further.