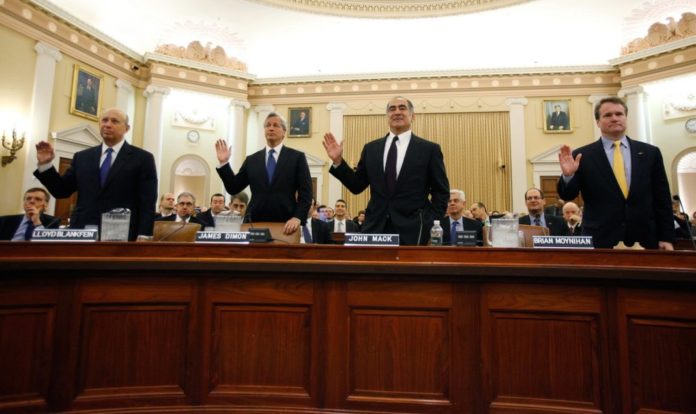 On the 11th December, the banks have again, been given the opportunity to 'reshape financial regulation.' With hours to spare and facing government shutdown, the House pushed through a $1.1 trillion spending plan. On the surface it seems barely okay, beneath, Citigroup, one of the big four banks in the United States wrote a provision included in the bill.
This provision enables the very actions of gambling in the derivatives market; the primary cause that propelled the 2008 financial crisis and economic destruction. [1]
Several banks across the world have massive power and 'hold' over the current economy. It's no secret to anyone who wants to google a particular company name, just how much power they can wield over the everyday citizen, let alone hold smaller corporations at their mercy.
But it seems that the majority of wealth across the world is held in the banks of only 6 countries: The United States (JP Morgan Chase & Co), United Kingdom (Barclays PLC, HSBC Holdings), China (ICBC, China Construction Bank Corp), Japan (Mitsubishi UFJ Financial Group, Japan Post Bank), France (BNP Paribas, Credit Agricole Group), and Germany (Deutsche Bank).
The research I have conducted over the last month has provided an interesting insight into the big banking and big media arenas. A vast amount of information has circulated about the interconnections between these companies; just how much power is wielded by them? Which family names are behind them; their individual power and the significance to the ordinary citizen?
The media arena is for another article. Covering both would lead to information overload for the reader (and the author), so for now, I'll concentrate on the banks and what I have found so far in this ongoing research.
For the banks, in this article, it's in the subsidiaries and the main shareholders [2] where we will find most of the answers. There are some interesting connections and some unexpected ones. What springs to mind when mentioning this, is the search for the Rockefeller name. Very rarely do you see them in the picture these days, however, you do see their connections feature prominently. There may be some new families you have not yet heard of in this analysis.
JP Morgan Chase & Co. (United States)
Tracing back to their parent companies and sub-branches, banks such as JP Morgan Chase & Co., have a (2007[3] and 2012[4]) list physically too long to go through, and would take some months of investigation. It was no surprise that JPMorgan & Chase are the largest on the American front. These subsidiary companies for which JP is the parent company of, cover a massive amount of geography:
The Americas: USA, Canada, Mexico, Colombia, Brazil, Chile.
Europe/UK: Spain, Italy, Luxembourg, Belgium, Netherlands, Switzerland, Germany, Ireland, England.
Asia/Asia Pacific: Singapore, Taiwan, South Korea, Hong Kong, Malaysia, Indonesia, Philippines, Australia, New Zealand, Japan, China.
South Africa, Caymans, Mauritius, British Virgin Islands, Channel Islands.
The East: Pakistan, India, and interestingly, in 2007, Russia.
The "too big to fail" phrase is applicable to JP Morgan Chase & Co, along with their counterparts. It is also fair to say, as we know, that such a dominance equates to bias and tyranny. Their director is James Crown. Historically, the Crown family can be linked to the Warren Investigation[5] influencing the JFK assassination outcomes of Oswald and Ruby.[6]
For those who are unsure of the implications of this, John F. Kennedy was assassinated only weeks before he planned on regulating the Federal Reserve. The Crown Family currently rate number 35 in Forbes Influential Families, with Lester Crown tied in with the Obama campaigns.
Henry Crown was the entrepreneur who catapulted the family into wealth in 1959 by gaining controlled interests in General Dynamic. General Dynamic is now directed by his grandson, James Crown (the same James Crown as JP Morgan Chase & Co), and is the 5th largest supplier in aeronautical and defense contracting. It is also important to note here that James Crown serves on the board of directors for the food company, Sara Lee. Recently, he assisted Sara Lee with private donations, actively quashing a citizen outcry demanding labelling of GMO products in select states. Crown and Sara Lee won. [7]
JP Morgan alone, covers everything from real estate, finance, pharmaceuticals, IT, banking, through to cross-ownership of media across the globe. [8] (One being The Tribune, where on the 4th Dec 2014, stock was officially listed on the NYSE under the name TRCO. Its assets include 42 owned or operated television stations, including WGN American and WGN Radio)[9]
The Multinational banking and financial services of JP Morgan Chase & Co., like other big banks and corporations, can also be linked directly to one of their largest shareholders, Laurence Fink (39 on Forbes) and his company BlackRock [10], and Vanguard, another influential company – a common thread in some of the largest corps for shareholders.
In late 2000, the Crown family also purchased the Rockefeller Center, buying out their 'former partner,' David Rockefeller. It was a record deal coming in at $1.85 billion. [11]
Other key players to note are Jamie Dimon, CEO for JP Morgan Chase & Co., formerly executive for Citigroup, and currently one of the key players in influencing the recent $1.1 trillion deal in Washington.
ICBC – The Industrial and Commercial Bank of China;
CCB – China Construction Bank Corporation.
It is important to try and continue on the connections as smoothly as possible, which is no small task.
The ICBC and CCB are two of the largest banks in China. They also bow down to a massive American influence when it comes to the political and economic forefronts.
There is one major difference between the banks. The ICBC is government owned by the Chinese, with only Jiang Jianqing serving as Chairman and Executive Director, and Luo Xi, as Vice President. However, two of the three strategic investors are Goldman Sachs and American Express. ICBC is ranked 1 in 2013 on the Forbes Global List and the World's Biggest Public Company Lists. It's also ranked 1 in The Banker's Top 1000 Banks of the World…it's a massive global company that also set up in Kuwait City in 2014.
Influenced by America and ranking just behind JP Morgan Chase & Co., the ICBC halted all business transactions with a North Korean bank accused by the United States of financing Pyongyang's missile and nuclear programs.
The CCB, the second largest bank in the world in 2011, was part owned by the Bank of America (one of the big 4 banks in the U.S), with a 9 percent stake hold, until they sold it off to undisclosed sources in 2013.
Deutsche Bank
Barclays (UK & Africa)
HSBC (UK)
So why on earth would I group the next two banks together? The Deutsche Bank is primarily based in Germany, Barclays in the UK, though found throughout the world with a strong hold in Africa, known as Absa Group.
The Deutsche Bank and Barclays have recently been fined for manipulating the foreign exchange rates, according to Reuters. [12] Along with 6 other banks, the total fines amounted to 4.3 billion dollars. By itself it isn't much, but considering that Barclays PLC completed their acquisition of the Lehman Brothers after they declared bankruptcy in 2008, just 1 day after the declaration, and some of their main shareholders are FMR LLC & Bank of America Corporation, [13] the connections to their American banking counterparts is undeniable. **The FMR LLC is the largest shareholder in HSBC, who also have JP Morgan Chase & Co in the top 10 shareholders. [14]
Antony Jenkins, the current Chief Executive of Barclays was also once employed by Citigroup in New York and London before rejoining Barclays. He now represents the Absa Group in Africa. Sir David Walker (the Group Chairman of Barclays) is another key player. He commenced his career in banking in Washington DC. Mike Ashley (Non-Executive Director, Barclays) is also the HSBC audit partner, giving him reach over the two largest banks in the United Kingdom.
The interesting thing is the article by Reuters containing information regarding the OTC energy dealers, connecting JP Morgan Chase & Co, Barlcays, Citigroup and Goldman Sachs as the top names among OTC energy dealers. JP Morgan and Barclays each hold a whopping 39% of the market. [15]
Subsidiaries for the Deutsche Bank are listed here and will be investigated for further connections in the near future. [16]
BNP Paribas (France)
BNP Paribas controls about $2.51 Trillion is assets. But overall, in connection to JP or other large 'Western' banks, there isn't much of a trail. It is rather, the opposite. But one must remain cautious, as there is a questionable connection to Monsanto, given their largest American branch is based in Hawaii. They also have Banc West as their subsidiary, along with the Sahara Bank in Libya.
Ranked 3rd largest by Forbes and Bloomberg, they escaped the Global Financial Crisis relatively unscathed.
Recently they have been involved in some massive fines initiated by the United States. Vladimir Putin states that it is the US retaliation in light of the Mistral Sales Deal with Russia to supply ships. [17]
In Conclusion…
In light of the recent development this week, with provisions pushed by Jamie Dimon of JP Morgan, Citibank and others, and granted in the trillion dollar deal, one must look at the bigger picture. One must question the future they are planning, with the blueprint now in legal form to continue behaviors that led to the 2008 financial crisis.
___________________________________________________________________________________
[1] Denning, S. Forbes. (2014, 12 December) With Dodd-Frank Rollback the Big Bad Banks are Back http://www.forbes.com/sites/stevedenning/2014/12/12/with-dodd-frank-rollback-the-big-bad-banks-are-back/
[2] Finance JP Morgan Chase & Co. (2014, December) http://finance.yahoo.com/q/mh?s=JPM+Major+Holders
[3] (Unknown, 2007) List of Subsidiaries of JPMorgan Chase & Co., http://www.sec.gov/Archives/edgar/data/19617/000119312508043536/dex211.htm
[4] (Unknown, 2012) List of Subsidiaries of JPMorgan Chase & Co., http://www.sec.gov/Archives/edgar/data/19617/000001961713000221/corp10k2012exhibit21.htm
[5] http://www.archives.gov/research/jfk/warren-commission-report/
[6] The Crown Family (heavily involved with JP and other companies) can be connected to the controversial Warren Commission, involving the assassination of JFK and the findings on Oswald & Ruby.
http://www.bollyn.com/chicagos-elders-of-zion-and-obamas-war-for-profit/Lester Crown (ties with Obama)
[7] General Dynamics Website (2014, December) http://www.generaldynamics.com
[8] Staudt, T. (2012, 18 September) Big Media https://bejone03.expressions.syr.edu/trf594/tag/jp-morgan-chase/ (Retrieved 4 December 2014)
[9] Channick, R. (2014, 2 December) Tribune Media to begin trading Friday on NYSE http://www.chicagotribune.com/business/breaking/ct-tribune-media-stock-1203-biz-20141201-story.htmlto Chicago Tribune. (Retrieved 2 December 2014)
[10] (2014, December) Forbes profile, Laurence Fink. http://www.forbes.com/profile/laurence-fink/
[11] Bagli, C. V. New York Times. (2000, 22 December) Era Close at Rockefeller Center with 1.85 Billion Deal on Sale. http://www.nytimes.com/2000/12/22/nyregion/era-closes-at-rockefeller-center-with-1.85-billion-deal-on-sale.html
[12] Daily News, Reuters. (2014, 11 December) Deutsche Bank, Barclays Probed by New York Banking Regulator over Foreign Exchange Rates Algorithm: Report http://www.nydailynews.com/news/national/deutsche-bank-barclays-probed-new-york-banking-regulator-article-1.2041390
[13] Finance Barclays. (2014, December) http://finance.yahoo.com/q/mh?s=BCS%2C+&ql=1
[14] Finance HSBC. (2014, December) http://finance.yahoo.com/q/mh?s=HSBC%2C+&ql=1
[15] Reuters., (2013, 22 April) JP Morgan, Barclays, Overtake Goldman, Morgan in OTC Energy Trade http://www.reuters.com/article/2013/04/22/commodities-banks-idUSL2N0D91XK20130422
[16] List of Subsidiaries of Deutsche Bank http://www.sec.gov/Archives/edgar/data/1159508/000119312512122717/d290504dex81.htm
[17] http://en.wikipedia.org/wiki/Mistral-class_amphibious_assault_ship#Russian_purchase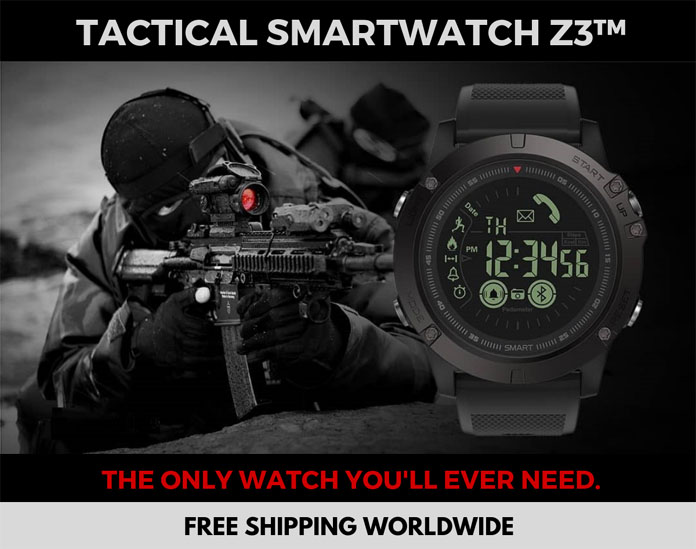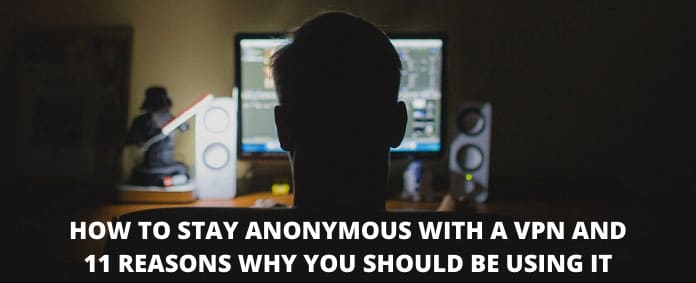 Get Your Anonymous T-Shirt / Sweatshirt / Hoodie / Tanktop, Smartphone or Tablet Cover or Mug In Our
Spreadshirt Shop
!
Click Here
Remove all ads by clicking here