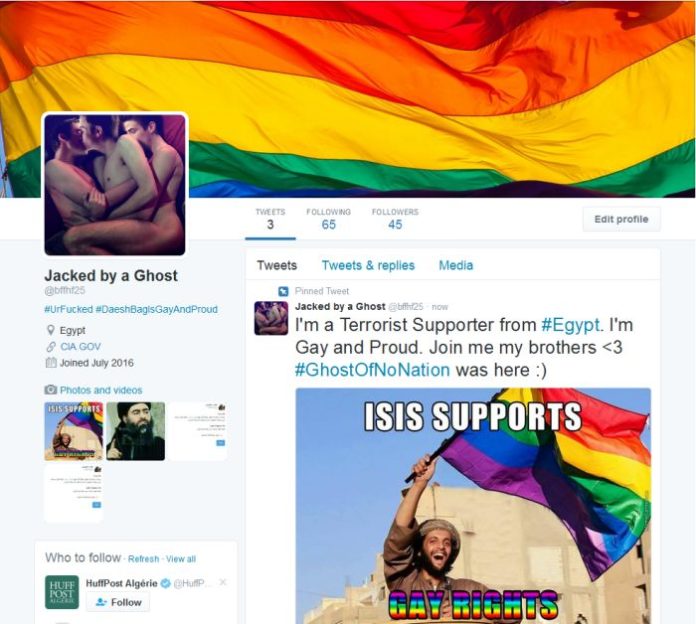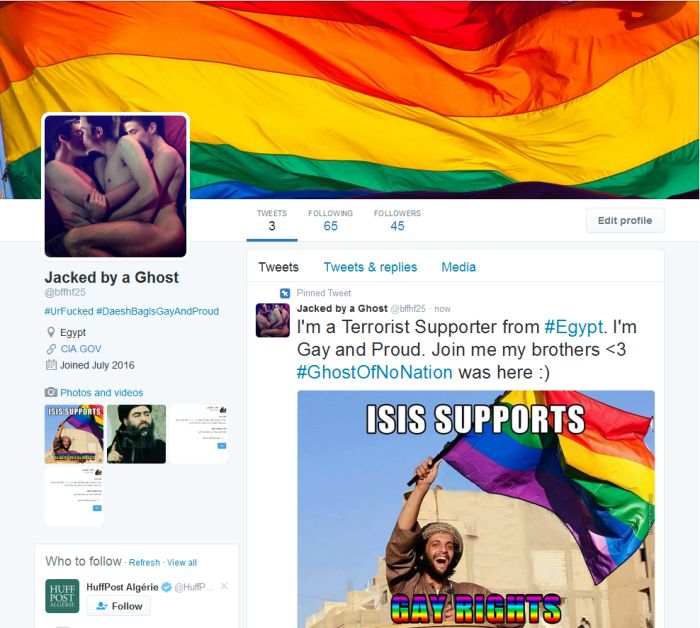 Anonymous are back to doing what they do best — target ISIS. WachulaGhost, a hacker associated with Anonymous, has hacked into the Islamic State's Twitter accounts, flooding it with gay porn for a second time in less than a year.
WachulaGhost first targeted ISIS in the wake of the notorious shooting at the Orlando Pulse nightclub in Florida, in 2016. ISIS later claimed responsibility for the attack in which 49 partygoers were killed and 53 were severely injured.
Deeply affected by the terror attack, WachulaGhost infiltrated hundreds of pro-ISIS Twitter accounts and gave them wonderfully gay makeovers. IP addresses, contact information and phone numbers were also leaked by WachulaGhost for fellow hackers to use. He told CNN:
"We started to take over their accounts with porn and gay pride images basically just to troll them. We thought that putting the naked images would offend them. If the social media people like Facebook, Twitter and Instagram would stand up and do something it would help. Sometimes you have to stand up and make a change for the good."
Another #DaeshBag in #Jordan. @hddgfgds1. Remembering the Innocent lives lost. #Orlando #Anonymous #GhostOfNoNation pic.twitter.com/bgBEVy5yBC

— WauchulaGhost (@WauchulaGhost) June 14, 2016
Following his actions against the terror outfit, he received beheading images and death threats; but he remained undeterred and vowed to keep attacking ISIS online. He told Newsweek:
"One thing I do want to say is we aren't using graphic porn and our purpose is not to offend Muslims. Our actions are directed at Jihadist extremists. Many of our own [group of hackers] are Muslim and we respect all religions that do not take innocent lives."
True to his word, WachulaGhost, in April 2017, hacked more than 250 social media accounts affiliated with ISIS supporters and sympathizers and filled them with rainbow flags, pro-LGBT messages, gay pornographic images, and links to porn sites.
Well done #WauchulaGhost #Anonymous is proud to support @WauchulaGhost a real #NetSoldier against #ISIS #IS #Deash https://t.co/BKorWRWnev pic.twitter.com/dVksgEZFyo

— we are anonymous (@Anons4justice) April 25, 2017
#WauchulaGhost is even better than #GhostSec (deleting #ISIS accounts).

How about Bible verses & "Schweinshaxe" receipts? https://t.co/TqYLzUDkWo

— Lars Pellinat (@Lars9596) April 26, 2017
---
Supporting Anonymous' Independent & Investigative News is important to us. Please, follow us on Twitter: Follow @AnonymousNewsHQ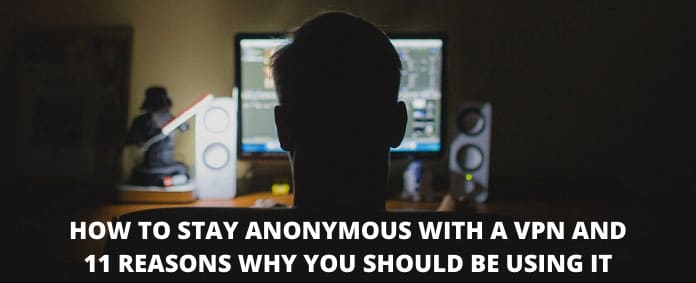 Get Your Anonymous T-Shirt / Sweatshirt / Hoodie / Tanktop, Smartphone or Tablet Cover or Mug In Our
Spreadshirt Shop
!
Click Here
Remove all ads by clicking here
" target="_blank">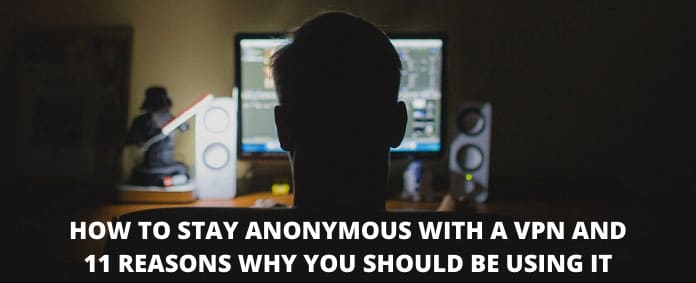 Get Your Anonymous T-Shirt / Sweatshirt / Hoodie / Tanktop, Smartphone or Tablet Cover or Mug In Our
Spreadshirt Shop
!
Click Here
Remove all ads by clicking here
[/eaa_ads]