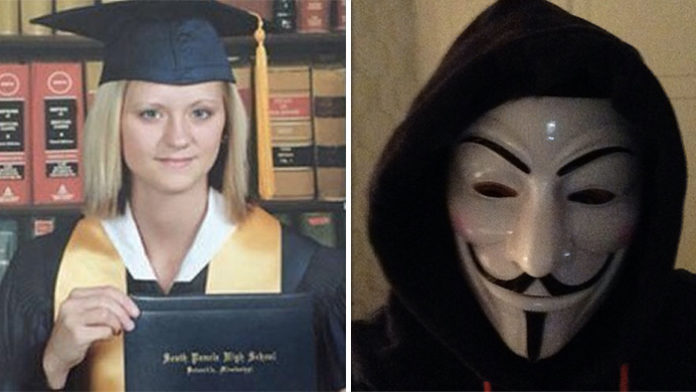 Only a few weeks before Christmas, a nineteen year old girl, Jessica Chambers, was burnt alive near her vehicle in Mississippi. She managed to walk some few steps from her car with her body covered in 98 percent burns before being found and airlifted to a Memphis hospital where she was treated and later died shortly after. The official cause of death cited by the coroner as thermal injury and classified as homicide.
Police are yet to release or indicate to any potential suspects or evidence in the name of this crime, sparking community frustrations at what appears to be an inability to investigate a crime of this magnitude. Despite interviewing over 100 potential witnesses, the police department claims to have no substantial leads.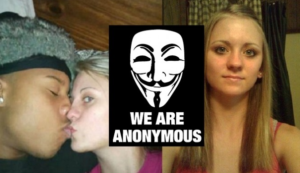 Anonymous, due to the public outcry and lack of headway by officials, have initiated their own investigation into the grisly murder. Thus far, investigations are presenting a plausible case of domestic violence, with Chambers connected to an ex-boyfriend and member of a notorious gang that is reported to run the neighborhood of a night. Though police refuse to comment on the theories and images of gang members posing in front of the area where Chambers was last seen alive, posted by Anonymous, the formal investigations aren't offering anything but the claim of no leads.
The District Attorney leading the case has stated that "In all the years I have done this, this is an absolutely horrendous, horrendous case."[1]
Anonymous has shed light on a potential suspect or suspects involved with the Black Squad gang that Chambers was reportedly associated with for a brief time. Video footage of the night at the only gas station in town displays Chambers an hour before her death filling her car, along with a potential suspect filling a container in the pump station next to her. The footage and analysis of it can be reviewed in the below link, with some interesting insights by the narrator.
As Anonymous has uncovered, and some are now leaning toward the alternative news for answers, not all is as it seems. Anonymous, like the frustrated communities across America and the world who are watching this heinous crime unfold, we only want the truth and answers. You can follow Anonymous on the Twitter account @0Hour1 for any progress.
[1] Tuttle, M. (2014, 14 December) WebProNews. Jessica Chambers: Anonymous claims to have killer possibly identified http://www.webpronews.com/jessica-chambers-anonymous-claims-to-have-killer-possibly-identified-2014-12 (Retrieved 2015, 4 December)