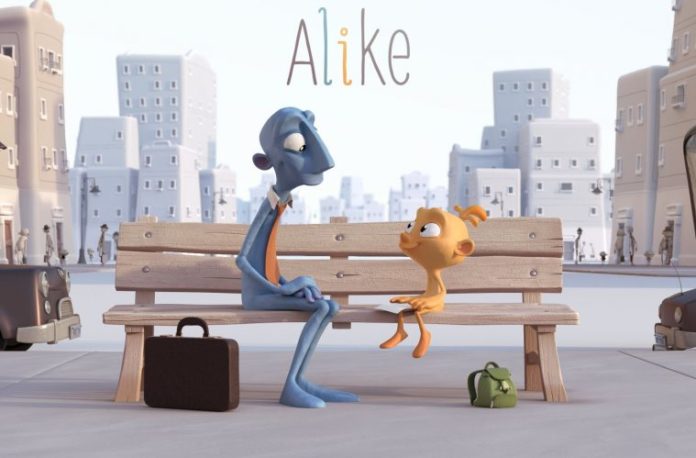 By Amanda Froelich at trueactivist.com
Don't let the daily grind prevent you from pursuing your talents and dreams.
Do you behave a certain way because you choose to, or because individuals in society taught you to think, believe and appear a certain way? The question isn't an easy one to answer, and that is because it can be difficult to discern the line between one's own personal values and beliefs and the teachings instilled into people from a young age.
While "norms" are essential in every society because they ensure the world does not fall into chaos, an unfortunate effect of social constructs and the modern workforce is that individuals slowly lose their ability to create and think for themselves. People are becoming more like "sheeple," content to follow the herd and never question why things are the way they are.
The following short film, created by Madrid animators Daniel Martinez Lara and Rafa Cano Mendez, showcases this exact issue. In the seven-minute video, one is shown what happens when people allow their creative abilities and talents to be drowned out by the daily 9-5 grind.
As Collective Evolution relays, the film also touches on parenthood and the importance of allowing children to blossom into the type of individuals they desire to be. After all, what is best for a parent may or may not be best for their child, and this is a hard lesson to swallow.
The critically acclaimed short film was made with the software Blender, which is an open-source 3D rendering program. Entitled Alike, the Pixar-esque video was dedicated "to our families, for helping us not to lose our color."
Watch the stunning short film below:
What are your thoughts? Please comment below and share this article!