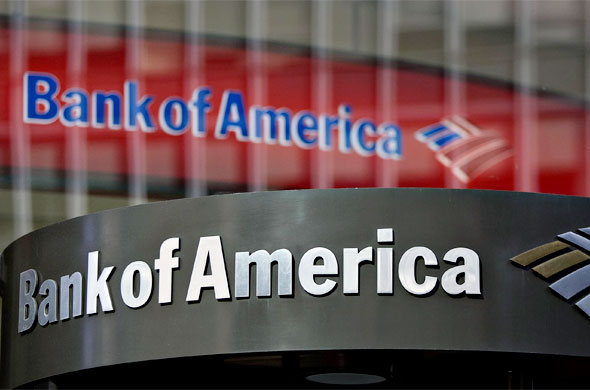 What do you call a person who's been telling you the truth for years? A conspiracy theorist of course!
What do you call a person who's lied to you for years, and then finally when the lie is all but exposed, he changes course and pretends to be honest? Why, the head G10 FX Strategy Europe, Bank America Merrill Lynch of course.
Athanasios Vamvakidis, is the "reputable" banker  in question, whose bank was a key beneficiary of QE, a policy that I and many others have long said was making our financial problems worse, and was nothing but a poorly disguised wealth transfer from the poor to the rich. He had a stunning admission/ "change of heart" recently in a note. The key points have been quoted below, and you'll notice that many of the things he says were copied from what us "conspiracy theorists" have said years ago:
The real cost of QE
QE was not a free lunch after all
If only it was that easy to print our way out of a global crisis….
but in hindsight we believe relying too much on unconventional monetary policies was not a free lunch after all…
We should have known something was wrong…A key takeaway was not that QE had already gone too far, but that announcing its tapering may have been a mistake. However, monetary easing is not the solution to every problem and risk in an economy – and we believe that using it when other polices may have been better used has its own costs.In our view, this is when things started going wrong….
Bad news became good news for asset prices, as markets expected more QE by the Fed…. Asset prices were increasingly deviating from fundamentals, as the markets were trading the Fed instead of the economic reality. This was clearly not sustainable…
…Instead, Wall Street was increasingly deviating from Main Street, inflating asset prices. Equity prices started pointing towards a strong recovery, while bond prices were flagging a Japan scenario for the next decade. Both could not be right, and both turned out to be wrong…
…As the IMF has warned, we believe the world put too much burden on monetary policy. We have started seeing the consequences this year…
…Bad news is supposed to be bad news and this should be a healthier market than before, but the adjustment back to normal has not been, and in our view is not going to be, easy…
I just love how these financial masters of the universe seem oh-so confident in their own abilities, and with the "best of intentions" always seem to "accidentally" enrich themselves while crashing the economy for the middle class. QE WAS a free lunch by the way- it's just that YOU were not eating it… but YOU get to pick up the tab.
Sources: Zero Hedge, Bloomberg
This Article (Bank of America Head Admits "QE was not a free lunch after all") is free and open source. You have permission to republish this article under a Creative Commons license with attribution to the author(CoNN) and AnonHQ.com.